Football Championship: Discover The Music Of Japan's RADWIMPS
The Japanese trio behind the soundtrack for the smash anime film 'Your Name', are primed for global stardom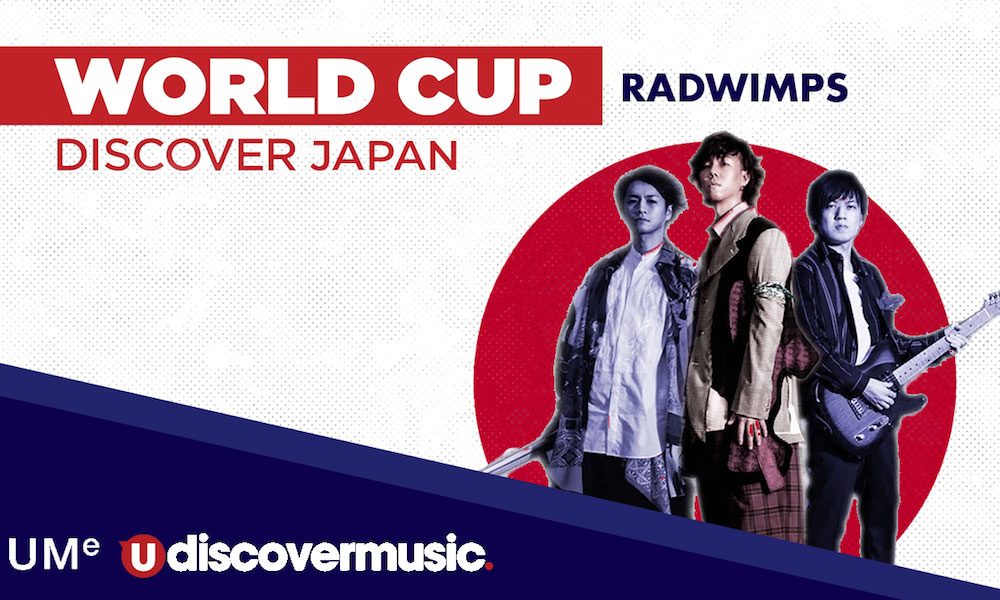 If the spontaneous cheers throughout your neighbourhood weren't telling enough, this year's World Cup is in full swing. Now that the tournament is halfway through, there's been no shortage of drama and surprising victories.
One of the most impressive wins was Japan's 2-1 upset win over Colombia. The Samurai Blue were in prime form and now will go head to head against Senegal in Ekaterinburg, Russia that will determine the final outcome of Group H.
Even if you're not a football (or soccer) fan, the 2018 global football championship is also a celebration of music, from the fans uniting over team chants to entire stadiums singing along to famous football songs. With 32 countries participating in the football championship, it provides an unique opportunity to explore the global artists from each respective country, starting with this beloved rock outfit out of Japan, RADWIMPS.
Since their song 'Catharist' became the official soccer theme song for Japan's CX TV, RADWIMPS continues to raise their international profile, touring all over Asia as well as scoring the soundtrack to the most successful anime film to date, Your Name.
RADWIMPS - カタルシスト [Official Music Video]
Since forming in 2003 as teenagers, RADWIMPS have become a household name in the Japanese rock scene, selling out stadiums and continuously evolving their sound through genre experimentation.
From pop punk to electronica, RADWIMPS is able to take any musical style and make it their own. On their latest single 'Catharist', they explore breakbeats and rapping, but keep their trademark anthemic choruses.
The band currently consists of three members: Yojiro Noda, Akira Kuwahara and Yusuke Takeda, while their drummer Satoshi Yamaguchi, is currently inactive due to illness. The lead singer Yôjirô Noda also lent his voice to the recently released Wes Anderson film, Isle Of Dogs.
While best known for their 2016 soundtrack hit 'Zenzenzense', RADWIMPS also have a great number of English-language songs from over the years including '05410ん', 'セツナレンサ'and 'ラッドウインプス' ('Bagpipe').
Their eclectic influences are clearly felt, and they represent the exciting musical diversity that's coming out of the J-rock scene. In a recent interview, the band touched upon who inspired them, citing Radiohead, Björk, Elliot Smith, The Flaming Lips, Hiromi Uehara and John Frusciante as influences.
Discover your new favourite global artist before the final match on 15 July at Luzhniki Stadium in Moscow.
Follow the World Of Music: Discover The Artists playlist to listen to all of the artists, and explore further here.
Format:
UK English