Billy Fury
Although he never topped the charts Billy Fury was one of the most successful rock'n'roll singers of the era, and inspiration to many and a great performer.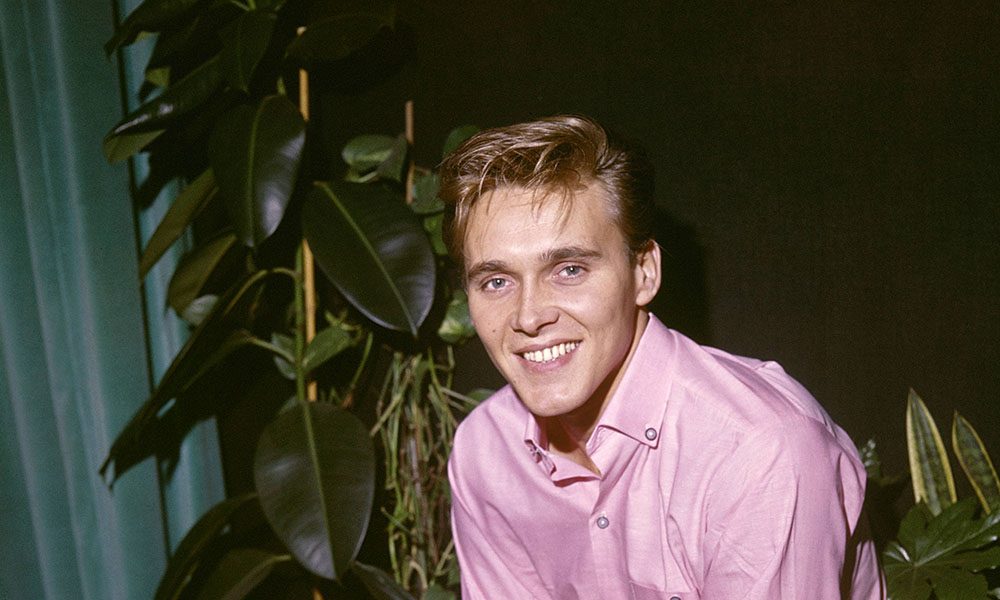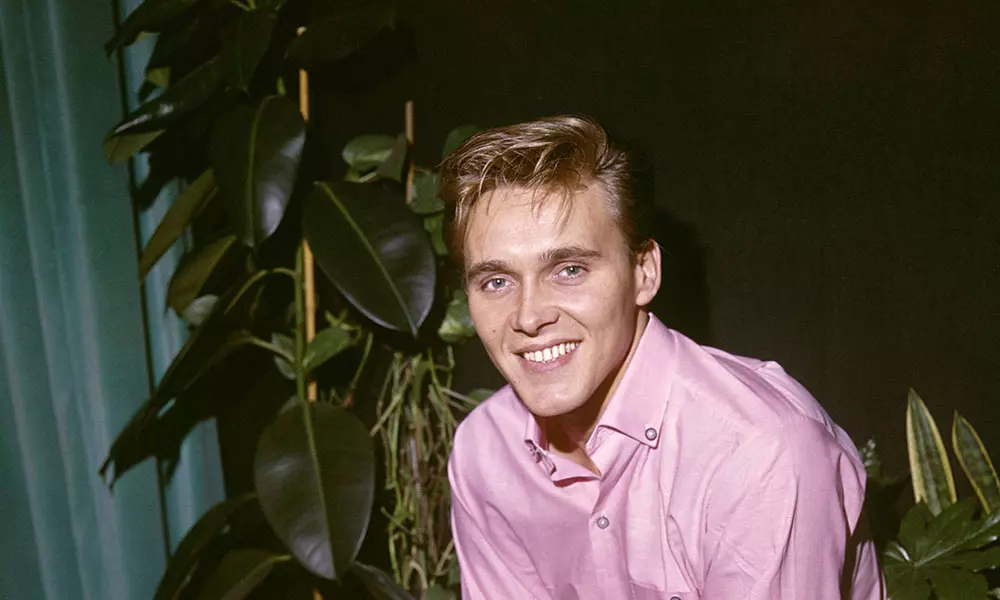 Although he never topped the charts Billy Fury was one of the most successful singers of the era, and inspiration to many and a great performer. Either The 40th Anniversary Anthology or Dreamboats and Petticoats Presents Billy Fury are great places to begin exploring one of Britain's only genuine rock 'n' rollers.
The teenager, born Ronald Wycherley in Liverpool in 1940, was given his name by the legendary manager, Larry Parnes. Larry 'the Beat Svengali' Parnes was an old fashioned manager of pop stars, he was dubbed 'Mr Parnes, Shillings and Pence' which gives you some idea of where Larry was coming from. Mr Parnes' theory of guaranteed stardom was simple; you needed the right sounding name. Unlike Americans, whose real names always sounded right, post-war Britain suffered from a plethora of Rons, Toms, Johns and even a few Clives. In fact, Larry's inspiration was Rock Hudson, which probably tells you something about Mr Parnes. Once a young hopeful was signed to Larry's 'stable of stars' he was quickly given a name that would look equally at home on a marquee or a Decca single.
Among Parnes's protégés was John Askew aka Johnny Gentle, a singer the Beatles supported on tour, Richard Knellor also known as Dickie Pride, Thomas Hicks better known as Tommy Steele and Clive Powell who became better known as Georgie. In Billy's case, Parnes wanted a name that conveyed the power of his singing and performance; he certainly managed that!
Fury went to a Marty Wilde gig in 1958 with the idea of giving him some songs that he had written to record. In the event, he was pushed on stage by Mr Parnes, told to perform and was renamed ­– all in the space of an evening. He was naturally signed to a management deal and by February 1959 his first single was on the charts. It was only a modest success, as was the follow-up, but by early 1960 'Collette' had made the Top 10 and the music press was starting to write about the wild stage show that Fury had put together. Four more singles in 1960 all charted, although none of them higher than No.14, before his cover of 'Halfway to Paradise' made No.3 in May 1961.
Over the next two years, Billy Fury had 7 Top 10 hits including the brilliant 'Jealousy' which got to No.2 and the equally great, 'Like I've Never Been Gone' that reached No.3, as did 'When Will You Say I Love You'. In 1960 he recorded his debut album, The Sound of Fury, which is one of the most exciting albums to come out of Britain in those pre-Beatle days – if you buy no other album from these heady days then buy Billy's. It features Joe Brown on guitar and is genuine British rock 'n' roll – a rare commodity.
Georgie Fame was originally the keyboard player in Billy's backing band – the Blue Flames – but they were sacked by Parnes and after the Beatles were turned down for the job in late 1961, the Tornados became Billy's backing band.
Billy's hits were more ballads than rock 'n' roll and if there is any criticism to level at him, it is that he sounded a bit too like Elvis for his own good. He began appearing in films but with the onset of the Beatles, Billy Fury's chart success waned somewhat, although almost every record made the Top 20 through the middle of 1965.
By the late 1960s, he was having heart problems and had surgery in 1970 and 1971. In 1973 he appeared in the film, That'll Be The Day with David Essex, but there was no return to the charts. More heart surgery followed and by the end of the 1970s, he was declared bankrupt. An attempt at a comeback in 1981 was unsuccessful and in 1983 he died from his heart condition – he was 42 years old. One of Britain's only genuine rock 'n' rollers was gone too soon.
Format:
UK English