Louis Armstrong – Discography
Check out the best of trumpet legend Louis Armstrong's catalogue, and listen to classic albums & songs from the Hot Five to his beloved solo work in the 1960s.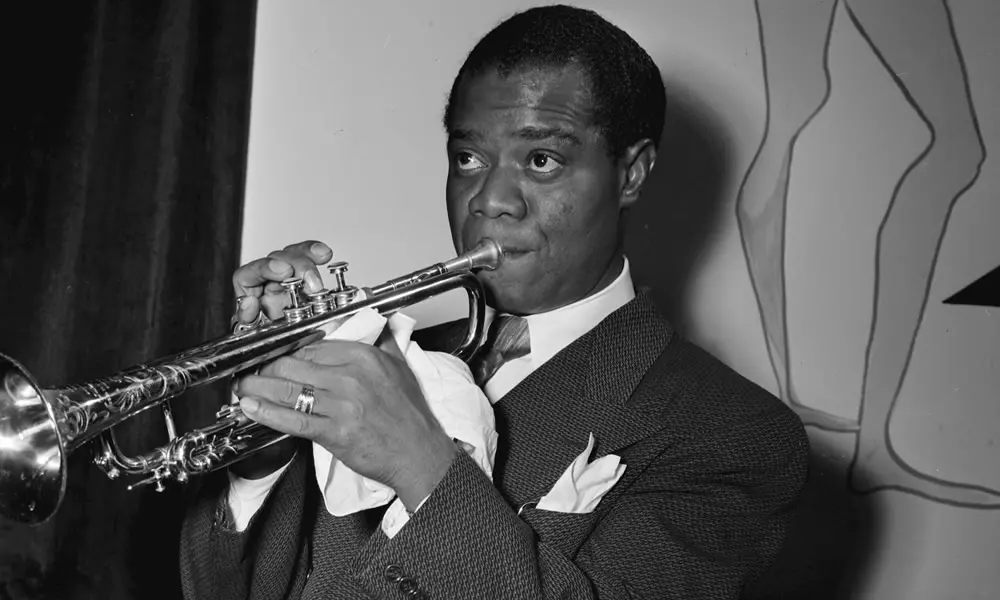 Louis Daniel Armstrong was born on August 4th, 1901, and became one of the most famous jazz performers of all time. Satchmo was a trumpet player, singer, composer and actor who explored all forms of jazz throughout his six-decade career.
His first record credit was playing second cornet in King Oliver's Creole Jazz Band's single 'Froggie Moore'/'Chimes Blues', released in 1923 on Gennett Records.
In the 1920s, Louis Armstrong recorded over 60 recordings with his Hot Five, later becoming the Hot Seven. The original Hot Five were Louis Armstrong (trumpet/singer), Lil Hardin Armstrong (piano), Kid Ory (trombone), Johnny Dodds (clarinet) and Johnny Sy. Cyr (guitar). The records they made are considered today to be some of the most influential jazz ever recorded, as not only did Satchmo introduce the solo as an art form, but he also sang in a "scat" style as a form of rhythmic singing.
In the 1930 and 1940s, Louis performed with many big bands and orchestras, appeared in films such as Pennies From Heaven alongside stars like Bing Crosby and Mae West, and was a regular on American radio shows at the height of the "swing era".
1947 saw the introduction of Louis Armstrong and His All Stars, a band made from ex-band leaders and top jazz/swing musicians. The band featured, amongst others, Earl Hines, Jack Teagarden, Trummy Young, Barney Bigard, Edmond Hall, Arvell Shaw, Billy Kyle, Cozy Cole, Eddie Shu, Tyree Glenn and Danny Barcelona.
Known for his relentless gig schedule, averaging 300 concerts a year, Louis Armstrong and His All Stars made many recordings throughout the 1940s and 1950s for OKeh, Decca, Columbia and Verve Records. His three albums with Ella Fitzgerald recorded in the mid-1950s (Ella and Louis, Ella and Louis Again and Porgy & Bess) became instant jazz classics.
"I think that anybody from the 20th century, up to now, has to be aware that if it wasn't for Louis Armstrong, we'd all be wearing powdered wigs. I think that Louis Armstrong loosened the world, helped people to be able to say "Yeah," and to walk with a little dip in their hip. Before Louis Armstrong, the world was definitely square, just like Christopher Columbus thought."
Hugh Masekela
Louis Armstrong: Discover The Stories Behind The Albums...