Shania Twain
Shania Twain is one of the most successful country artists of all time, with many hit singles and a career that's nearly unparalleled in pop.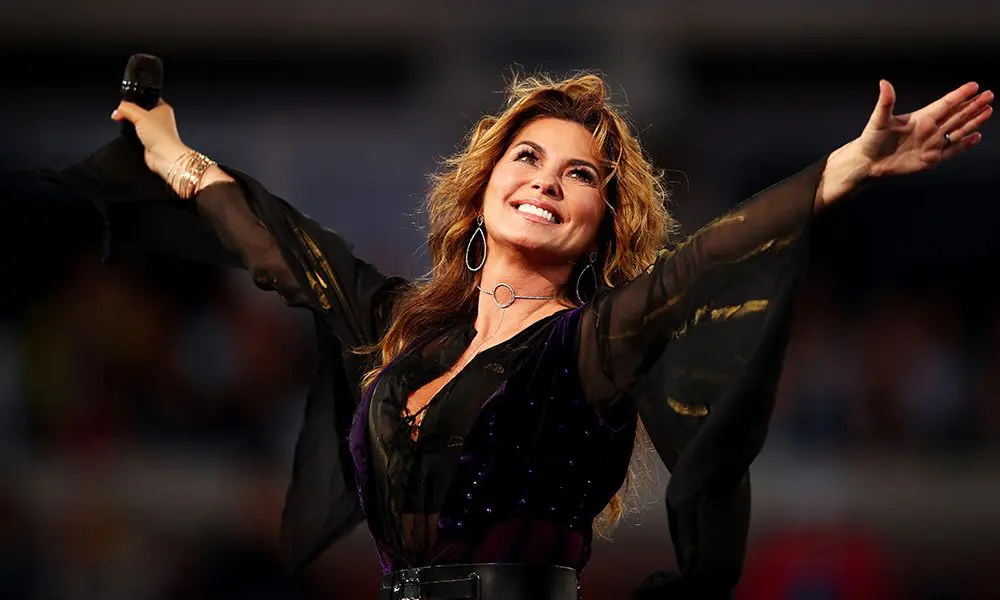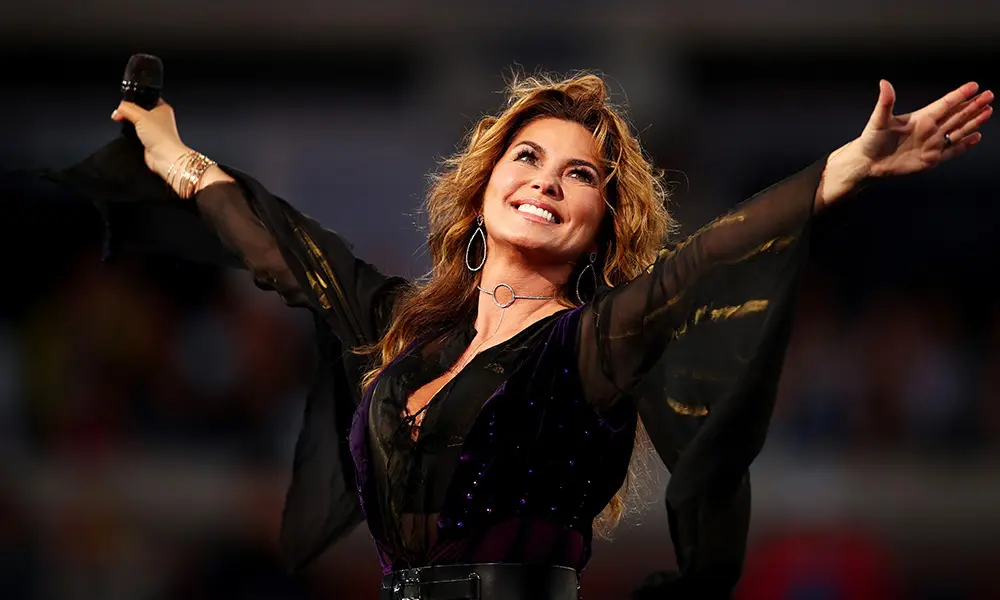 Canada's country-pop goddess Shania Twain (born Eilleen Regina Edwards in 1965) is not just her nation's biggest musical export she is also regarded as one of the Queens of Country Pop. Her 1997 album is the biggest selling album by any woman in any musical genre and is easily the best selling country discs of all time with over 40 million satisfied customers vouching for that. Twain's illustrious recording career has seen her win five Grammy Awards and 27 BMI Songwriter Awards. Her album sales are frequently marked as being Gold and Platinum but she has also three Diamond certified discs to her name. She received a star on the Hollywood Walk of Fame in 2011, has had her own TV show and been a face of Revlon not to mention the name behind her own brands of perfume. Closest to her heart though is the fact that her hometown of Timmins, Ontario has named a street after her, given her the keys to the city and built the Shania Twain Centre in her honour. That impresses us much!
Shania's early life was complex. She came from a mixture of Native Indian, French-Canadian and Irish ancestry and her young years were beset by struggle and poverty.
Undaunted by her lot, the young woman sang in local bars to bring in money and started writing her own songs before she was ten.
A precociously gifted mimic and a charismatic performer she hit her stride as a teenager, cutting demos in Nashville and immersing herself in the music of Willie Nelson and Tanya Tucker, though she secretly yearned to front a straight-up rock group.
Her big break arrived when she played at a prestigious benefit concert in Toronto but a family tragedy almost cut her career short since she had to give up the business to look after her siblings.
Shania's self-titled debut disc passed most people by when it was issued in 1993, though her subsequent mega-stardom rectified that, but it serves notice of a prodigious vocal and writing talent. Produced by Norro Wilson and Harold Shedd, Shania's first foray is an accomplished set that includes many stand out cuts – 'What Made You Say That' and 'Dance With the One That Brought You' (the Gretchen Peters number) allow her expressive vocal time and space while her own co-write on 'God Ain't Gonna Getcha For That' is a precursor to her witty style that we'll hear surface in subsequent years.
The Woman In Me (1995) takes a quantum leap. Realising that she needed a more idiosyncratic style Twain entrusted her new venture to the English power-pop producer Robert John 'Mutt' Lange who was known for working with heavyweights like AC/DC, the Boomtown Rats, Foreigner and The Cars. Lange gave his charge (later his wife) a polished, high-end production job and the pair sifted through all the available material, the best players and the best takes to ensure they made something worthwhile rather than just another album.
She kept elements of her country style but took on a diva role and insisted that she and Lange would pen all the material to their own specifications. The results are virtually a 12 track greatest hits. 'Any Man of Mine' was the first foray into both the top of the country charts and the crossover success her work deserved. 'I'm Outta Here!' and 'You Win My Love' followed suit. With lyrics that touched on popular aspects of the cheating man and badly treated woman syndrome, albeit laced with an acid edge, Shania takes the genre into the populist arena. As a result, this disc has sold 12 times Platinum, which means 20 million copies worldwide.
That kind of phenomenon is hard to replicate but Come On Over saw it and doubled it. Hardly ever out of the Billboard charts in 1997 this masterpiece is the original blockbuster – the biggest selling studio album by a female artist period.
A world tour to support Come On Over was a critical success. How could that not be the case when the repertoire now included 'Love Gets Me Every Time', 'Don't Be Stupid (You Know I Love You)', and 'Rock This Country!' And the ultimate anthems – 'Man! I Fell Like A Woman' and 'That Don't Impress Me Much'. Even the sniffiest critics were won over now since Twain's tales of empowerment didn't brook any argument.
The Grammy-winning 'Man! I Fell Like a Woman' was Twain's show-stopping opener and she also sang it at the XXXVII Superbowl halftime slot.
Undeniably country crossover at its absolute best this song and 'That Don't Impress Me Much' are layered with Lange's multi-track approach although the basic backing is simple enough. The players – Paul Franklin, Brent Mason and Joe Chemay – achieve the feat of locking onto unforgettable grooves and it's a dead cert that just about everyone with a radio on the planet knows these tunes backwards.
Shania's fourth disc, Up! (she loves an exclamation mark) became her third Diamond disc in a row – an unparalleled feat.
Given her enormous fame now Twain took time to record across the globe – from Dublin to Mumbai – but didn't put a brake on her womanpower stance. 'I'm Gonna Getcha Good!' and 'Ka-Ching!' are brilliant country-pop numbers, and the rest is suitably ambitious, being divided into country, pop and world styles.
The truth of the matter is that here, Shania Twain isn't locked into any style at all – she is simply a fabulous singer and performer. Again, although she was set up for a critical fall, Shania avoided the trap by virtue of her larger than life persona. She had become the ultimate star.
To add extra ballast to our selection we also have The Complete Limelight Sessions. This is an assortment of the very earliest demos Shania recorded before becoming a household name. The poignant 'Half Breed', 'I Ain't Gonna Eat Out My Heart Anymore' and the club hit remix of 'It's Alright' take pride of place here.
We also offer her Greatest Hits – no kidding – that contains 18 smashes and three new songs – 'Party For Two', the ballad 'Don't!' and 'I Ain't No Quitter'. All told, this set is just about as slick, glossy and downright good fun as pop music has any right to be.
At the time of writing, the world is waiting on what Shania does next, but we can point you to the single, 'Today Is Your Day', her first new work for six years. Rest assured when the new album turns up it will be a major event.
Meantime, everyone needs some Shania Twain in their collection, so, now you can discover her, all over again.
Words: Max Bell
Format:
UK English