Weezer's Crowd Pleasers Back On Vinyl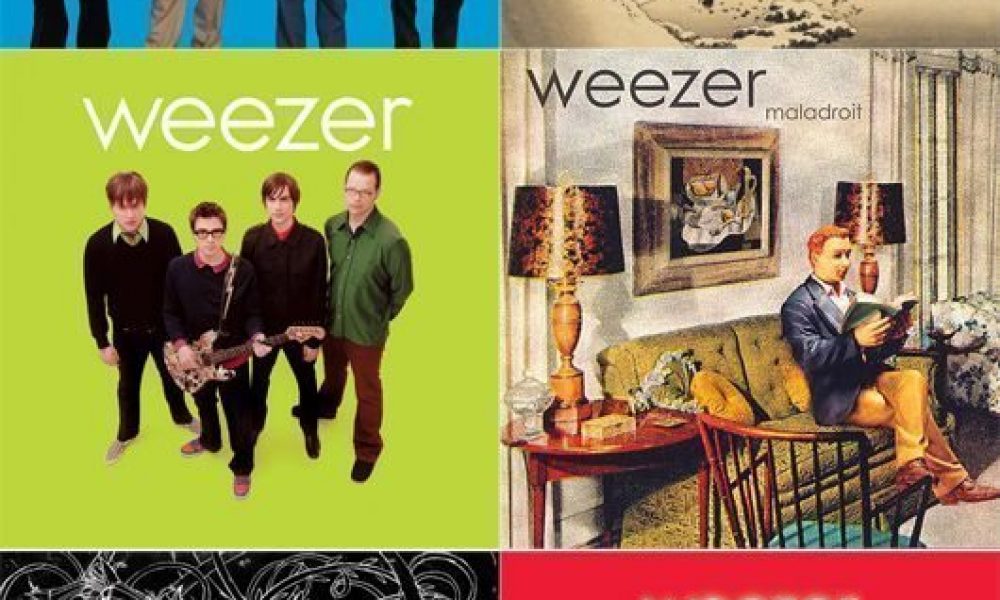 In the 22 years since the release of their self-titled debut (known to fans as the "Blue Album"), Weezer have carved an idiosyncratic path through US alt.rock. With the songwriting nous of Rivers Cuomo coupled, the band's power-pop leanings, and an enviable ability to shrug off embarrassment, the group attracted a devoted fanbase who took Weezer's geek-rock outings to heart.
Weezer's particular brilliance lay in marrying post-grunge rock with unashamedly hook-laden riffs, ensuring that they made a noise as catchy as it was at times startling. Indeed, by the time they'd released their fourth album, Maladroit, they were experimenting with heavy metal riffage that might have surprised many, but which was wholly in keeping with the band's penchant for trying new things (most of its members have, over the years, developed side projects alongside Weezer).
Weezer - Buddy Holly (Official Music Video)
Initially, the group's visual flair, too, set them apart, with the Spike Jonze-directed video for 'Buddy Holly' capturing the imagination of a Transatlantic audience. Though the band would later seek to distance themselves from what they saw as more gimmicky tricks, the single's success nonetheless helped to pave the way for the future. Following their self-produced Pinkerton album, which now celebrates is 20th anniversary, and for which the band captured a raw sound closer to their live show, Weezer consistently found themselves in the upper echelons of the US charts, with their self-titled "Green Album", Maladroit, Make Believe and their third self-titled outing (aka the "Red Album") consistently entering the Top 5.
Still among the group's most beloved works, their first three self-titled albums, along with Pinkerton, Maladroit and Make Believe, are being reissued on vinyl on 28 October. Containing between them the likes of 'Undone – The Sweater Song', 'Buddy Holly', 'Beverly Hills' and 'Pork And Beans', the reissues are a fine reminder that, in their first decade and a half at least, no one else did it like Weezer…
Format:
UK English