Watch Two Classic 1960s Peggy Lee Performances From 'The Ed Sullivan Show'
The singer performs feisty renditions of 'Why Don't You Do Right?' and 'Come Back To Me' in the two rarely-seen clips.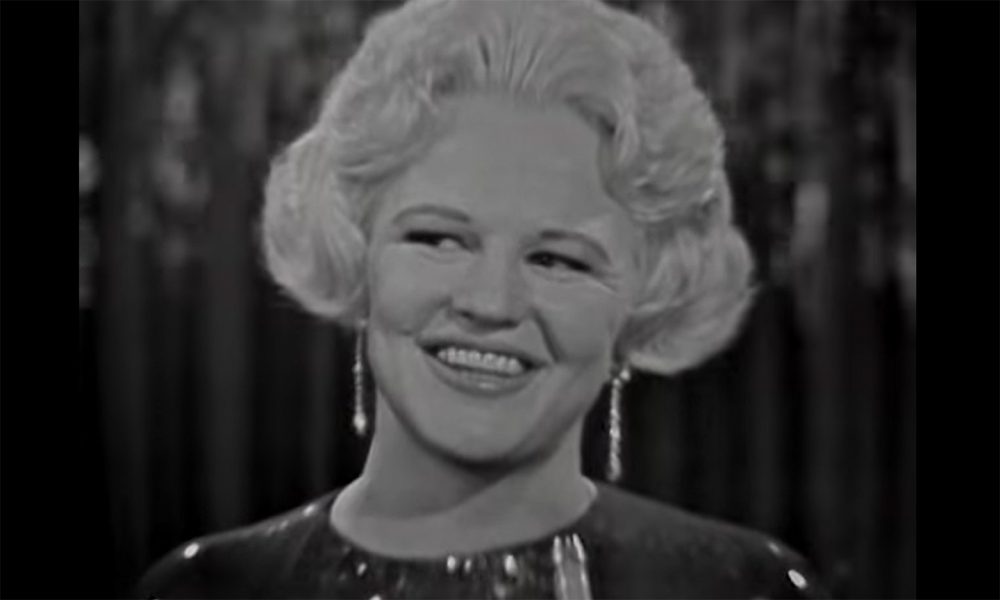 The Ed Sullivan Show's official YouTube channel has shared two more classic, rarely-seen performances from Peggy Lee – this time dating from 1961 and 1965. You can check them both out below.
The earlier of the two Peggy Lee performances, dating from February 12, 1961, features the iconic singer performing a spirited renditions of Kansas Joe McCoy's "Why Don't You Do Right?" Now considered a classic "woman's blues" song, the track has long been recognized as a standard. Accompanied by Benny Goodman, Peggy Lee first recorded the song in 1942 and – after it appeared in the 1943 film, Stage Door Canteen – it sold over one million copies and brought Lee to nationwide attention in the US.
Peggy Lee "Why Don't You Do Right?" on The Ed Sullivan Show
Lee also also sang several other songs including "One Kiss", "My Romance" and "The Vagabond King Waltz", during this 1961 Ed Sullivan episode which also featured Henry Fonda, Mel Brooks, Carl Reiner, Paul Anka and Myron Cohen.
In the second new clip, Peggy Lee returns to the Ed Sullivan Show for an episode which first aired on November 7, 1965. In this performance, Lee turns in an especially sassy performance of Alan Jay Lerner and Burton Lane's "Come Back To Me", which she had only recently recorded for her album, Big Spender, which would be released by Capitol early in 1966.
Peggy Lee "Come Back To Me" on The Ed Sullivan Show
This episode of the Ed Sullivan Show also featured Herb Alpert, Anna Moffo, Alan King and The Righteous Brothers. Lee returned to the stage with The Righteous Brothers to perform "Yes Indeed" during this episode, in addition to performing solo versions of "It's A Grand Night For Singing" and "How Long Has This Been Going On?"
Peggy Lee was a frequent visitor to The Ed Sullivan Show throughout the 1960s and the archive recently shared two more vintage clips. In the first, from October 16, 1960, the singer performs for injured American servicemen in a hospital, while a second featured her 1967 performance of "I Feel It" from the Sullivan archives.
As reported, the Hollywood Bowl will host a joint tribute to Lee and Frank Sinatra, with performances by Billie Eilish, Debbie Harry, Dianne Reeves, and others, on July 27.
Watch all the latest archival videos from The Ed Sullivan Show on the program's official YouTube channel.