Watch Peggy Lee Sing For Servicemen In 1960 'Ed Sullivan Show' Clip
Sullivan explains that the audience consists of men from the Navy, Coastguard, Air Force, and Army.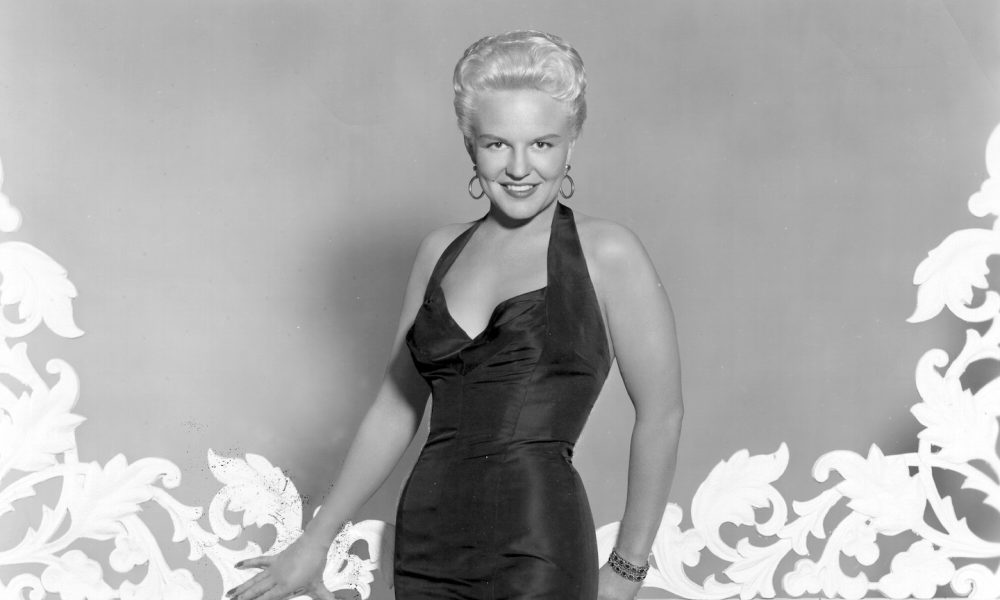 A clip of Peggy Lee performing for injured American servicemen in a hospital in 1960 is newly available on the official YouTube channel of The Ed Sullivan Show.
The monochrome video is from the October 16 edition that year of the long-running variety show, and shows the revered vocalist and entertainer talking to Sullivan before her performance. The host explains that the audience consists of men from the Navy, Coastguard, Air Force, and Army, before we see a short excerpt of Lee singing "I Love Being Here With You" and a longer version of "Yes Indeed," and the spontaneous enthusiasm of the servicemen, including one clapping along while lying in bed with his leg in traction.
Peggy Lee "I Love Being Here With You & Yes Indeed" on The Ed Sullivan Show
That edition of Sullivan also featured appearances by Johnny Mathis, the Dave Brubeck Quartet, and Mort Sahl. Lee had been in the US LP chart earlier in 1960 with Latin Ala Lee! "I Love Being Here With You," written by Lee with Bill Schluger, was not featured on an album, but would appear some weeks later on the B-side of Lee's "Bucket of Tears" single, released at the end of the year. She was a frequent visitor to the show throughout the 1960s, and her performance of "I Feel It" from a 1967 show was recently shared from the Sullivan archives.
The song inspired numerous covers, including one by Bette Midler with Barry Manilow, on the album Bette Midler Sings The Peggy Lee Songbook. Queen Latifah sang it on her Trav'lin' Light release and Diana Krall recorded it for her second album Only Trust Your Heart, which came out in 1995.
Lee's "Yes Indeed" went on to be released as a single in 1961 and was also featured on the album The Hits Of Peggy Lee. Written by Sy Oliver, the song was first released in 1940 by Bing Crosby & Connie Boswell with Bob Crosby's Bob Cats. Other versions included those by Bill Haley and his Comets, Dinah Shore, and, in 1958, Ray Charles, whom Lee tells the assembled crowd she greatly admires. Indeed, in 1959, she had a minor Billboard Hot 100 entry with "Hallelujah, I Love Him So," her version of his 1956 hit "Hallelujah, I Love Her So."
As reported, the Hollywood Bowl will host a joint tribute to Lee and Frank Sinatra, with performances by Billie Eilish, Debbie Harry, Dianne Reeves, and others, on July 27.
Listen to the studio recording of "I Love Being Here With You" on Ultimate Peggy Lee.