Air Date Set For Beach Boys' Grammy Salute, Starring Beck, Norah Jones, Many More
Brandi Carlile, Lady A, and Michael McDonald are just a few of the other artists who took part in the show.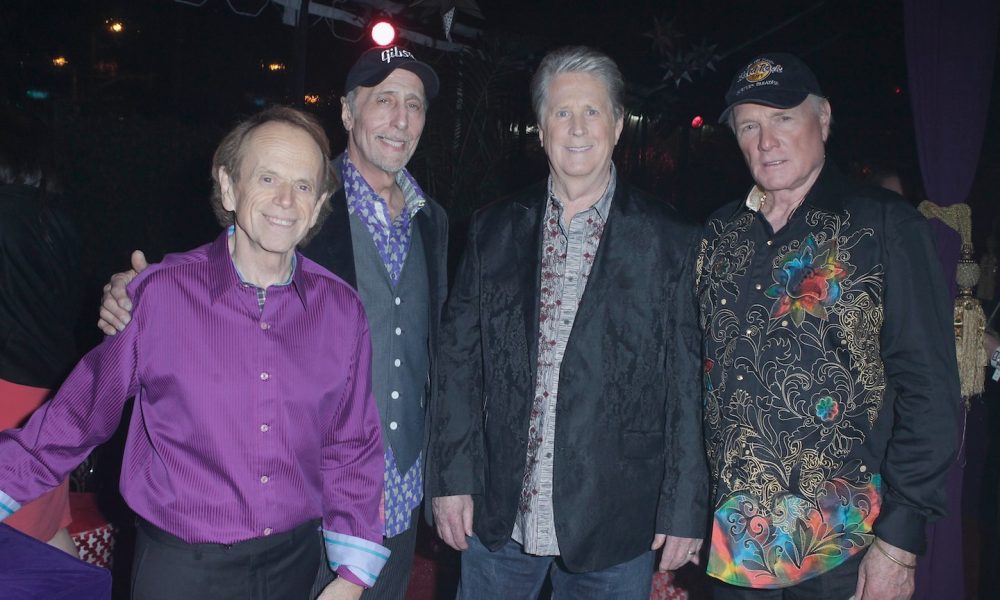 CBS and the Recording Academy have announced the running order of artists and the songs they will perform on the upcoming, all-star special CBS Presents A Grammy Salute To The Beach Boys. Beck, Brandi Carlile, Norah Jones, and Michael McDonald are just a few of the artists who took part in the show, filmed at the Dolby Theater in Los Angeles on February 8.
Shop the best of the Beach Boys' discography on vinyl and more.
Airing as part of the year-long celebration of the Beach Boys' 60th anniversary, the special will air on Sunday, April 9, from 8-10pm ET/PT, on the CBS Television Network. It will be available to stream live and on demand on Paramount+. A one-hour version of the tribute is planned to air on MTV at a date to be announced.
Brian's back…with the band
Al Jardine, Bruce Johnston, Mike Love, David Marks, and Brian Wilson of the Beach Boys were featured guests at the event. As well as the musical performances, the special features appearances by Drew Carey, Tom Hanks, Jimmy Jam, Elton John, Harvey Mason Jr., Bruce Springsteen, and John Stamos.
Buy or stream the Beach Boys' Sail On Sailor – 1972 boxed set. 
The full list of performances included in CBS Presents A Grammy Salute To The Beach Boys is:
"Darlin'" – Andy Grammer
"Sloop John B" – Beck
"Good Vibrations" – Beck, Jim James
"In My Room" – Brandi Carlile
"God Only Knows" – Brandi Carlile & John Legend
"Wouldn't It Be Nice" – Charlie Puth
"Do You Wanna Dance" – Fall Out Boy
"Do It Again" – Foster The People
"Barbara Ann" – Hanson
"The Warmth of the Sun" – Norah Jones
"Surfer Girl" – Lady A
"Sail on Sailor" – John Legend
"Help Me Rhonda" – Little Big Town
"Surfin' USA / Fun Fun Fun" – Luke Spiller & Taylor Momsen
"Don't Worry Baby" – Michael McDonald & Take 6
"I Know There's an Answer" – Mumford & Sons
"I Get Around" – My Morning Jacket
"Heroes and Villains" – Pentatonix
"Caroline No" – LeAnn Rimes
"You Still Believe in Me" – St. Vincent
"California Girls" – Weezer