Blossoms Top UK Albums Chart For Third Time With 'Ribbon Around The Bomb'
The Stockport band's latest album follows its self-titled debut and 2020's 'Foolish Loving Spaces' in hitting No.1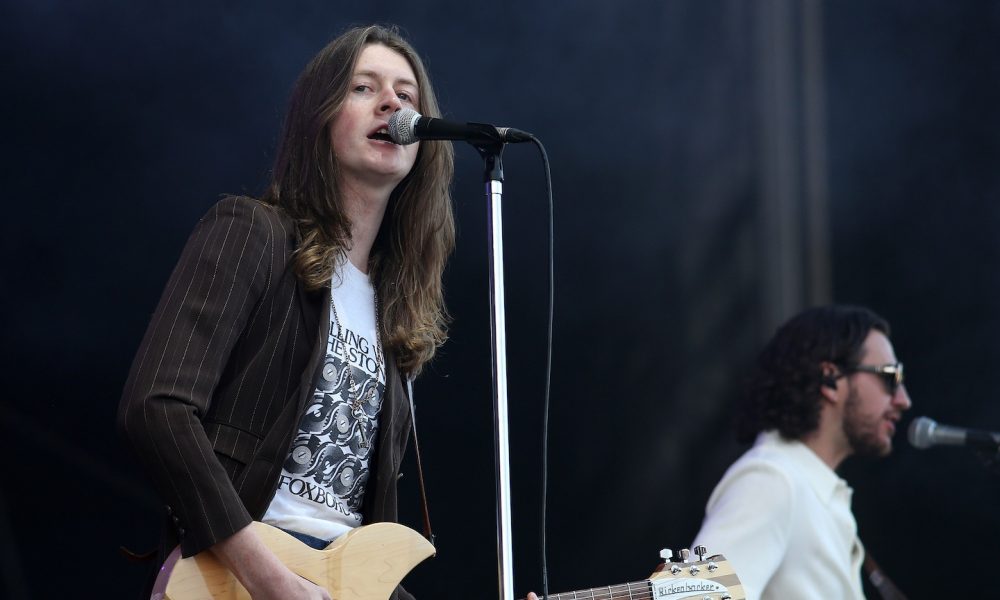 Blossoms' latest album Ribbon Around The Bomb has hit the No.1 spot on the Official UK Albums Chart.
The record's achievement marks the third time the Stockport band has reached the top spot in the UK, following its self-titled 2016 debut LP and 2020's Foolish Loving Spaces doing the same.
Ribbon Around The Bomb's feats don't end with the main chart. The new album, which was released last month (April 29), has also entered the Official Vinyl Albums Chart in pole position. Physical formats made up 90 per cent of the LP's total sales.
"It's happened again! Ribbon Around the Bomb is the Official UK Number 1 album this week – [our] third time," Blossoms reacted to the news, per OfficialCharts.com. "A hat-trick of Number 1s for us. We're very proud of this record, so thanks to everyone who bought it. We're going to have a great night now. Nice one!"
Speaking about the record before its release, frontman Tom Ogden explained: "This album revolves around a central character, 'The Writer'. The more songs I wrote, the more I realized The Writer is in fact me. Having been so busy for the past 8 years, I never really had the chance to step back and reflect on what we've achieved, you're so hellbent on the future, write the next album, tour, your life is usually mapped out almost 2 years in advance."
Ribbon Around The Bomb features the singles "Care For," "Ribbon Around The Bomb," "Ode To NYC," and "The Sulking Poet."
Later this month, the band will hit the road in support of the album, first taking it across the UK, before traveling to the US for two shows in New York and LA. It will wrap up its current touring plans with European dates in the fall. View the dates in full and find ticket details on the official Blossoms website.