Catie Offerman, Mackenzie Carpenter Among CMT's 2023 Next Women Of Country
This year's list is the biggest to date, featuring 16 of the female artists judged by CMT as fast-rising talents on the county scene.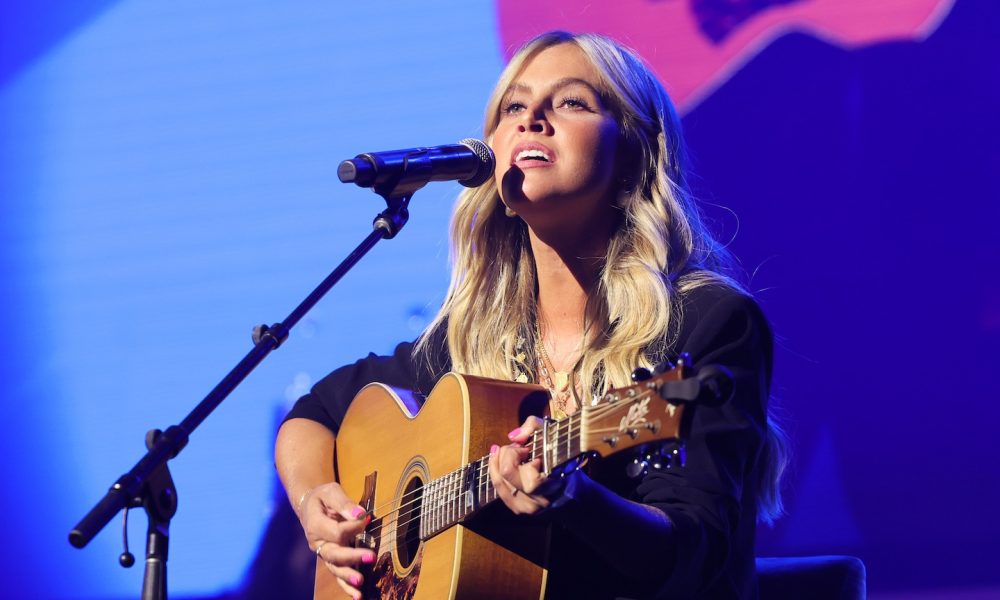 MCA Nashville's Catie Offerman and Big Machine Label Group's Mackenzie Carpenter are among the Class of 2023 in CMT's Next Women of Country program. The newly-published list marks the project's tenth anniversary.
This year's list is the biggest to date, featuring 16 of the female artists judged by CMT as fast-rising talents on the county scene. The others are Alana Springsteen, Angie K, Ashley Cooke, Avery Anna, Carter Faith, Georgia Webster, Julie Williams, Kasey Tyndall, Kimberly Kelly, MaRynn Taylor, Megan Moroney, O.N.E The Duo, Pillbox Patti, and Roberta Lea.
Catie Offerman - 'Til I See You Again
The NWOC list was announced last night (17) at an industry event at City Winery in Nashville, where previous alums present included Brittney Spencer (2021), Brooke Eden (2015), Caitlyn Smith (2017), Ingrid Andress (2019), and Kelsea Ballerini, Maddie & Tae, and Mickey Guyton, all from 2015, plus songwriter, artist, and producer Nicolle Galyon. A total of 111 artists have been part of the program since it started in 2013.
The class of 2023 will benefit from cross-brand support for their music and videos across the CMT platform and its social channels, as well as Paramount Media's MTV Entertainment Group brands, including live events and the Paramount Times Square billboard in New York. The NWOC class will also feature in fan-focused showcases throughout 2023 via CMT's partnership with City Winery Nashville.
"Each year, it's extremely gratifying to welcome a new wave of fiercely independent females to our Next Women of Country program, all of whom are blazing their own paths and playing by their own rules," said CMT's Leslie Fram, SVP of Music & Talent. "Tonight we're introducing our largest class of inductees ever as we celebrate with the return of our first in-person event in over three years – and this group of accomplished artists is absolutely worth the wait!
Mackenzie Carpenter - Jesus, I'm Jealous (Official Music Video)
"Reaching this historic 10th anniversary milestone with CMT Next Women is a testament to the hard work of those gatekeepers in our industry who have locked arms and worked tirelessly toward a level playing field for women," Fram went on. "I'm so proud of this franchise for continuing to be at the forefront of this imperative dialogue and look forward to continuing our fight toward greater progress and true equity for all underrepresented voices in country music."
The February 11 edition of CMT Hot 20 Countdown, hosted by Cody Alan and Rissi Palmer and airing at 7am CT with a February 12 repeat at 8am, will be a three-hour Next Women of Country special, with exclusive interviews and performances from each of the new inductees.
Listen to CMT's Next Women Of Country playlist on Apple Music and Spotify.