Def Leppard Announces 'Diamond Star Halos' Behind-The-Scenes Event
First released in May 2022, 'Diamond Star Halos' became the band's eighth US Top 10 album success.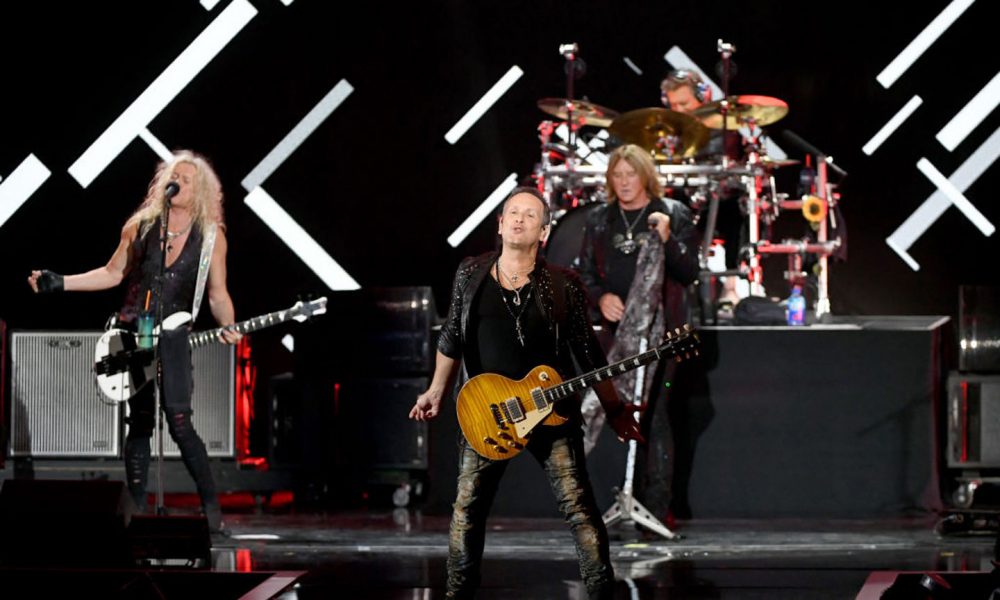 Def Leppard has announced a Diamond Star Halos track-by-track worldwide broadcast premiere event.
The event will allow fans to watch singer Joe Elliott, guitarist Phil Collen, bassist Rick Savage, drummer Rick Allen and guitarist Vivian Campbell reveal behind-the-scenes stories from the making of their latest album, Diamond Star Halos.
Shop Def Leppard's discography on vinyl and more.
Complete with answers to fan questions sourced directly from the Vault, this hour-plus filmed special premieres only inside the Def Leppard Vault Head over to the band's official website to grab your ticket.
The Diamond Star Halos track-by-track premiere event broadcast date is: Saturday, February 25, 2023.
DEF LEPPARD - DIAMOND STAR HALOS - Track By Track
Broadcast time: 9 p.m. GMT / 4 p.m. EST / 1 p.m. PST. Admission grants entry to the livestreamed event and a 24-hour replay pass.
Diamond Star Halos sold 34,000 equivalent album units in the U.S. in its first week of release in May 2022 to land at position No. 10 on the Billboard 200 chart. It marked the band's eighth top 10 LP.
Joe Elliott recently told Rock Candy that the album format is still important — at least for Def Leppard.
"When we got together in 2014 we noticed a trend of people releasing one song a month," Elliott said. "They might bang them all together on an album two years later. Other people were just doing EPs. Maybe for a younger generation, an album isn't important, because they didn't grow up when it was. But we did. We grew up in the era of Ziggy Stardust, Dark Side Of The Moon, Goodbye Yellow Brick Road  — the greatest double album of all time, in my humble opinion. That's where we come from. You can't unscramble an egg. We invested in laying on the bed and looking at the sleeve, reading every word."
Last summer, Def Leppard completed 'The Stadium Tour' with Mötley Crüe and guests Poison and Joan Jett & The Blackhearts. The 36-date trek was originally scheduled to take place in the summer of 2020 but ended up being pushed back to 2021, and then to 2022, due to the coronavirus crisis.
Listen to the best of Def Leppard on Apple Music and Spotify.