Drake Scores First No.1s On Dance/Electronic Albums And Songs Charts
The album also represents Drake's 11th No.1 album.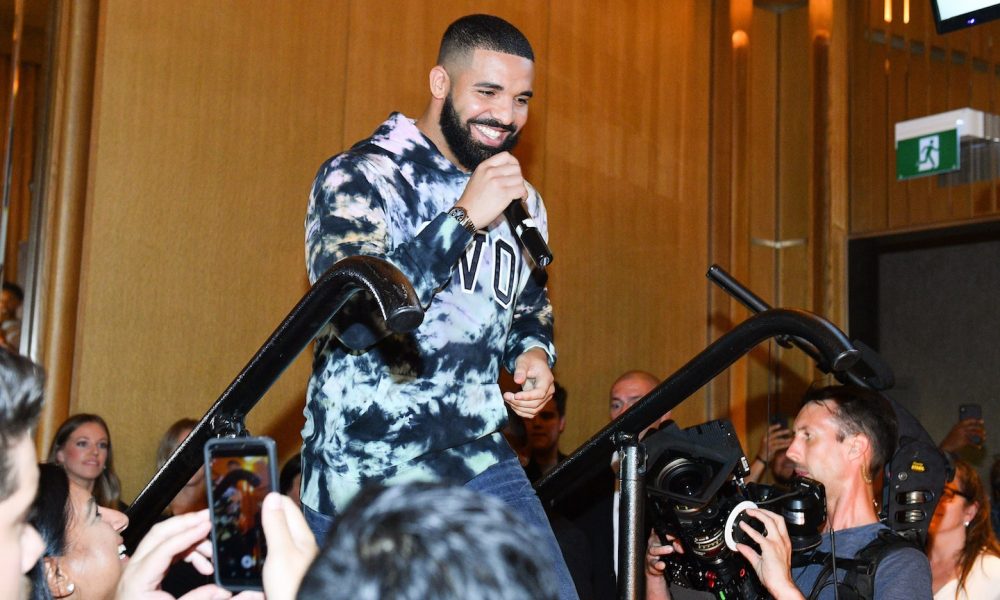 Drake has earned his first No.1s on Billboard's Top Dance/Electronic Albums and Hot Dance/Electronic Songs charts, both dated July 2.
On Top Dance/Electronic Albums, Drake's Honestly, Nevermind clocked in with 204,000 equivalent album units in the June 17-23 tracking week, according to Luminate.
Drake - Jimmy Cooks ft. 21 Savage
Drake claims a record eight of the Hot Dance/Electronic Songs chart's top 10 positions. Below "Falling Back" at No.1 are "Texts Go Green" (No.2), "Massive" (No.3), "Calling My Name" (No.5), "A Keeper" (No.6), "Currents" (No.7), "Flight's Booked" (No.8), and "Overdrive" (No.10). Overall, 10 tracks from Drake's new album claim spots on the chart.
Honestly, Nevermind is also the first album to top both the Dance/Electronic Albums and Top R&B/Hip-Hop Albums charts.
According to Billboard, Honestly, Nevemind and "Jimmy Cooks," which features 21 Savage, came in at No.1 on the all-genre Billboard 200 and Billboard Hot 100. These marked Drake's 11th entry atop each list. Drake is now one of the only five acts ever to have more than ten No. 1 albums.
It wasn't necessarily a slamdunk for Drake's seventh proper album (mixtapes and EPs are also included in his tally) to reach that coveted top spot either. After all, he did break with the past a bit for its creation, moving in a more house/Baltimore club-oriented direction and bringing in a new batch of producers including Black Coffee, Kid Masterpiece, and more to aid in that agenda. But that doesn't seem to have impeded the progress of Honestly, Nevermind a bit.
Only Bad Bunny, Future, and Kendrick Lamar have enjoyed a bigger streaming week than Drake so far this year. And the U.S. is far from the only nation to push the album up to the top of the charts. Holland, New Zealand, Switzerland, England—they've all given Drake the big boost, making Honestly, Nevermind not just a phenomenon but an international one to boot.