Elton John Revisits 'Honky Château' For Expanded 50th Anniversary Editions
The release is previewed by 'Rocket Man' (Live at The Festival Hall, London 1972) and 'Mellow' (Session Demo).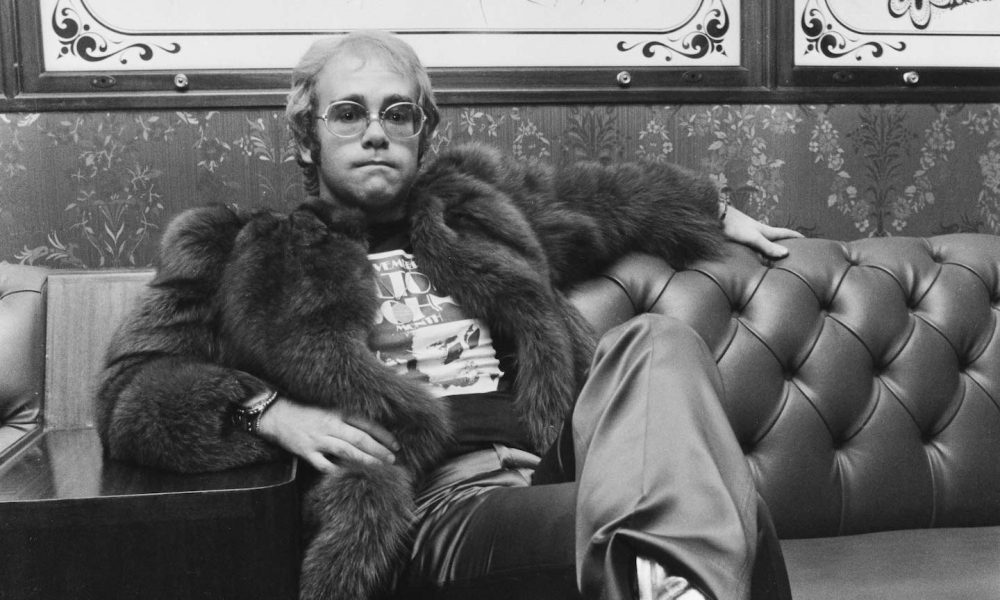 Elton John's Honky Château album will be reissued in expanded 50th anniversary editions by UMR/EMI on March 24. It's now available for pre-order in 2CD, 2LP, and limited edition gold vinyl LP configurations.
Shop the best of Elton John's discography on vinyl and more.
To preview the release, "Rocket Man" (Live at The Festival Hall, London 1972) and "Mellow" (Session Demo) are shared today. The live version of what became an undying Elton signature marked its first public performance on February 5, 1972, two months before the song became the first single from Honky Château in April, itself one month before the LP appeared. It features what became Elton's classic band line-up of the era, with Davey Johnstone on guitar, Dee Murray on bass and Nigel Olsson on drums, and mirrors the track's studio arrangement on stage with accuracy and freshness.
The demo of "Mellow" is from the Honky at the Château segments of the expanded 2LP and 2CD editions of the album. These are spread across two sections which feature the demo versions of every track on the album with the exception of "Mona Lisas and Mad Hatters." The 2CD edition adds eight tracks from the finished LP as performed at the Royal Festival Hall, "Rocket Man" among them. A 40-page booklet with rare photos, memorabilia, and an essay featuring eye witness interviews accompanies the 2CD edition, and an eight-page booklet the 2LP version.
Rocket Man (I Think It's Going To Be A Long Long Time)
As detailed in this dedicated feature, Honky Château was Elton's fifth studio album and a significant step towards his global superstardom. It also marked the first time he recorded at the residential Château d'Hérouville studio of its title, situated 25 miles north-west of Paris.
It was a time of unbridled creativity, as the superstar would later remember of the prolific sessions. "The first morning we were there," he said, "I had three [songs] done by the time the band drifted downstairs looking for something to eat: 'Mona Lisas And Mad Hatters,' 'Amy,' and 'Rocket Man'."
Pre-order the Honky Château 50th anniversary editions, which are released on March 24.