Ethan Iverson's Blue Note Debut, 'Every Note Is True' Is Out Now
The pianist and composer's new set is an engaging and evocative date also featuring bassist Larry Grenadier and legendary drummer Jack DeJohnette.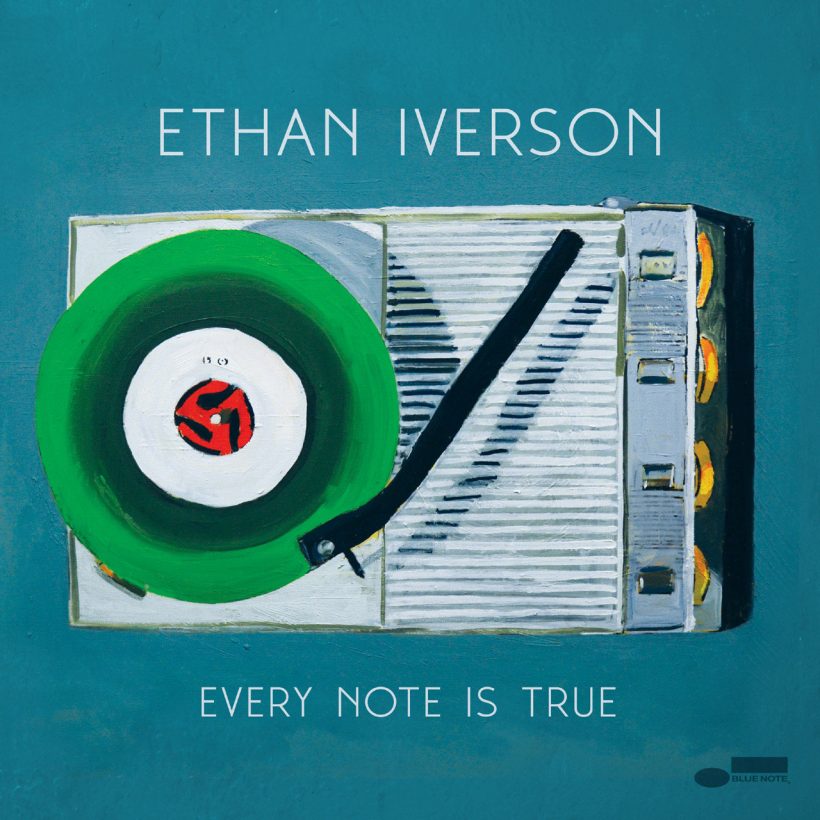 Pianist and composer Ethan Iverson has released his Blue Note debut Every Note Is True, an engaging and evocative date featuring a masterful new trio with bassist Larry Grenadier and legendary drummer Jack DeJohnette.
The album finds Iverson looking back at, and expanding upon, his own musical history as he revisits the pop/rock influenced jazz style of The Bad Plus, the influential trio that he co-founded in 2000. Iverson discusses the album on the latest episode of "First Look" with Blue Note President Don Was. You can watch the interview in full below.
Since leaving The Bad Plus in late 2017, Iverson has undertaken a diverse range of projects including collaborations with iconic drummers Billy Hart and Albert "Tootie" Heath; recordings with trumpeter Tom Harrell and saxophonist Mark Turner; and compositions for orchestra, big band, and the Mark Morris Dance Group. Each of these, alongside his acclaimed, long-running blog Do the Math and his writings in publications including The New Yorker and The Nation, have allowed Iverson to explore his inspirations from a variety of perspectives.
"I've been extraordinarily busy with a lot of projects that try to assess the tradition," Iverson says. "Playing with Tootie and Billy was almost a reaction against playing with The Bad Plus every night. But I was starting to feel my oats to play that kind of piano again, so I composed a set of attractive tunes that have a bit of a pop influence. It could never be The Bad Plus without Reid and Dave, but some of that bright big piano is back."
While Every Note Is True features stylistic elements in common with the sound that Iverson had helped to forge over the 17 years that the original Bad Plus worked together, there is also no doubt that the album showcases a very different trio helmed by a more mature composer. Taking advantage of DeJohnette and Grenadier's unusually open schedules due to the pandemic's interruption of live music and touring, Iverson seized the opportunity to arrange a studio date with the two highly in-demand musicians. But it was the leader's insightful understanding of each player's voice and talents that made it such an inspired teaming.
Iverson had previous experience playing with Grenadier, who he refers to as "a major virtuoso with a wonderful old-school 'thump' in his feel." But the first time he crossed paths with DeJohnette was in the studio. Aside from a remarkable career in jazz that includes landmark collaborations with Keith Jarrett, Miles Davis, Charles Lloyd, and countless other legends, Iverson points out that DeJohnette "is also one of the great rock drummers. Not everyone of his generation embraced that world like Jack. He'll cite [The Band's] Levon Helm and people like that. Which is not to say that this is a rock-heavy record, but there's an aspect of that style that felt comfortable with this trio."
As a model for the trio, Iverson cites Money Jungle, the raucous and freewheeling 1962 album by the unlikely trio of Duke Ellington, Charles Mingus, and Max Roach. "It's great to hear Larry and Jack swinging out," Iverson exclaims. "With the two of them, you don't need a lot of material. If you bring in something really simple, no more than basic sketches, they'll take it over and make it sound great.