Feist Enlists Filmmaker Mike Mills On New 'Borrow Trouble' Video
"Mike Mills directed me deeper into the tangle, insisted I play drums 'because you're not a drummer!.'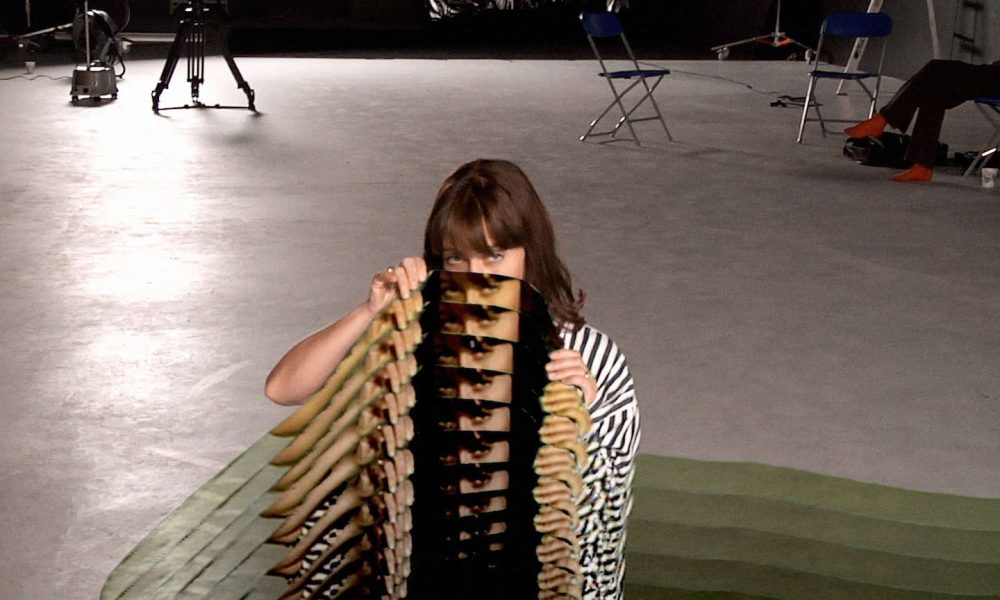 Rejoice, indie fans: Feist has shared a new single "Borrow Trouble," accompanied by a dreamy visual. "Borrow Trouble,"  is the fourth single the acclaimed artist has released ahead of her upcoming album Multitudes, out April 14 via Interscope.
Feist - Borrow Trouble (Official Music Video)
"Borrow Trouble" follows the release of three previously shared tracks:  "Hiding Out in the Open," "In Lightning," and "Love Who We Are Meant To," which marked Feist's first solo songs since 2017's album Pleasure.
The new single marks another solid entry into Feist's extensive catalog. The kaleidoscopic music video portrays Feist playing guitar, both of the real and air variety, as she reflects, "It happens at the break of day, before your wits are gathered, even before you are awake… Put dissent into your ear, even before your eyes are open the plot has thickened round your fear."
The song is a cathartic reflection on anxieties, and its visual counterpart is a reflection of how we try to shake off those feelings. The end of the song even features some freeing screams.
"'Borrow Trouble' caused some trouble in trying to finish the recording," Feist reflects on the songwriting process. "It began as a contemplative acoustic morality tale and shape shifted itself into the sound of trouble itself. It's a mess that holds its own logic. It's the convincing cacophony that thoughts can be. It saws away at you until your overwhelm pops an air supply in the form of another idea, a solution that starts with accepting there's no such thing as perfection."
Speaking further about the music video, she recalls, "Mike Mills (the filmmaker), directed me deeper into the tangle, insisted I play drums 'because you're not a drummer!' and Amir Yaghmai brought the fist-pumping drone of violins. Early on, when I was writing it Charles Spearin said 'yah but what does borrowing trouble mean?' And I said 'It's an expression from the old days,' which became the chorus. 'May as well let the song explain, like I'm doing now.'"
Soon, the Canadian star will perform her new material on the road with a spring tour that kicks off in Madison, WI on May 2 and then crisscrosses North America, before winding up in Montreal, QC on May 19. Get ticket information here.
Multitudes is set for release on April 14 and is available for pre-order.