'One Of The Greatest Storytelling Songwriters': Fellow Country Stars Salute Tom T. Hall
'He was as complicated a gentleman as he was a masterful storyteller and poet,' wrote Rodney Crowell.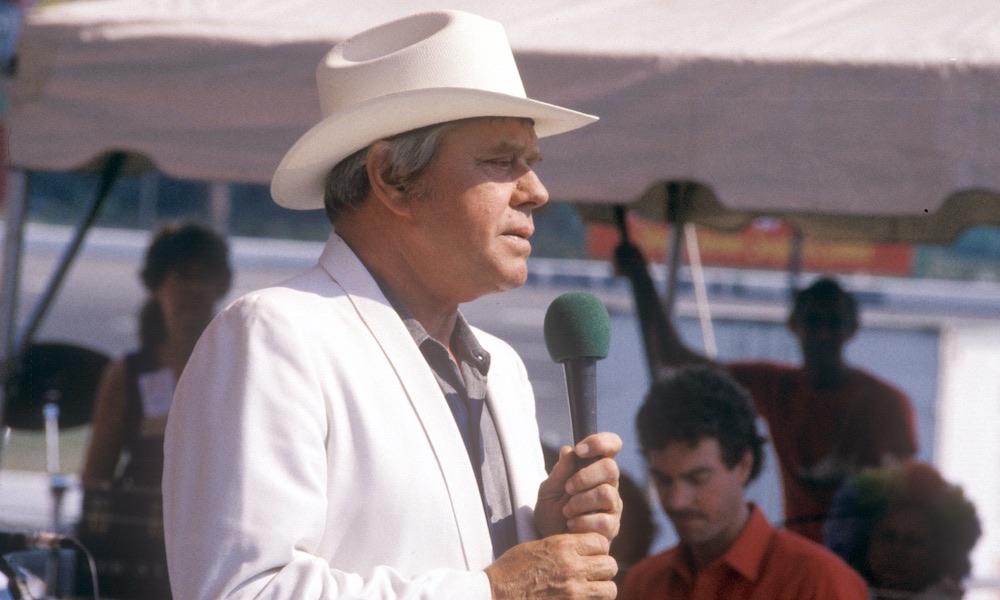 Friends and admirers of Tom T. Hall have been eulogizing the country songwriter and hitmaker, who died on Friday (20) at the age of 85.
"It saddens me to think Tom T. Hall has passed away," wrote Rodney Crowell. "His [1976] Faster Horses album was in constant rotation on my turntable for years. He was as complicated a gentleman as he was a masterful storyteller and poet. I admired the man. I miss him already."
"RIP to Tom T. Hall," said Travis Tritt. "One of the greatest story telling songwriters ever! I used to pick and sing with him every year at Earl Scruggs's home." The Oak Ridge Boys added: "In 1978 when we sang at Mama Maybelle Carter's funeral a saddened Johnny Cash walked up to the podium and asked Tom T. Hall to stand with him. Johnny said 'I draw strength from you Tom!' Thank you Tom T. Hall for the song's [sic] and the strength you provided to so many."
Country Music Association CEO Sarah Trahern observed: "Few could tell a story like Tom T. Hall. As a singer, songwriter and instrumentalist, he was one of those triple threat artists who continued to make an impact on the next generation. I'll always remember growing up listening to Tom T.'s music with my father, who was a huge bluegrass and country fan."
Nicknamed "The Storyteller" by fellow country giant Tex Ritter, Hall was widely respected for his truth-telling and often humorous songs about real life. His long career that included seven country No.1s of his own and hits for others, most notably Jeannie C. Riley's 1968 crossover smash, the Grammy and CMA Award-winning "Harper Valley P.T.A." He was inducted into the Nashville Songwriters Hall of Fame in 1978, the Country Music Hall of Fame in 2008 and the Songwriters Hall of Fame in 2019.
Born in Olive Hill, Kentucky on May 25, 1936, Hall played in a traveling band before enlisting in the US Army, later working as a DJ in Kentucky. His first success as a songwriter came when Jimmy Newman took his "D.J. For A Day" into the country Top 10 early in 1964. The prolific Hall's songbook also provided material for Cash, Waylon Jennings, Bobby Bare, Loretta Lynn, George Jones, and many others.
His first chart entry of his own, in a long spell with Mercury Records, was the modest hit "I Washed My Face In The Morning Dew" in 1967; his debut album Ballad of Forty Dollars followed in 1969. Hall's first No.1 country single in his own name was "A Week in a Country Jail" in January, 1970.
Further chart-toppers ensued with "The Year That Clayton Delaney Died," "(Old Dogs-Children And) Watermelon Wine," "I Love," "Country Is," I Care," and "Faster Horses (The Cowboy and the Poet)." Hall's last country singles chart entry came in 1986, but he continued to record albums until 2007, when Tom T. Hall Sings Miss Dixie and Tom T. was released on the Blue Circle label.
Hall hosted the syndicated TV show Pop Goes The Country between 1980 and 1983 and dabbled in politics, becoming friends with former President Jimmy Carter. After retiring from live performance in the 1990s, Hall and his wife Dixie Deen wrote countless songs together. Miranda Lambert covered "All That's Left" on her 2014 album Platinum.
Honored as the BMI Icon of the Year in 2012, he said at the event: "I think a song is just a song. They can do it with all kinds of different bands. It's just a lyric and a melody. I was talking to Kris Kristofferson one time. They asked him what was country, and he said, 'If it sounds country, it's country.' So that's my philosophy."