Gérard Drouot, French Promoter Of Elton John, U2, AC/DC, Et Al, Dies At 69
Drouot also brought such stars as Bruce Springsteen, ZZ Top, the Rolling Stones, and Lenny Kravitz to France.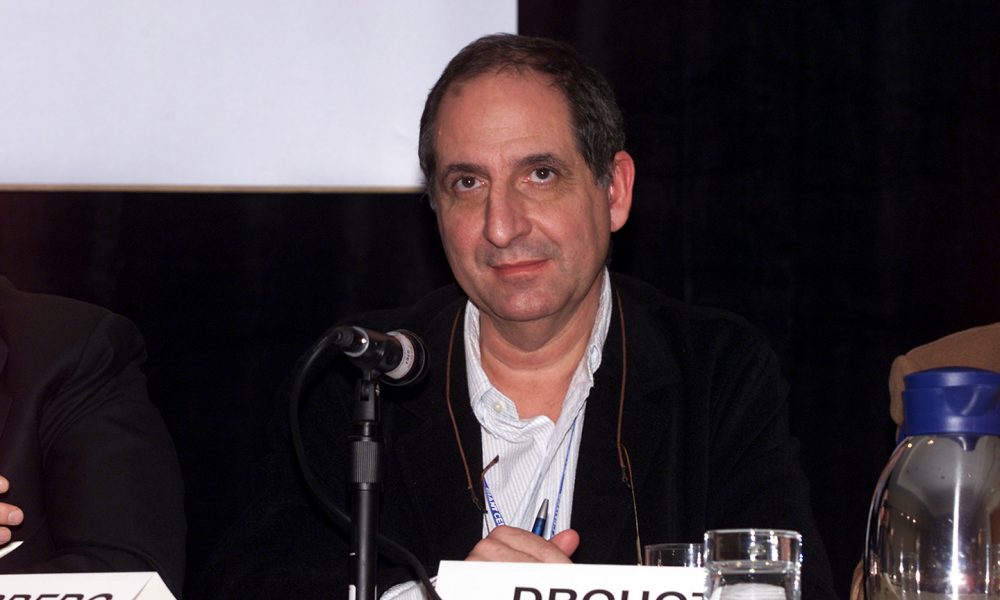 The death has been confirmed of revered French concert promoter Gérard Drouot, who worked with such artists as the Rolling Stones, U2, Bruce Springsteen, Leonard Cohen, and Elton John. He died on Monday (10) from leukemia at the age of 69, according to his company Gérard Drouot Productions (GDP).
In a statement on social media, GDP and Drouot's son Matthieu said: "His reputation around the world was matched only by his professionalism and his passion for live music. We will never forget his selflessness, his advice and he is leaving much too soon."
Drouot's experience in the industry dated back to his first events in the east of France in 1974, including a famous show with Nico and Tangerine Dream at Reims Cathedral in 1974, backed by Richard Branson and his recently-launched Virgin Records.
The avant garde concert, and the behavior of its attendees, was reported both locally and worldwide. Philippe Mertes, writing in the daily newspaper L'Union de Reims, noted: "A warmth reigned for the duration of the concert, and will remain long in the memories and the hearts of those who can say: I was in Reims that December night of 1974 and something truly went down."
'A true music lover'
From 1977, Drouot worked at the Harry Lapp Organization in Strasbourg, and then launched GDP in 1986. Other stars that he and his company broguht to France for concerts included AC/DC, ZZ Top, Joan Baez, and Lenny Kravitz. On Twitter, Kravitz wrote: "#GerardDrouot who has been my friend & promoter in France from the beginning of my career until now has made his transition. He believed in me from the very start & was a wonderful guy with a wicked sense of humor. He was a true music lover & lived his passion.
"Upon first arriving in France, he educated me to the world of fine French cuisine & wine, which we enjoyed over the years," Kravitz continued. "I will cherish all of the accomplishments & memories we made together. Rest in sweet peace, Monsieur."