(G)I-DLE Set To Embark On 'I Am FREE-TY' World Tour
The girl group will make stops across Asia and the U.S.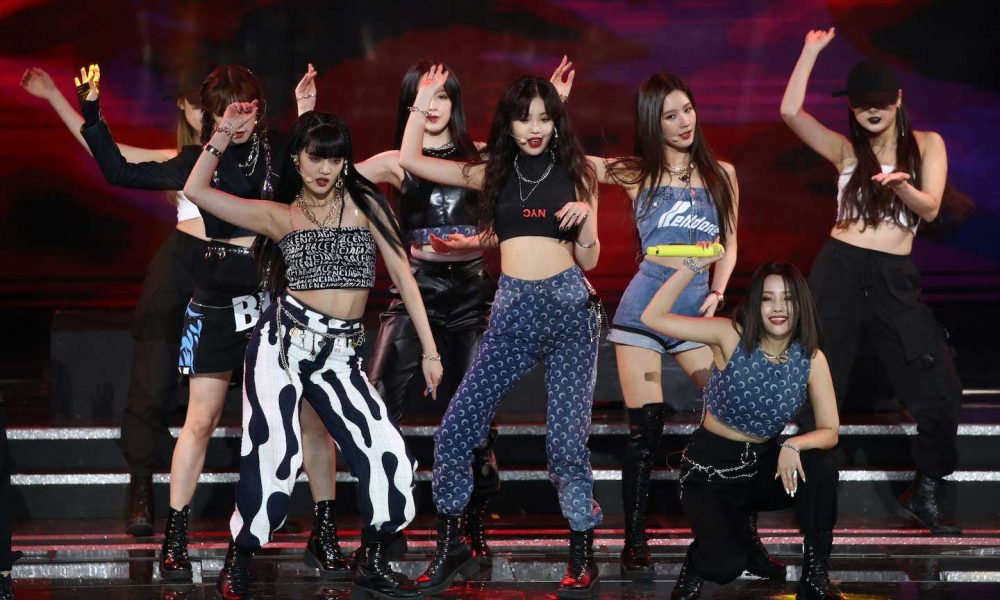 K-Pop superstars (G)I-DLE have announced they'll be heading back out on the road with their 2023 world tour, "I am FREE-TY." The tour was announced with a graphic on Twitter, showing a list of cities floating in the clouds.
Listen to the best of (G)I-DLE on Apple Music and Spotify.
"I am FREE-TY" will kick off June 17th with two nights in a row at Seoul's Jamsil Indoor Stadium before continuing across Asia with dates in Taipei, Bangkok, and Hong Kong through the end of July. In August, the group will head to the U.S., with shows in San Francisco, Los Angeles, Dallas, New York, Atlanta, and finally wrap up in Chicago. Ticketing and venue details are expected to be announced within the coming weeks.
While those are all the dates that have been announced so far, the tour poster promises "and more" will be coming. On the fan community app Weverse, a statement from company Cube Entertainment reads, "further details will be announced at a later date. Please look forward to it."
This is the girl group's second world tour, following last year's "Just Me ()I-DLE" tour, which consisted of ten dates in Asia, eight in North America, and three in Latin America. Speaking to Elle last December, member Minnie reflected on the experience, saying, "Since it was our first world tour, we worked hard, and it was our first time meeting our fans worldwide. The atmosphere was so different, and the energy was so good that we gained a lot of strength. We especially had a concert in my hometown [in] Thailand, which was my dream."
When asked about her hopes for their next tour, she continued, "We want to visit countries that we could not visit on our first world tour and meet more [of] Neverland [our fanbase]. We will prepare better music and show a better performance and music, so please look forward to it."
Visit the official site for ticket details.
June 17: Seoul, South Korea
June 18: Seoul, South Korea
July 1: Taipei, Taiwan
July 15: Bangkok, Thailand
July 22: Hong Kong
August 4: San Francisco, California
August 6: Los Angeles, California
August 9: Dallas, Texas
August 13: New York, New York
August 15: Atlanta, Georgia
August 17: Chicago, Illinois