Giorgio Moroder, Brooklyn Sudano, And Bruce Sudano To Discuss Donna Summer At Grammy Museum
The conversation is set for December 4 at the Grammy Museum L.A. Live.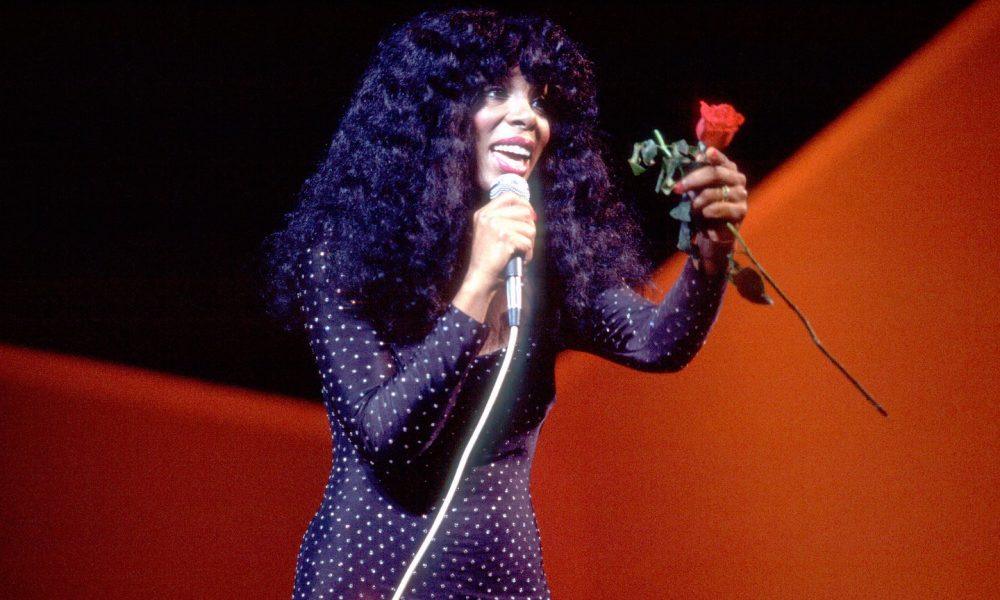 To celebrate what would have been Donna Summer's 75th birthday on New Year's Eve, 2023, The Grammy Museum is hosting an intimate conversation with disco and electronic music trailblazer Giorgio Moroder, Brooklyn Sudano, co-director of Love to Love You, Donna Summer and Donna Summer's daughter, and Donna's husband, singer-songwriter, Bruce Sudano.
Shop the best of Donna Summer's discography on vinyl and more.
The exclusive conversation will be followed by a selection of film clips from the documentary and a Q&A session at the museum's 200-seat Clive Davis Theater on December 4, 2023.
Love to Love You, Donna Summer | Official Trailer | HBO
Recently nominated for the Best Music Documentary at the 2023 Critics Choice Documentary Awards, Love to Love You, Donna Summer offers a deep dive into the iconic artist's life. Directed by the Oscar and Emmy-winning filmmaker Roger Ross Williams in collaboration with Brooklyn Sudano, the film chronicles her journey from the avant-garde music scene in Germany to the vibrant dance clubs of New York, providing an intimate portrayal of Summer both on and off stage.
With a treasure trove of never-before-seen home videos and a wealth of photographs, often shot by Summer herself, the documentary offers a rich perspective on her multifaceted artistry, from songwriting to painting. Love to Love You, Donna Summer explores the highs and lows of a life lived on the global stage and is currently available for streaming on Max.
The film opens with an extreme close-up of her doe-like eyes, singing orgasmically to the song that would define her career, "Love To Love You Baby," but this is just one version of Donna Summer that's known to the public. "I have a secret life," she admits in a voiceover, "How many roles do I play in my own life?"
Love To Love You, Donna Summer is hardly the hedonistic tale of the Queen of Disco, but instead, an intimate and tender portrait of a singular artist, a pioneering female performer, and a mother.
Buy tickets to the celebration of Love To Love You, Donna Summer.