Glaive Shares Music Video For '17250'
The track is featured on glaive's new project, 'i care so much that i dont care at all.'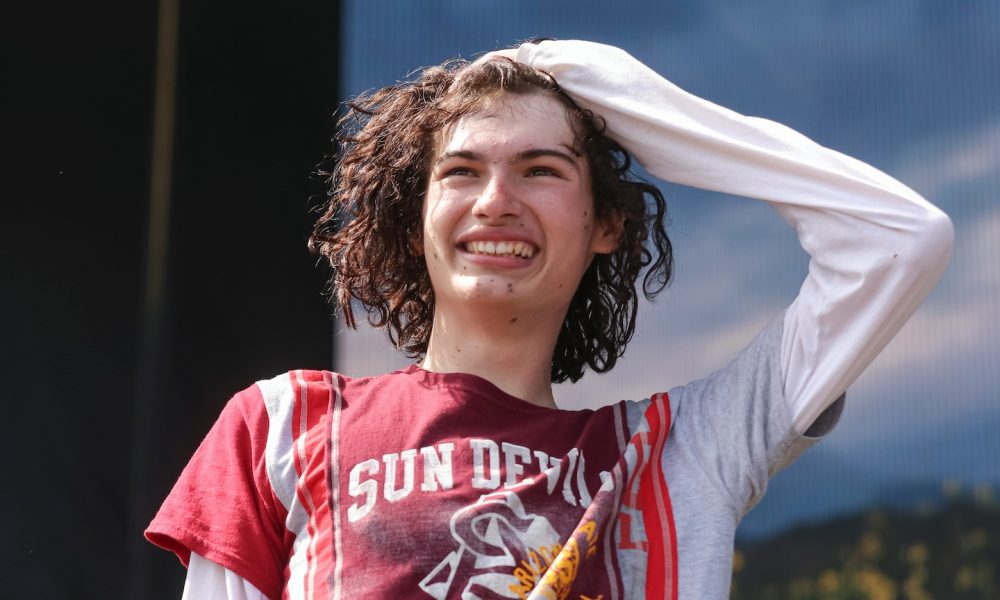 Rising pop icon glaive has shared the music video for "17250," one of many standout tracks from his new LP, i care so much that i dont care at all.
In the visual, glaive wastes away at a boring office job, lying on the floor trying to figure out where it all went wrong. Check out the video, directed by the artist, below.
Upon its release, glaive shared a statement on the album, writing, "It's kind of strange to say but this feels like my life's work," says glaive. "All my teenage years have built up to whatever this is. I'm scared that it's coming out because it's so personal but being personal is the only way I know how to make music. When I started making music it was because my life was bad, and I thought it was going to be that way forever. I never imagined that making music would ever extend past being for myself and by myself, but I'm happy it did. I'm proud of what I said on this album and how I said it. thx for listening <3."
i care so much that i dont care at all features a European video trilogy directed by Adrian Villagomez and shot in Georgia that spans previously-shared singles "the car"—named "an infectious joyride through imagined deception" by Ones to Watch—"all i do is try my best" and "as if." The album also includes "im nothing thats all i am," released earlier this spring.
Produced with previous collaborators Jeff Hazin and Ralph Castelli, i care so much that i dont care at all received widespread critical praise from a number of outlets. Thematically, the album finds glaive turning inward, reflecting with blunt honesty about growing up and outgrowing his North Carolina hometown in what he calls his most personal songwriting to date.