Iggy Pop Shares Conversation With RHCP Legend Flea
Iggy Pop will take over Crystal Palace Park on Saturday, July 1 with a special one-day event dubbed 'Dog Day Afternoon.'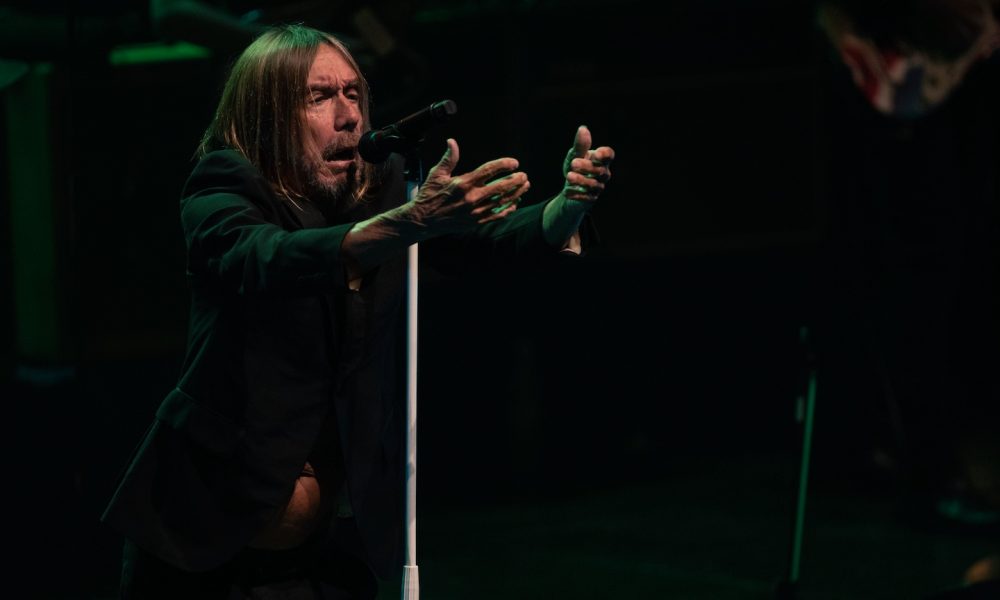 Iggy Pop has shared a new film capturing an exclusive in-depth conversation with fellow icon Flea. The film was directed by Emmy and Grammy Award-winning filmmaker Thom Zimny (Bruce Springsteen, Willie Nelson & Family, Johnny Cash).
Shop the best of Iggy Pop's discography on vinyl and more.
The intimate Bitten By Flea! sees the two Rock and Roll Hall of Famers exploring a wide range of subjects focused on Iggy's storied career. The film also includes exclusive, behind the scenes footage of Iggy, the Red Hot Chili Peppers bassist, and Grammy Award-winning, multi-platinum executive producer Andrew Watt, in the studio.
Iggy Pop - Bitten By Flea!
Back in November, Iggy announced an outdoor headlining concert in London for this summer. The alt-rock legend, who recently detailed his 19th solo album Every Loser, will take over Crystal Palace Park on Saturday, July 1 with a special one-day event dubbed "Dog Day Afternoon."
Pop is due to perform a bill-topping show in the south London park following sets from Blondie and Generation Sex. The latter band features Billy Idol and Tony James of Generation X, as well as Sex Pistols' Steve Jones and Paul Cook. The Crystal Palace date serves as Generation Sex's first-ever UK appearance.
In a statement, Jones said: "Just every now and then we find time to get together with old pals from back in the day – purely just for the crack and to have fun. If it ain't fun then we ain't interested, life's too short. And it's a great bill with Iggy Pop and Blondie."
Blondie frontwoman Debbie Harry added: "Blondie and Iggy Pop… we are excited to reunite with our friend, the one and only Prince of Punk, Iggy, for this special show in Crystal Palace Park, London, next summer. Once more, with feeling!"
As it stands, the upcoming London gig will mark Iggy Pop's first UK performance since he played at the Barbican Centre in late 2019. That show saw the iconic artist air his latest album Free in its entirety.
Listen to the best of Iggy Pop on Apple Music and Spotify.