Exclusive Jamaican Pressings Of Bob Marley Albums Set For Release
The exclusive new vinyl editions will be released on March 24 to celebrate the reggae icon's 78th birthday.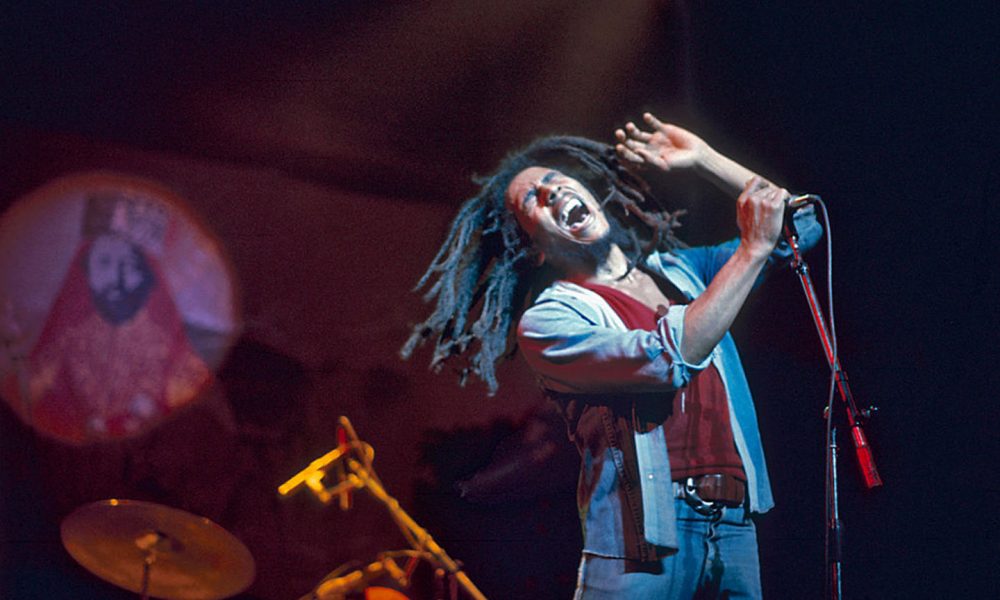 The Marley Family, Tuff Gong, and UMe commemorate Bob Marley's 78th birthday by honoring his life and musical heritage by announcing Jamaican pressings of twelve limited-edition Bob Marley vinyl L.P. Out on March 24, each album is numbered and pressed exclusively at the legendary Tuff Gong International headquarters in Kingston, Jamaica, featuring nine original studio albums and two original live albums, plus the world's best-selling reggae album, Legend, all including a highly-desirable Tuff Gong stamp.
Additionally, Catch A Fire, initially recorded by The Wailers in Jamaica and eventually released with overdubs and a mix overseen by Island founder Chris Blackwell at the label's London headquarters, will only be available in its original Jamaica-recorded version, with two extra tracks from the sessions and some tracks with longer fades. Produced entirely by Bob Marley & the Wailers and mixed by longtime Marley associate Errol Brown, this Jamaican version are now on vinyl for the first time. Watch the trailer introducing the Jamaican Pressings below.
Bob Marley: LEGACY "Dreams Of Freedom" (Trailer)
The limited-edition albums were pressed at Tuff Gong's newly refurbished vinyl pressing plant, which re-opened in the summer of 2020 and has an annual capacity of 250,000 units. Each album was mastered by Dave Cooley at Elysian Masters in Los Angeles.
In addition to the news of the Jamaican pressings of Marley'c classic albums, 'Fashion Icon,' the tenth episode of the Webby-award-winning,* 12-part documentary series 'Legacy,' also premieres today on Bob Marley's Official YouTube Channel. Supported by visuals throughout his career, interviews with those close to him, and from established voices in the fashion and music industries, 'Fashion Icon' paints a picture of how Marley's life shaped his wardrobe and how his evolution as a creator solidified his status as a global, and cultural Icon.
In addition to Bob Marley's extensive global impact on music, 'Fashion Icon' examines Marley's creative influence on the fashion world, his style's evolution throughout his career, and his far-reaching and unwavering impact on global culture and fashion. The episode explores how Marley's journey from growing up in Jamaica and the years following, including his illustrious music career, influenced his style. In 'Fashion Icon,' members of the Marley family reveal their perspectives on how Bob's style shaped their appreciation for fashion and how it has influenced others since.
The episode is narrated by Cedella Marley and features appearances from Ky-Mani Marley, Rohan Marley, and Skip Marley, as well as insights by famed art director and designer Neville Garrick, Hip-Hop Legend and Public Enemy founder and activist Chuck D. In addition, designers Paul O'Neill (Design Director, Levi's), Aurora James (Creative Director and Founder of luxury accessories brand Brother Vellies), Edvin Thompson, Designer and Creative Director of Theophilio), and Anik Khan, Bangladeshi-American musician & entrepreneur also provide invaluable input on Marley's contribution to the fashion culture. Watch Episode 10, 'Fashion Icon,' and the previous Legacy Episodes 1-9 on Bob Marley's Official YouTube Channel.
Island Records also recently released a reimagining of the Bob Marley and The Wailers classic "Stir It Up" in collaboration with one of the most successful African rappers of all time, Ghanaian rap icon Sarkodie. The Caribbean and Africa unite on one of the most recognizable songs in the world to give us romance and nostalgia. Produced by MOG, this song combines the signature guitar strums and soothing bounce we know and love with Sarkodie's iconic flow. The official music video for 'Stir It Up' showcases the vibrant relationship between Jamaica and Ghana. With Sarkodie leading on creative direction, these Ghana-shot visuals authentically explore identity, unity, and community.
Pre-order the Jamaican pressings of Bob Marley's classic albums.