John Fogerty Announces London And Manchester Shows On 'Celebration' Tour
The shows are at the Manchester Arena on May 25 and The O2 in London on May 29.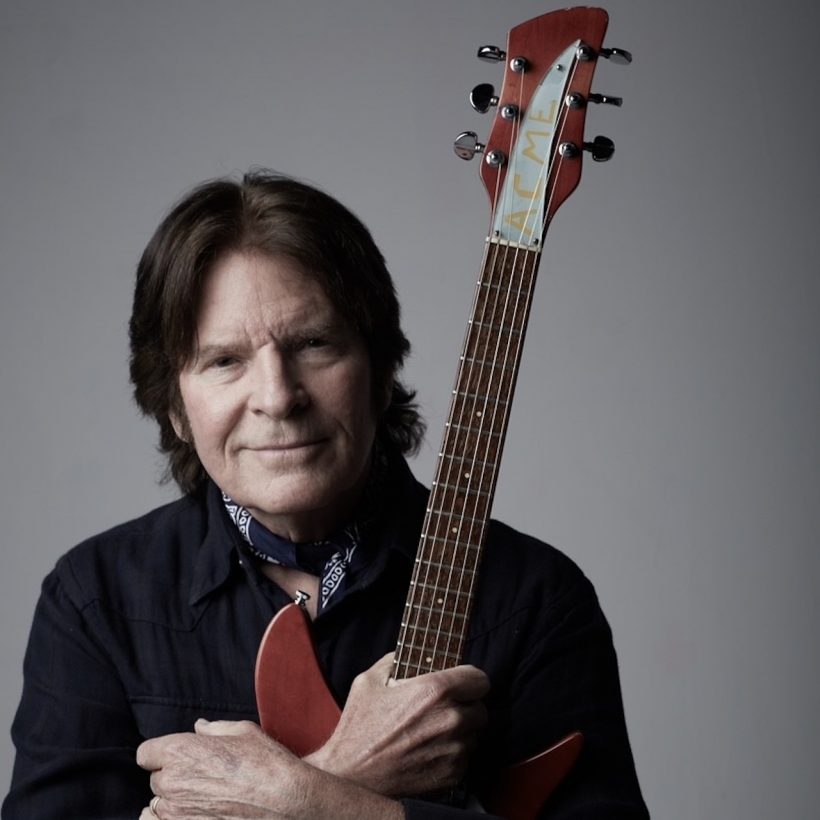 John Fogerty has announced two UK shows on his The Celebration Tour, in Manchester and London in May. The rock figurehead will again be joined by his sons Shane and Tyler and their band, Hearty Har.
The shows are at the Manchester Arena in Manchester, UK on May 25 and The O2 in London, UK on May 29. Presales for the London date began at 10am GMT this morning (9), and open for the Manchester show tomorrow at the same time. Tickets go on general sale on Saturday, also at 10am GMT, at www.johnfogerty.com.
Fogerty is celebrating the renewed ownership of his songs, after acquiring a majority interest of the worldwide publishing rights to his peerless catalog from Concord in January. For many years, his classic songs were the property of Fantasy Records owner Saul Zaentz, who sold the label and its publishing portfolio to the former Concord Music Group in 1995.
Fogerty extricated himself from Fantasy in 1974 and re-signed with the label when it was purchased by Concord, but was still unable to gain ownership of his catalog, until now. "As of this January, I own my own songs again," he says. "This is something I thought would never be a possibility.
"After 50 years, I am finally reunited with my songs. I also have a say in where and how my songs are used. Up until this year, that is something I have never been able to do. I am looking forward to touring and celebrating this year! I want to thank Concord for helping to make all of this happen. And, I am excited for new ideas and a renewed interest in my music…like a revival."
Creedence Clearwater Revival - Have You Ever Seen The Rain (Official)
Fogerty has also joined Spotify's "Billions Club," with the news that his recording with Creedence Clearwater Revival of his enduring "Have You Ever Seen the Rain" has reched the landmark of over one billion streams on the platform. The song joins other members of the exclusive club, which includes fewer than 400 recordings, including Queen's "Another One Bites the Dust" and Nirvana's "Smells Like Teen Spirit."
In terms of overall monthly listeners of bands founded in the 1960s, Creedence are currently in Spotify's Top 3, only behind The Beatles and Fleetwood Mac, and ahead of the Rolling Stones, Pink Floyd, and Led Zeppelin.
"I am honored and humbled that my song has been loved by so many for all these years. I'm just so grateful," said Fogerty of "Have You Ever Seen The Rain." "Ironically, I wrote this song about my band breaking up, but today, the song has found new meaning for me. I love to dedicate it to my family because they are the rainbow that comes from rain falling on a sunny day."
Listen to the best of John Fogerty on Apple Music and Spotify.