Posthumous Juice WRLD Album, 'Fighting Demons,' Features Justin Bieber, SUGA Of BTS, And More
The album also features Polo G and Trippie Redd.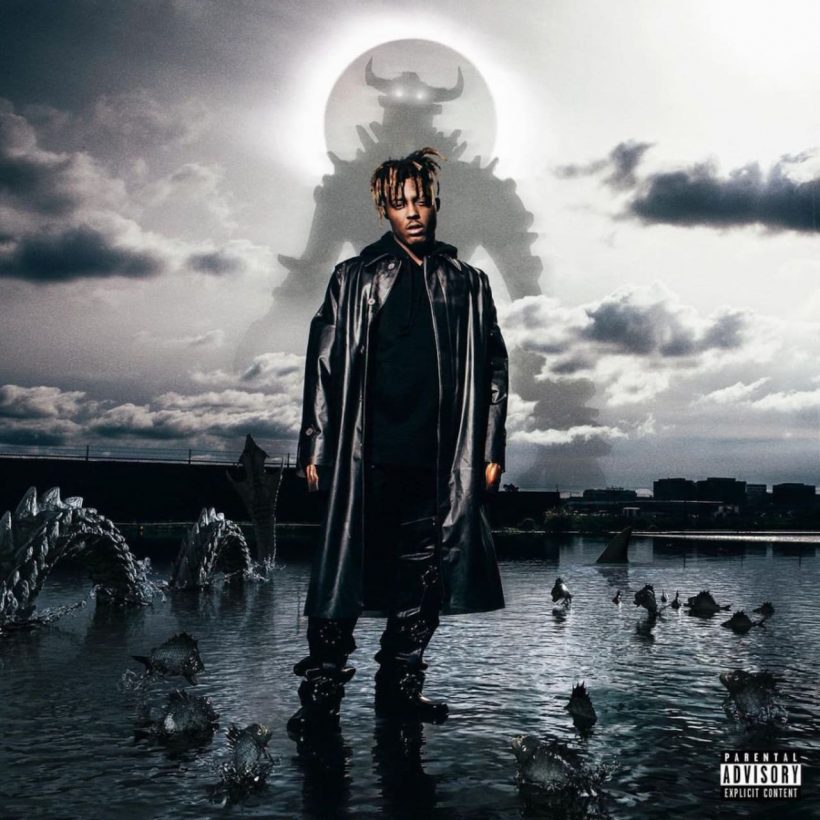 The brand new Juice WRLD album, Fighting Demons, features Justin Bieber, Polo G and Trippie Redd, and SUGA of BTS. Yesterday (December 9), the album art and tracklist was officially unveiled.
The album is highlighted by the Bieber-assisted "Wandered To LA," which was released last week. The romantic song is a perfect fit for both artists, as they muse on the sort of Hollywood romance you can only find in the City of Angels. Juice WRLD kicks things off, rapping, "I wandered to LA hopin' to explore/ Little did I know, I'd find a little more/ Love at my hotel room door." Bieber joins in on the fun, crooning, "Pillowtalkin' 'bout our future and our dreams/ Speakin' 'bout how life ain't really as it seems/ Reminiscin' 'bout the days you broke my heart/ Thankful that we worked it out, we come so far."
"There was nothing Jarad 'Juice WRLD' Higgins enjoyed more than delivering new music to his millions of fans around the world," says his mother, Ms. Carmela Wallace. "He left behind an astonishingly deep catalog of music that will ensure his fans will have new songs to listen to for years to come.
"Jarad was always searingly honest about his struggles and through his musical genius he articulated what was on his heart and mind vividly through his art. He never gave up and his friends and family never gave up on offering their support to him…We encourage all of you who struggle with addiction and mental health to never give up the fight. We continue to extend free support to you via LiveFree999.org created in his honor."
Buy or stream Fighting Demons.
Fighting Demons Tracklist:
1.) Burn
2.) Already Dead
3.) You Wouldn't Understand
4.) Wandered To LA (with Justin Bieber)
5.) Eminem Speaks
6.) Rockstar In His Prime
7.) Doom
8.) Go Hard
9.) Juice WRLD Speaks
10.) Not Enough
11.) Feline (with Polo G & Trippie Redd)
12.) Relocate
13.) Juice WRLD Speaks 2
14.) Until The Plug Comes Back Around
15.) From My Window
16.) Girl Of My Dreams (feat. SUGA of BTS)
17.) Feel Alone
18.) My Life In A Nutshell