Lauv Drops Original Song 'Steal The Show' From Pixar's 'Elemental'
The Elemental Original Motion Picture Soundtrack featuring a score by Thomas Newman is available on June 16.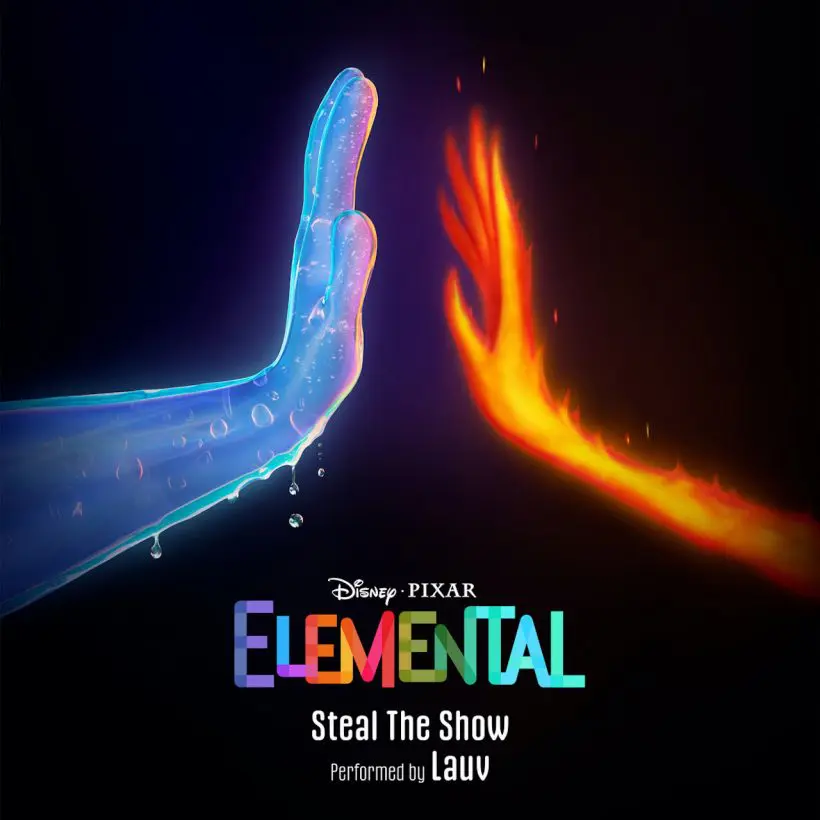 Singer-songwriter Lauv is joining forces with Pixar for the new single "Steal The Show" from Elemental, the latest animated film from Disney and Pixar. The 28-year-old musician worked with composer Thomas Newman, known for his scores for Pixar films Finding Nemo, WALL•E, and Finding Dory, and songwriter Michael Matosic on the film's original song "Steal The Show" can be heard in full in the movie's end credits and in part during the film.
Elemental tells the story of a fire element, Ember, and a water element, Wade, who fall in love after realizing they're not as different as they thought.
Lauv - Steal The Show (From "Elemental"/Official Audio)
Reflecting on the creative process behind "Steal The Show," Lauv explained, "This was one of my favorite songs ever to write because the process was really different. I sat down with Thomas Newman, and he gave me a couple of sounds that he was working with, and I asked, 'Can I have a couple of minutes in a room, pull up a piano and turn on the microphone?' I had melodies, chords and a couple of key lyrics totally freestyled after watching the scene. It was a very in-the-moment thing. It was really cool to go back and forth with Thomas and build the whole soundscape, and then I combined it with very classic Lauv sounds."
Director Peter Sohn was excited to have the pop singer join the project. "I love Lauv's music," he said, "so when we finally got the chance to work with him, I referenced his music and how we were using it. He captured the beauty [Ember and Wade] saw in each other and how it could be something more. We were so emotional when we first heard his song. It was overwhelming and we feel absolutely indebted to what he gave the film." Elemental opens on June 16.