LE SSERAFIM Promises The 'Perfect Night' On Upcoming First English-Language Single
The group had teased its return with a cryptic video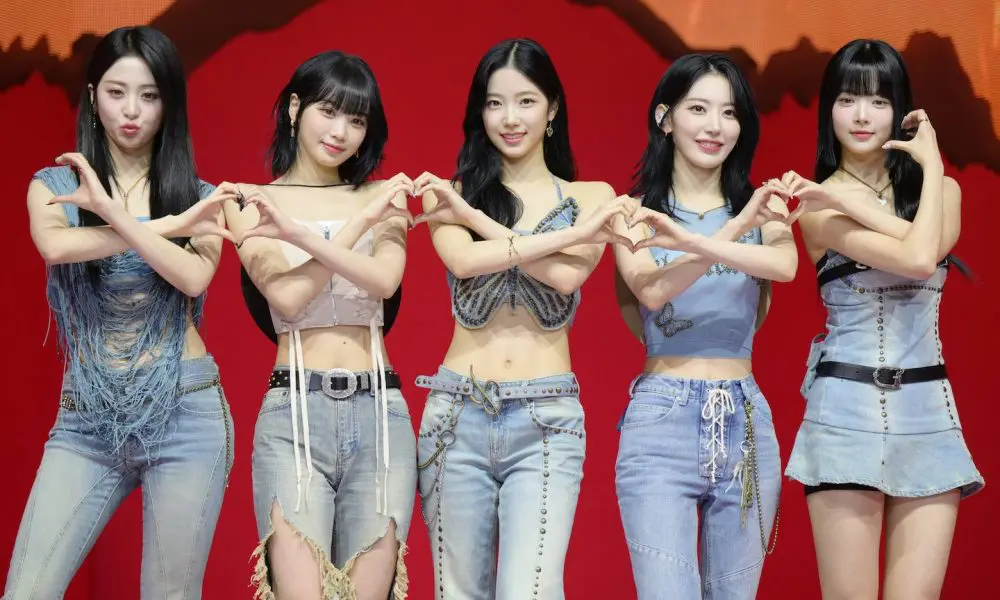 LE SSERAFIM has announced its next release, which will come in the form of its first English-language single, "Perfect Night."
The five-piece K-pop girl group has previously only dabbled in English releases with the English version of its recent track, "Eve, Psyche & The Bluebeard's Wife."
"Perfect Night" will be released at 1pm KST (12am ET) on October 27. According to a press release, it will "send an energetic message that even a not-so-perfect day can be fun when you spend it with your crew."
Prior to the announcement, LE SSERAFIM had been teasing its comeback, sharing a cryptic video online. "Tonight I don't care what's wrong or right," read a title screen at the end of a video of a pink car skidding around a roundabout.
LE SSERAFIM (르세라핌) TONIGHT, I DON'T CARE WHAT'S WRONG OR RIGHT
Last month, the group gave its 2023 single "Unforgiven" a Japanese makeover for its second single in the country. The release also featured a Japanese version of 2022's "Antifragile" and a new Japanese-language song called "Jewelry." The latter was produced by imase, a singer-songwriter from Gifu who made his debut in 2021.
The group's first Japanese single, "FEARLESS," arrived in January. That release featured Japanese versions of "FEARLESS" and "Blue Flame," plus an original song in the language called "Choices."
Since releasing its first album, Unforgiven, in May, LE SSERAFIM has gone viral with "Eve, Psyche & The Bluebeard's Wife." It has released a host of new versions and remixes of that track, including an English-language version and remixes featuring Upsahl and Demi Lovato.
Meanwhile, the girl group kicked off its debut world tour this summer with a series of dates spanning across Asia. Among the stops were concerts in Seoul, Japan, Hong Kong, and Jakarta – planned dates in Bangkok were forced to be canceled after some of the members fell ill with the flu.