Madison Cunningham Covers Björk In 'Live In Studio' Release
The tracks were shared as part of a Spotify Singles session earlier this year, but have now been given a wide release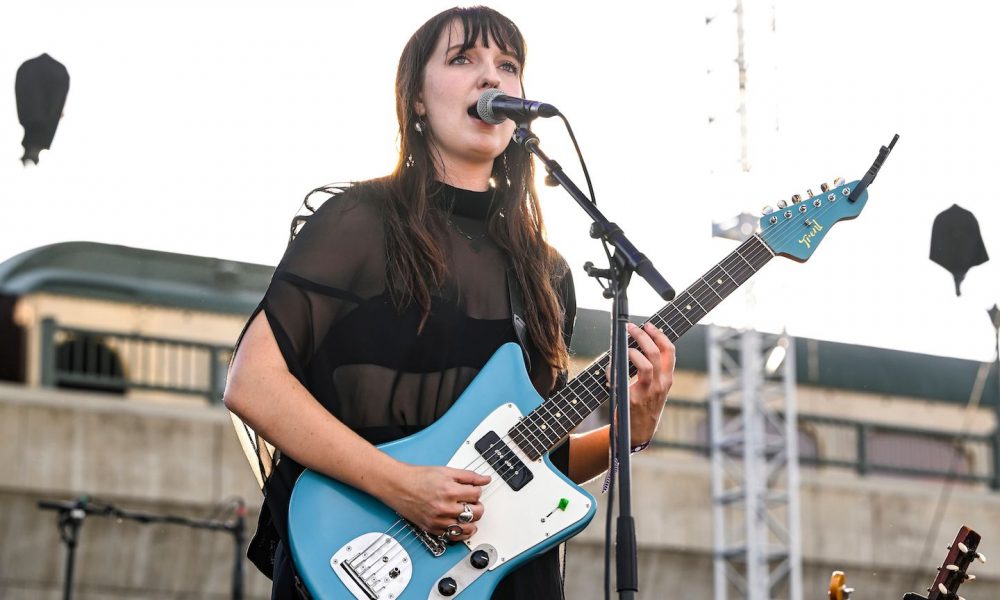 Madison Cunningham has given a wide release to her previously shared Spotify Singles session, which includes a cover of a Björk classic.
In the two-track release, the critically acclaimed folk star performed a gripping arrangement of the Icelandic icon's "Army Of Me," the original of which featured on Björk's 1995 album Post.
"You're alright, there's nothing wrong/Self-sufficience please and get to work," Cunningham sings hauntingly over a mysterious framework of bass, drums, and strings. Later in the cover, she brings a creeping guitar line into the mix, adding even further to the track's spellbinding atmosphere.
Army Of Me (Live in Studio)
Live In Studio is completed by a rendition of Cunningham's "Life According To Raechel," which originally appeared on her Grammy-winning album, Revealer. The record was awarded the trophy for Best Folk Album at the 2023 ceremony.
At present, the artist is on tour supporting Hozier in arenas across the US. In between those dates, she will perform a handful of headlining shows in cities like Seattle, WA, and Los Angeles, CA. She will also appear at Austin City Limits festival on both weekends next month.
Life According To Raechel (Live in Studio)
Those dates are just the start of a busy run for Cunningham, who will be back on the road next month. In March 2024, she will join John Mayer on his European tour, performing in Sweden, Norway, Denmark, the U.K., the Netherlands, France, and Ireland. For a full list of dates and to purchase tickets, visit Cunningham's official website.
Earlier this year, the star shared an expanded version of Revealer, which featured her collaboration with Remi Wolf, titled "Hospital (One Man Down)," alongside the previously unreleased songs "Death By Suspicion" and "Inventing The Wheel." Of the latter track, Consequence Of Sound wrote: "It's a swirling world of sound that's held together by Cunningham's soft lead vocals, which gracefully dance above the acoustic instrumentation."