Mary J. Blige Releases Two New Singles, 'Good Morning Gorgeous' And 'Amazing'
'Working on this new album has been so much fun,' Blige stated in a press release.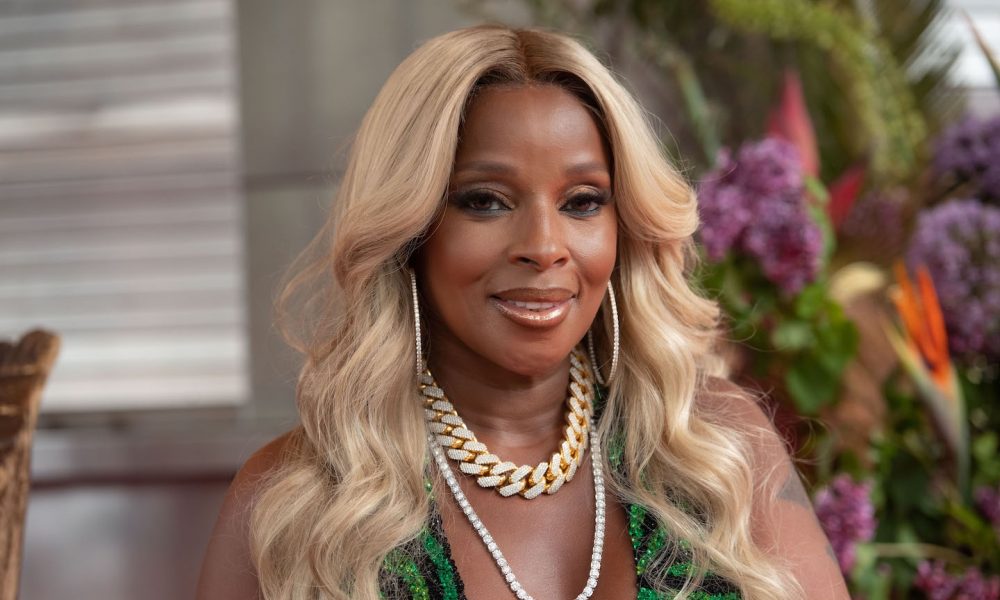 Mary J. Blige has released two new singles, "Good Morning Gorgeous" and "Amazing." She has also announced that her new studio album is also called Good Morning Gorgeous.
Blige wrote "Good Morning Gorgeous" with D'Mile, H.E.R., Lucky Daye, and Tiara Thomas. H.E.R. also produced the single with D'Mile and contributes guitar and background vocals.
"Amazing," featuring DJ Khaled, was written by Blige, Denisia Andrews, Brittany Coney, Khaled, Streetrunner, Tarik Azzouz, Willie Cobbs, and Ellas McDaniels. In addition, Khaled produced the song with Streetrunner and Azzouz.
Good Morning Gorgeous will be Mary J. Blige's follow-up to her 2017 album Strength of a Woman. "Working on this new album has been so much fun," Blige stated in a press release. "I'm excited for my fans to hear these first two songs to give them a taste of what's to come. I'm grateful to all my collaborators and partners who have walked with me through this process and even more grateful to my fans who I hope have a blast with this new music."
It was recently announced that Dre Day will be taking place on February 13, 2022 at SoFi Stadium Stadium in Inglewood, California. Dre, Snoop Dogg, Mary J. Blige, Eminem, and Kendrick Lamar will be performing at the 2022 Super Bowl LVI.
The show is set to be produced by Jay-Z's Roc Nation and is presented by Pepsi in conjunction with the NFL and NBC. Regarding the huge announcement, Dre said, "I'm extremely excited to share the stage with my friends for the #PepsiHalftime Show. This will introduce the next saga of my career… Bigger and Better than Ever!!!"
In other news, back in June, Mary J. Blige released a documentary titled My Life which chronicled her deeply personal and critically acclaimed 1994 album.
"My Life is the album that really bonded me with my fans who have since been along for what turned out to be a crazy ride," Blige, 50, said in a statement to PEOPLE. "Going back and reliving that time and that music felt like an out-of-body experience, but one I'm so humbled by."
Listen to the best of Mary J. Blige on Apple Music and Spotify.