Best Mary J. Blige Songs: 20 Essentials From The Queen Of Hip-Hop Soul
With a PhD in emotional honesty, she keeps it street and soulful. The best Mary J Blige songs show why the singer remains a unique force in R&B.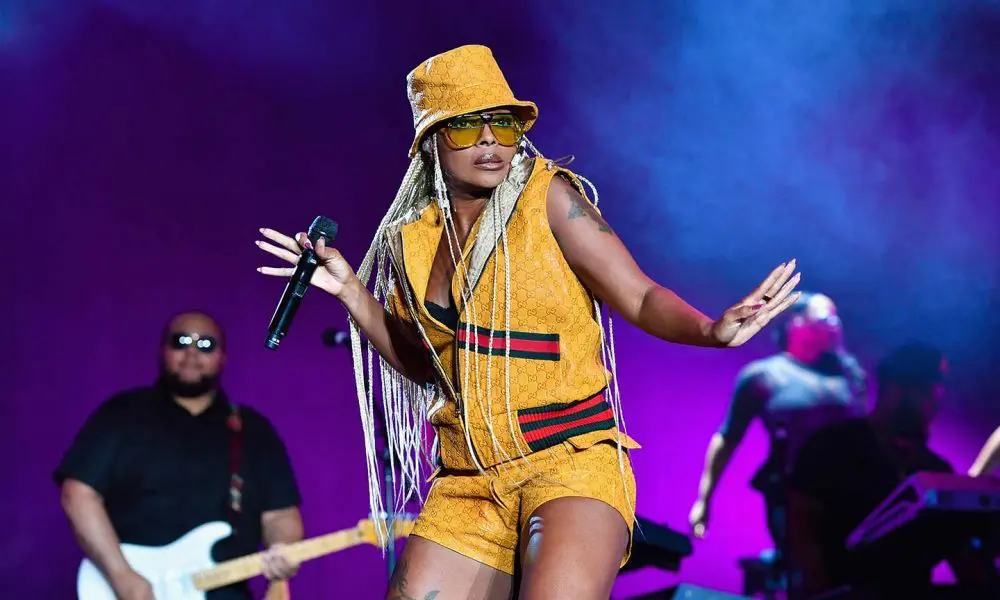 Over the course of her decades-spanning discography, Mary J. Blige has been a conduit for communal pain and healing. She's shared her world and given generously of herself over 13 studio albums, and remains a singular force in R&B. Starting out as the artist who showed the mainstream how to successfully blend New Jack Swing into a more soulful brand of hip-hop-based R&B, Blige continued to evolve her sound with every decade, as others followed her lead. From her early beginnings in the 90s to her continued impact on pop music through the 00s, and her victory lap in the 2010s, Mary J Blige is one of R&B's brightest and most innovative vocalists. The best Mary J Blige songs tell the story of her artistry – as revealed by these 20 essential tracks.
Listen to the best Mary J. Blige songs on Apple Music and Spotify.
20: Deep Inside
Even after seven years of soul-bearing music, Blige had barely scratched the surface when it came to revealing herself as an artist and a person. But on her fourth studio album, 1999's, Mary, she realized you can give too much of yourself away. Built around a piano loop from Elton John's "Bennie And The Jets" (the music legend replayed the part himself for the recording), "Deep Inside" addresses all the people who wanted a piece of the singer. "The problem is for many years/I've lived my life publicly/And every time I find someone I like, gotta worry about/If it's really me that they see," she sings.
Mary J. Blige - Deep Inside
19: Take Me As I Am
Coming along six years after "Deep Inside" was the hit single "Take Me As I Am," from Blige's seventh studio album, The Breakthrough. Over the whimsical melody of Lonnie Liston Smith's "Garden Of Peace," Mary confesses, "She's been down and out/She's been wrote about/She's been talked about, constantly." Throughout the song, Blige switches from protagonist to observer and back again. It's another tale of survival, but, this time around, Blige is singing from the bright side of the tunnel, knowing she "put my life all up in these songs."
Mary J. Blige - Take Me As I Am (Official Music Video)
18: Your Child
The most enduring Mary J Blige songs are built upon lyrical storytelling over dramatic instrumentals. The Mary album does not lack in that department, as evidenced by "Your Child," for which Blige takes what could have been a clichéd ballad and turns it into something more complex. When faced with a partner who has a child outside of the relationship, it becomes more of a story of humanizing the "other woman", and letting the listener heal with them. Sounds ripe for a dance remix, right? Maybe not. But even Mary's tales of heartbreak can burn up the Billboard Hot Dance Club Play chart – as "Your Child" did when it hit No.1, in 2000.
Mary J. Blige - Your Child
17: Enough Cryin
The Breakthrough turned out to be a liberating record that redefined Blige's career on her own terms. While she channeled the hurt exhibited on her previous six albums, The Breakthrough could be seen as a triumphant comeback from a wiser, more mature R&B and pop maven. Over a Darkchild beat, "Enough Cryin" made good on its promise. Most Mary J Blige songs are based on a hip-hop/soul fusion, but on "Enough Cryin," you get a glimpse of her MC skills, as her alter ego, Brooklyn, proves she could dominate both genres with ease.
Mary J. Blige - Enough Cryin ft. Brook Lynn
16: Everything
Many songs stand the test of time thanks to sampling and interpolations across genres. One example that got a second life is The Stylistics' "You Are Everything," which serves as the backbone for this Share My World single. "Everything" sees Mary at her most blissful as she happily sings about a "love so pure," upholding the belief that all great art comes from pain.
Mary J. Blige - Everything (Official Music Video)
15: Just Fine
There can't be a wedding, office party, cookout, or family reunion function without hearing this gem from Mary's 2007 album, Growing Pains. Due to her eccentric dance moves, and aging like a fine wine throughout her career, many R&B fans regard Blige as a famous "auntie." "Just Fine" could very well be the anthem for all the aunties who just "wanna move," "wanna have fun," and "wouldn't change" their life. Channeling the funk groove of Marvin Gaye and the disco beat of Michael Jackson circa Off The Wall, "Just Fine" is a quintessential throwback party anthem.
Mary J. Blige - Just Fine (Official Music Video)
14: You Remind Me (featuring Greg Nice)
When Blige debuted in 1992, with What's The 411?, she had arrived at the forefront of an R&B renaissance and genre evolution. New Jack Swing was starting to evolve, as the sound became more aligned with hip-hop production. "You Remind Me" is a classic example of this, with Blige delivering stunning melismas and passionate belts over Dave "Jam" Hall's funky production, earning her the title "Queen Of Hip-Hop Soul."
Mary J. Blige - You Remind Me ft. Greg Nice
13: Share My World
"Cool," "suave," and "effortless" are three words that describe the relaxing tone of Blige's vocals on her third album, Share My World. While her first two albums were hard-hitting, with heavy emotional delivery, Share My World offered a more laidback approach, acknowledging hip-hop soul's transition into a more electro-fuelled phase of R&B in the new millennium. Part of this tonal shift was also thanks to Blige's more positive state of mind and her departure from working with Puffy as a producer. The title track of the album, "Share My World" earns its place among the best Mary J Blige songs, as she floats over the glitchy, trip-hop beat.
12: Don't Go
Swapping typical hip-hop breakbeats for samples like Guy's "Goodbye Love" And DeBarge's "Stay With Me," producers Thompson and Puffy create the perfect backdrop for Blige's hip-hop soul balladry on "Don't Go," a My Life classic. It's one of the more downtempo cuts on the album, but Blige still imbues it with the kind of soulful yearning that was usually reversed for the Marvin Gayes of the world.
11: U + Me (Love Lesson)
In 2017, Blige asserted her dominance, going toe-to-toe with trap-tinged R&B and pop music. On her 13th studio album, Strength Of A Woman, she bounces back from recent divorce drama with tracks such as "Glow Up," "Thick Of It," and "Love Yourself," which all tap into the trend while maintaining Blige's personal brand of soul. The album's staple "U + Me (Love Lesson)" is a sultry break-up anthem. Blige doesn't regret the relationship, but, rather, feels fortunate to have survived it. "In too deep without imperfection/Not always good, but I stayed on my feet," she sings, proving once again that she's the master at moving on. "U + Me (Love Lesson)" would reach No.1 on Billboard's Adult R&B Songs chart to become one of the defining Mary J Blige songs.
Mary J. Blige - U + Me (Love Lesson) (Official Audio)
10: Not Gon' Cry
Resilience has been a consistent theme throughout the best Mary J Blige songs. She has consistently paved the way to redemption for plenty of her listeners, particularly women who have been through relatable situations. Her appearance on 1995's Waiting To Exhale soundtrack was an essential ingredient for a film centered around four African-American girlfriends who navigate their own stories of love, dating, and heartbreak. On this staple, Blige promises, "I'm not gon' shed no tears," realizing, "'Cause you're not worth my tears," despite having sacrificed "11 years" to unrequited commitment. Peaking at No.2 on the Hot 100 in 1996, "Not Gon' Cry" would appear on her third album, 1997's Share My World.
9: All That I Can Say
Sometimes, through all the heartache and pain of her discography, joyous moments may seem rare. "All That I Can Say" is therapeutic, to say the least, finding the singer in one of her most blissful states. Opening the Mary album, it also features the song's author, Lauryn Hill, providing background vocals. In one of her most earnest performances, Blige calls her partner "heaven-sent," which is also an apt description of the song itself.
Mary J. Blige - All That I Can Say
8: I'm Goin' Down
The best cover versions not only do the original songs justice, but also add new depths to their meaning. There's Whitney Houston's powerhouse cover of Dolly Parton's "I Will Always Love You," Sinéad O'Connor's heart-wrenching version of Prince's "Nothing Compares 2 U," and Mary J Blige's sultry rendition of Rose Royce's 1976 classic "I'm Going Down." Fittingly, for the pain expressed throughout her sophomore effort, My Life, "I'm Goin' Down," produced by Sean "Puffy" Combs and Chucky Thompson, would showcase the resilience in Blige's earthy soprano voice, becoming one of the most beloved Mary J Blige songs of all time.
Mary J. Blige - I'm Goin' Down
7: No More Drama
Just as its parent album declares, the track "No More Drama" sees Blige navigate unfamiliar territory: contentment. Recalling the heartbreak and the ups and downs she's navigated through her life, Mary declares "No more drama" in one of her most dramatic performances, over the beat of "Nadia's Theme" from the daytime soap opera The Young And The Restless, courtesy of the star production duo Jimmy Jam and Terry Lewis.
Mary J. Blige - No More Drama (Official Music Video)
6: Be Without You
As one of the finest cuts on The Breakthrough, "Be Without You" stormed R&B radio in 2005 and spent a phenomenal 75 weeks on the charts, earning Blige two Grammy wins. It remains one her most powerful performances, with vocal runs for days before she brings it home towards the end. It also proved she could maintain her leading lady status into the 00s.
Mary J. Blige - Be Without You (Official Music Video)
5: Family Affair
For those who didn't grow up on Blige's 90s cuts, only knowing her as a balladeer, "Family Affair" was a reminder that she could still get down. In 2001, Blige was heading in a brighter direction and had a healthier outlook on life. Naming her fifth studio album No More Drama, she started a new era that summer by inviting fans to her "dancerie" and reminding them they "don't need no hateration, holleration," over Dr. Dre's G-Funk production. The song earned her both a place at the top of the charts (her first No.1 hit) and in the history of pop-culture vernacular.
Mary J. Blige - Family Affair (Official Music Video)
4: Real Love (Remix) (with Notorious BIG)
The Notorious BIG stepped into the mainstream thanks to his guest appearance on a remix of this What's The 411? single. "Real Love" had already hit No.1 on the R&B chart, taking its place among the best Mary J Blige songs from the jump, but Biggie's appearance took it to the next level. "Look up in the sky/It's a bird, it's a plane/Nope, it's Mary Jane," he raps on the verse. This remix also became the template for the R&B/hip-hop collaborations that Sean "Puffy" Combs and Bad Boy would churn out for the next decade.
3: I'll Be There for You/You're All I Need to Get By (Method Man, featuring Mary J Blige)
Blige's many memorable collaborations have gained her respect and adoration in the worlds of both R&B and hip-hop. In 1995, she partnered with Wu-Tang's Method Man for one of hip-hop's most iconic love duets. The song interpolates Marvin Gaye and Tammi Terrell's Motown classic "You're All I Need to Get By", with Mary singing the hook and mimicking its melody during her verses. Adding an extra layer to the Grammy-winning partnership is a sample of Notorious BIG repeating "Lie together, cry together/I swear to God I hope we f__kin' die together."
Method Man - All I Need (Razor Sharp Remix) ft. Mary J. Blige
2: I Can Love You (featuring Lil' Kim)
On this Share My World single, the Queen Of Hip-Hop Soul hooked up with the Queen Bee herself, Lil' Kim. "I Can Love You" features one of Kim's best verses over a sample of her own track "Queen B__tch," an infamous cut released by the rapper on her 1996 debut album, Hard Core. It was a unique moment of female solidarity and a piece of hip-hop history.
1: My Life
A recurring theme throughout the best Mary J Blige songs (and all her discography) is how often she has felt misunderstood by the public, the media, and her romantic partners. Underneath all the hurt and pain, Blige has reminded us, on multiple, occasions that she's just human. On the title track from her landmark 1994 album, My Life, she delivers her most moving performance, singing on the chorus: "If you looked at my life/And see what I see," over a sample of Roy Ayers' "Everybody Loves The Sunshine." Like so many R&B singers, Blige started in the church, and with "My Life" she puts her gospel roots on display. What really makes "My Life" a true standard, however, is that it's the perfect distillation of Blige and her hip-hop soul sound. It's cathartic, spiritual, and a fine reminder of her impressive talent and wide-ranging artistry.
Think we've missed one of the best Mary J. Blige songs? Let us know in the comments section below. Looking for more? Discover the best 90s R&B songs.