Best Cover Songs: 25 Definitive Cover Versions You Need To Hear
There are many great cover songs, but only a few stand out as landmarks, earning themselves a distinction among the best cover versions of all time.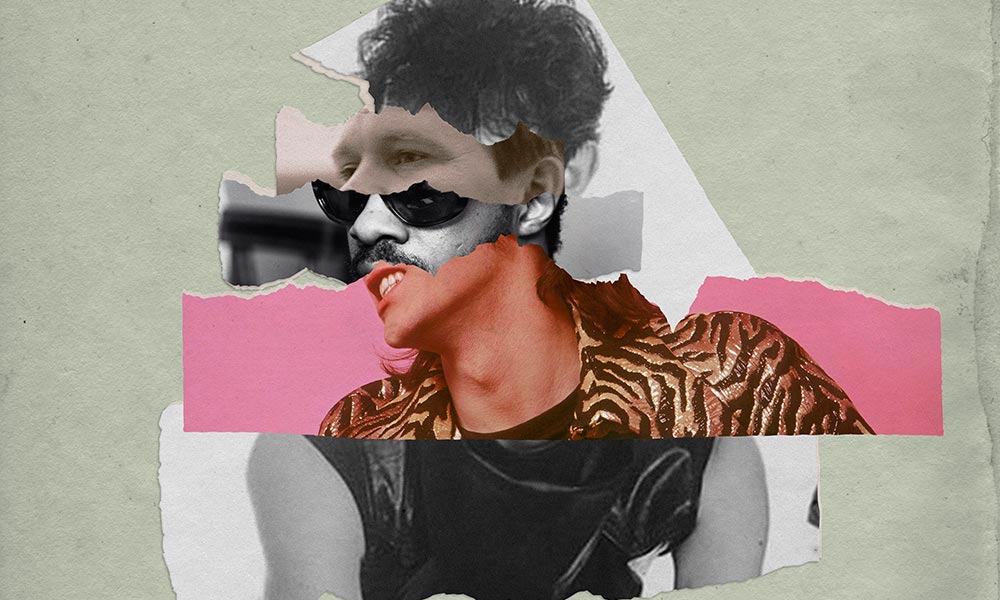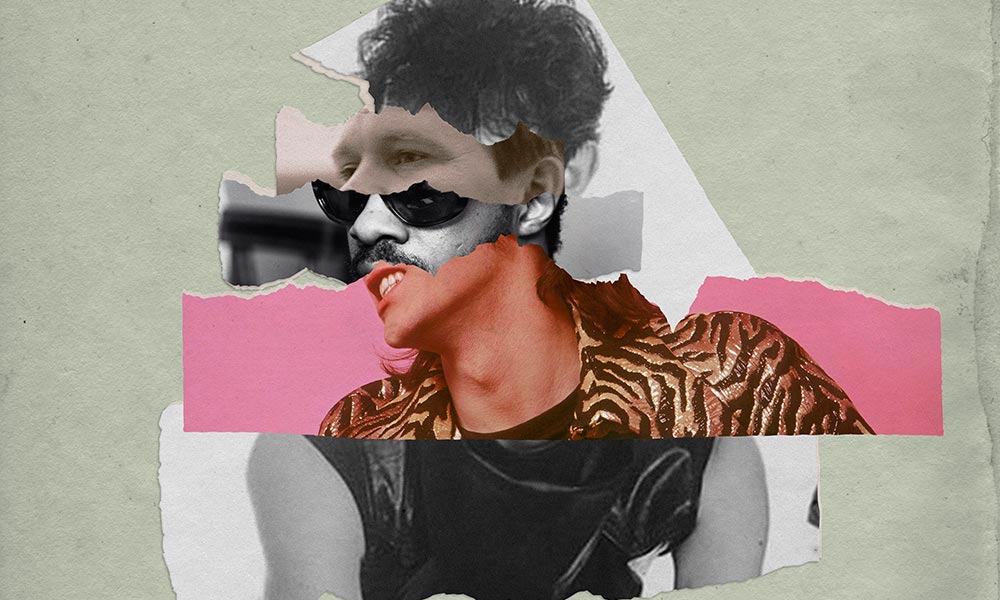 The best cover versions can truly reinvent a song – sometimes so much so that they become the definitive recordings. For our list of the best cover songs, we're not just looking at non-original songs penned for artists to sing (like, say, much of Frank Sinatra's work), but a song that already existed as a hit or a notable recorded version for someone else. So, you won't find great records like Mott The Hoople's "All the Young Dudes" or Linda Ronstadt And The Stone Poneys' "Different Drum" here, since they were the first artists to record those songs, written by David Bowie and Michael Nesmith, respectively. To our ears, the best cover songs go beyond an artist performing a faithful rendition of someone's else's work to make the song their own with a complete re-imagining.
Have we missed any of your favorite cover versions? Let us know in the comments section, below.
While you're reading, listen to our Best Cover Songs playlist here.
Best Cover Songs: 25 Definitive Cover Versions You Need To Hear
25: Charles Bradley: 'Changes' (Black Sabbath)
One of the greatest modern-day soul ballads, as written by… Black Sabbath? Sure enough, the Ozzy ballad proved the perfect vehicle for the soul singer Charles Bradley to eulogize his mother and generally pour his heart out. It would later be used to convey a different kind of change, on the animated TV series about puberty, Big Mouth.
24: Gregg Allman: 'These Days' (Jackson Browne)
Nobody gave more soul to this oft-recorded Jackson Browne tune than Gregg Allman on his 1973 solo debut album, Laid Back. In turn, Browne gave Allman all the world-weariness he ever needed from a lyric. Nico's early cover is a gem as well, just ask Wes Anderson.
23: Pretenders: 'Stop Your Sobbing' (The Kinks)
For their 1980 self-titled debut album, Chrissie Hynde and producer Nick Lowe give a great Kinks obscurity the Spector-type treatment it deserved in the first place. Plenty of people fell in love with both the cover and Hynde herself, including Ray Davies.
22: Los Lobos: 'La Bamba' (Ritchie Valens)
It was a real kick to hear Ritchie Valens' hit "La Bamba" revived in the 80s for the biopic soundtrack starring Lou Diamond Phillips. Los Lobos gave it a personalized touch by adding the traditional Mexican flourish at the end. Nowadays they're likely to do the acoustic version, if they play it live at all.
21: Todd Rundgren: 'Happenings Ten Years Time Ago' (The Yardbirds)
Unlike most of the soundalike cover songs on his 1976 Faithful album, Todd Rundgren performs the lead track in his own voice, absolutely blazing through The Yardbirds' proto-metal tune. In the context of the album, it meant, "Before we take this trip, here's what it's all about.".
20: Bob Marley And the Wailers: 'Sugar Sugar' (The Archies)
Yes, it's true: One of the many Jamaican singles the early Bob Marley and The Wailers released was a cover of the 60s novelty bubble-gum hit "Sugar Sugar," by the fictional band The Archies. The sheer unlikelihood makes it hilarious, but The Wailers actually make a pretty great groove out of it.
19: Humble Pie: 'I Don't Need No Doctor' (Ray Charles)
The rave-that closes Performance: Rockin' The Fillmore is among one of the greatest hard-rock cover songs of an R&B tune (in this case, a Ray Charles original) and certainly one of the most fun. Got to love Steve Marriott's little vocal improv: "I sho' feel good… therefore, therefore, I don't need no doctor!"
18: Glen Campbell: 'Hold On Hope' (Guided By Voices)
This surprising cover of the indie power-pop heroes' "Hold On Hope" was one of the many powerful moments on Glen Campbell's 2011 album, Ghost On The Canvas. While it was intended to be the country icon's "farewell album", he was able to release his 64th and final album, Adiós, in 2017. Who better to sing "There rides the cowboy…" than the Rhinestone Cowboy himself?
17: Bryan Ferry: 'The "In" Crowd' (Dobie Gray)
Whether solo or with Roxy Music, this is one of the few Bryan Ferry tracks that cracks a wide smile, sending up his jet-set image while celebrating it at the same time. Originally recorded by soul singer Dobie Gray, "The "In" Crowd" often gets confused for a Motown number, thanks to the label's arranger Gene Page, who gave the single the Motown touch. Before Ferry tackled the tune, Ramsey Lewis Trio recorded a live instrumental version in 1964; later, Cheap Trick performed a cover of Ferry's cover.
16: The Dickies: 'Nights In White Satin' (The Moody Blues)
It started purely as a joke, with L.A. punk pranksters The Dickies thrashing through the least appropriate cover songs there were (up to and including "Silent Night"). Only trouble is, The Moody Blues' hit worked great as a punk-pop number delivered in a Buzzcocks style. Even the Moodies' frontman Justin Hayward gave it a thumbs-up.
15: Gladys Knight And The Pips, Marvin Gaye:– 'I Heard It Through The Grapevine' (Smokey Robinson)
Hard to say which was the original and which the cover of "I Heard It Through The Grapevine", since Gladys Knight's barnstorming version topped the charts a year before Marvin Gaye's slow-groove take, yet the latter was actually recorded first. And both versions were technically cover songs, since the first recording was an overlooked Miracles album track.
14: Bruce Springsteen And The E Street Band: 'Trapped' (Jimmy Cliff)
You could make an extensive box set out of Bruce Springsteen's live cover songs, but this Jimmy Cliff cover was special, The Boss turning it into an arena anthem without losing the desperation. It remains far and away the musical highlight of the splashy We Are The World benefit album.
13: The Tourists: 'I Only Want to Be With You' (Dusty Springfield)
The Tourists' 1979 cover accomplishes the near-impossible task of making the Dusty Springfield hit more joyful and wide-eyed than it already was. It was also the first indication that singer Annie Lennox was going to be something special. Their version also managed to match the No.4 peak of the 1963 Springfield original.
12: The Continental Drifters: 'Some Of Shelly's Blues' (Linda Ronstadt And The Stone Poneys)
From The Nitty Gritty Dirty Band to Linda Ronstadt, a roomful of first-class singers has recorded this terrific, largely-unsung roots-pop cut. But it's The Bangles' Vicki Peterson doing the honors on this perfect New Orleans-meets-Laurel Canyon version of the Michael Nesmith-penned gem.
11: Pearl Jam: 'Last Kiss' (J Frank Wilson And The Cavaliers)
They may have meant it as a goof, but Pearl Jam made a solid rock ballad out of J Frank Wilson And The Cavaliers' early-60s teen weeper "Last Kiss." After Eddie Vedder got the band on board, the group recorded it on the cheap and offered it to their fan-club members as a Christmas gift. Still, it does boggle the mind that this remains the biggest chart hit of their career, and one of the best-known cover songs of all time.
10: Soft Cell: 'Tainted Love' (Gloria Jones)
"Tainted Love" was originally a minor UK hit for T.Rex member and Marc Bolan's girlfriend Gloria Jones, but in Soft Cell's cover, the minimal synth backing and Marc Almond's obsessive vocal makes it both more disturbing and far sexier.
9: Johnny Cash: 'Solitary Man' (Neil Diamond)
While Johnny Cash's cover of Nine Inch Nails' "Hurt" gets all the press, this Neil Diamond song was really a better fit – and more heartbreaking, too. The 1966 Diamond version was about young-adult heartbreak, while Cash's rendition is about going through life and never getting over it. It remains not only one of Cash's best cover songs, but one of his finest moments on the American Recordings albums.
8: Jeff Buckley: 'Hallelujah' (Leonard Cohen)
Jeff Buckley's searing rendition 'Hallelujah' rendered 25 years of further covers of the same song unnecessary. Buckley's great performance has all the dark beauty and sensuality that composer Leonard Cohen intended (and it followed a great, if less accessible version by John Cale). As one of the most ubiquitous cover songs of all time, most people mistake Buckley's version for the original.
7: Joan Jett And The Blackhearts: 'I Love Rock And Roll' (The Arrows)
A great taste in cover songs has always been a trademark for Joan Jett, who has recorded everything from Lesley Gore's "You Don't Own Me" to Eddie Cochran's "Summertime Blues" and The Rolling Stones' "Let It Bleed". Here she took a minor U.K. hit by The Arrows that most of her fans hadn't heard, and turned it into her lifelong manifesto.
6: Elvis Presley: 'Tomorrow Is A Long Time' (Bob Dylan)
Just when nobody was looking, Elvis snuck two triumphs on the otherwise forgettable soundtrack album for the 1966 film Spinout. First, The Coasters' rollicking "Down In The Alley", and then this Bob Dylan cover, performed with great tenderness. What if post-army Elvis had stuck to covering songs worthy of his talents? For five minutes, we had the answer.
5: Run-DMC: 'Walk This Way' (Aerosmith)
"Walk This Way" is one of the most groundbreaking party records ever. With the first major rap cover of an arena-rock standard (with Aerosmith's Steven Tyler making a cameo, and the unforgettable use Joe Perry's iconic guitar riff, Run-DMC brought those two camps together, just as radio and MTV were trying to get segregated.
4: The Mamas And The Papas: 'Dedicated To The One I Love' (The Shirelles)
We're willing to nominate this cover for the most gorgeous harmonies ever on a pop single, turning an already-fine Shirelles hit into the very essence of romance. When The Mamas And The Papas deliver that line "… And it's something that everybody needs," it still brings shivers…
3: Harry Nilsson: 'Without You' (Badfinger)
… On the other hand, Harry Nilsson's cover stands as one of pop's greatest solo vocal performances, wringing every bit of passion from the 1970 Badfinger tune. It's ironic that master songwriter Nilsson had his two biggest hits (this and "Everybody's Talkin'") with cover versions. And for those who came of age during the 90s diva heyday, Mariah Carey's take didn't do too shabby on the charts either.
2: Elvis Costello: '(What's So Funny 'Bout) Peace, Love And Understanding' (Nick Lowe)
Adding a few shots of righteous anger to this song (originally a country-rock tune by Nick Lowe with Brinsley Schwarz) proved the perfect tonic. In Elvis Costello's hands (and Lowe's again, since he produced it) it became a song for the ages.
1: Stevie Wonder: 'We Can Work It Out' (The Beatles)
Motown was never shy about covering The Beatles; Berry Gordy already had The Supremes making an album called A Bit Of Liverpool a few months after the group spearheaded the British Invasion. Stevie Wonder's cover, however, was the first to give the original a run for its money. When he recorded it in 1970, The Beatles' hit was five years old, and Stevie was just coming off back-to-back masterpiece singles in "Signed, Sealed, Delivered (I'm Yours)" and "Heaven Help Us All." So he had no reason to cover the Beatles unless he could make it something special – which he does by turning it funky, giving a classic vocal performance and changing the mood of the song. The first thing that grabs you in the intro is the then-novel sound of the clavinet, which Wonder would later use to spectacular effect on "Superstition." Most of all, he gives the song an optimism it had lacked before. While Paul McCartney's original vocal had a pleading tone, Stevie's effectively says, "Don't worry, we got this."
Looking for more? Discover the best Beatles covers with 20 essential versions of Fab Four classics.