The Best Albums Of 1992: 72 Records Worth Your Time
From hip-hop to grunge (and beyond), there's something for everyone in this list.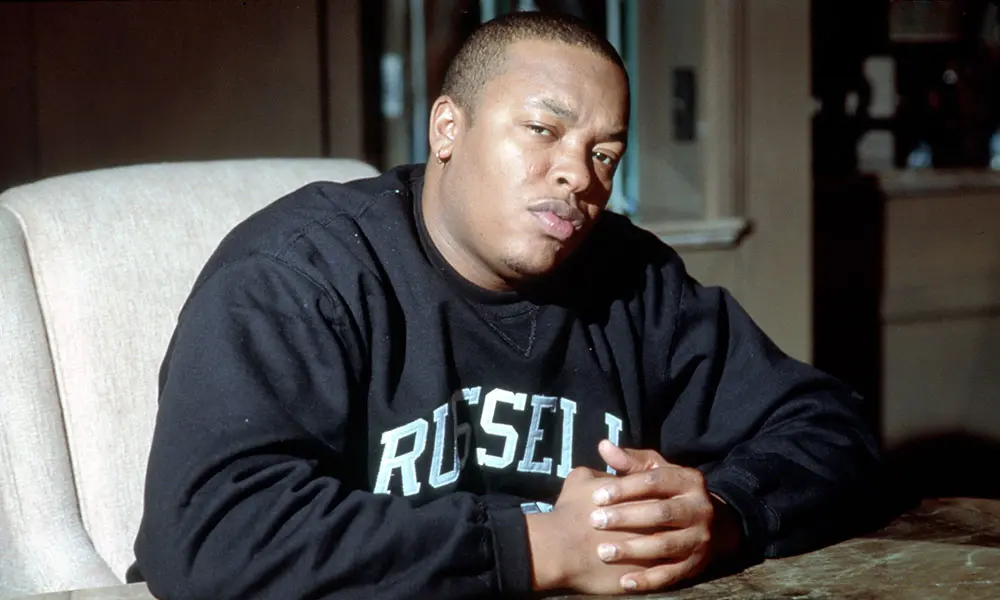 Many agree that 1991 was one of the best years for albums ever, so what about 1992? Well, grunge's impact continued to reverberate with the soundtrack to Singles and a great full-length from Alice in Chains. Rage Against The Machine, PJ Harvey, and Tori Amos arrived on the scene with excellent debut albums. But 1992, in terms of albums, perhaps belonged to hip-hop. Dr. Dre. Eric B. & Rakim. Beastie Boys. Pharcyde. It was a banner year for the genre, with records that all sounded completely different. Whatever your genre of choice, 1992 has something for just about anyone. Dig in and enjoy our picks for the best albums of the year.
Can't get enough 90s music? Listen to our 90s Music playlist here.
72: Social Distortion – Somewhere Between Heaven And Hell
Smart lyrics meet dynamic punk songs on Social Distortion's Between Heaven And Hell. The songs are well crafted enough to immediately stick in the mind while the lyrics are clever and thought-provoking.
71: Darkthrone – A Blaze in the Northern Sky
Darkthrone's A Blaze in the Northern Sky is all fuzzed-out guitars, goblin-esque vocals, and pounding drums. The result is a brutal and awe-inspiring listening experience.
70: Pat Metheny – Secret Story
Secret Story is cool, effortless, and worldly. Veteran guitarist Pat Metheny incorporates sounds from around the world into his own chill, contemporary jazz sound.
69: Reba McEntire – It's Your Call
Gorgeous, heartfelt songs like "Baby's Gone Blues" and "The Heart Won't Lie" remind listeners that country legend Reba McEntire is a top-tier vocalist.
68: Unrest – Imperial F.F.R.R.
One of the great indie albums from 1992, Imperial F.F.R.R.'s undisputed highlight is "Suki," a shimmering bit of smart guitar pop.
67: Rollins Band – End Of Silence
Furious hardcore played with the technical precision of jazz, Rollins Band's End Of Silence pulls no punches and takes no prisoners.
66: Shirley Horn – Here's to Life
Backed by sweeping, orchestral arrangements, and a tight band, Shirley Horn's Here's to Life is an elegant outing for the celebrated, veteran singer.
65: Soul Asylum – Grave Dancers Union
"Runaway Train" is the outsized highlight of this 1992 Soul Asylum album, but there are plenty of other well-crafted tunes on Grave Dancers Union worth exploring.
64: TLC – Ooooooohhh… On the TLC Tip
Armed with excellent singles like "Ain't 2 Proud 2 Beg," "What About Your Friends," and "Baby-Baby-Baby," TLC's debut album set the stage for a major breakthrough.
63: Nick Cave – Henry's Dream
Fiery and foreboding, Nick Cave's Henry's Dream doesn't wallow in the sadness that comes with loss. It uses darkness to build its own gospel of salvation and redemption.
62: Billy Ray Cyrus – Some Gave All
In 1992, Billy Ray Cyrus gave us the inescapable pop-country earworm "Achy Breaky Heart." That year, he also released Some Gave All, an album full of well-executed pop-country tunes.
Billy Ray Cyrus - Achy Breaky Heart (Official Music Video)
61: Black Sabbath – Dehumanizer
Black Sabbath's 1992 album Dehumanizer is brutal and dystopian. The album's heavy riffs and impassioned social commentary prove that veteran metalheads were still as heavy as the hordes of bands that they influenced.
60: Gin Blossoms – New Miserable Experience
Come for the luminous smash hit "Hey Jealousy" and stay for a full deck of rocking power-pop gems.
59: Iron Maiden – Fear Of The Dark
Iron Maiden's Fear Of The Dark is packed to the gills with grandiosity, heavy riffs, and an air of dark mysticism.
58: Lyle Lovett – Joshua Judges Ruth
In a soulful meeting of gospel, country, folk, and the blues, Joshua Judges Ruth devotes time and space to deep introspection and spirited, down-home fun.
57: Redman – Whut? The Album
Quirky, funny, and outrageously threatening, Redman came right out the gate with all of the makings of rap's next great personality. His debut doesn't disappoint with its dusty production and Reggie Noble's outlandish presence on the mic.
56: Suzanne Vega – 99.9 F°
Utilizing electronic sounds on a much larger scale than ever before, Suzanne Vega's 99.9 F° was one of her finest moments.
55: Various Artists – Artificial Intelligence
A distinct statement of purpose, Warp Records' Artificial Intelligence compilation showcased a variety of electronic music producers just as interested in the living room as the dance floor.
54: Neneh Cherry – Homebrew
With guest appearances from Gang Starr and Michael Stipe, Neneh Cherry's Homebrew is an eclectic affair. Cherry rocks over heavy, sample-based beats that give her the space to move between singing and rapping effortlessly.
53: Mr. Fingers – Introduction
With Introduction, pioneering DJ/Producer Larry Heard (aka Mr. Fingers) reminds us of electronic music's jazz and soul roots.
52: Joe Henderson – Lush Life: The Music of Billy Strayhorn
Veteran saxophonist Joe Henderson pays brilliant tribute to the complex and enriching work of the man that Duke Ellington once referred to as "my right arm, my left arm" and "all the eyes in the back of my head."
51: Stone Temple Pilots – Core
Stone Temple Pilots became one of the most successful 90s rock bands via Scott Weiland's aggressive yet tuneful vocals and muscular riffs galore.
50: The Jayhawks – Hollywood Town Hall
Among The Jayhawks' finest albums, Hollywood Town Hall showcases their uniquely winsome alternative country.
49: Sugar – Copper Blue
Was there life after Hüsker Dü? The affirmative answer for Bob Mould came in the form of Sugar's Copper Blue, a critically lauded 1992 album.
48: Randy Weston – The Spirits of Our Ancestors
By 1992, Randy Weston had been making waves as an innovative jazz pianist for nearly 40 years. Throughout much of that time, he used his music to illuminate the connections between jazz and traditional African music. The Spirits Of Our Ancestors continues in this practice, even making space to incorporate Arabic sounds with the beautiful composition "La Elaha-Ella Allah/Morad Allah."
47: Prince – The Love Symbol Album
Bright, joyous, and funky, Prince's The Love Symbol Album has moments that are as celebratory and forward-thinking as anything made during his classic 80s period. "Love 2 the 9's" is an ecstatic bit of jazz-funk while the stripped-down masterpiece "Sexy M.F." is a favorite of Prince devotees.
46: The Lemonheads – It's A Shame About Ray
Evan Dando's knack for songwriting is on full display on this breakthrough 1992 album for The Lemonheads. While the title track is an obvious highlight, subsequent re-releases featuring their cover of "Mrs. Robinson" make it the obvious entry into the group's catalogue.
45: En Vogue – Funky Divas
With its heavy, hip-hop-infused beats and the group's glorious vocal harmonies, Funky Divas captured the hip-hop soul sound of the early 90s perfectly.
44: Sonic Youth – Dirty
With the follow-up to their major-label debut Goo, Sonic Youth pushed their experimental sound further into the mainstream. The songs "Sugar Kane" and "100%" in particular are bizarre, yet catchy, takes on conventional rock.
43: Dream Theater – Images & Words
Mixing up elements of prog rock, jazz, and classical music with metal, Dream Theater's Images & Words has soft, elegant bits that coexist well with the band's dizzying virtuosity and heavy riffs.
42: Blind Melon – Blind Melon
Groovy, and delightfully melancholy, Blind Melon's debut swings between lighter and darker emotions. "No Rain" is the main attraction here but "Change," "I Wonder," and "Dear Ol' Dad" are just as inspired.
41: Body Count – Body Count
Ice-T fronted this controversial band, whose single "Cop Killer" became such a flashpoint that it was eventually removed from the album. What remains is a fascinating early 90s record whose messages feel frustratingly relevant decades later.
40: Seo Taiji And Boys – Seo Taiji and Boys
The debut album from South Korean pop pioneers Seo Taiji And Boys is bursting with energy. Mixing wailing vocal divas with uptempo beats, the group throws down a chaotic mixture of pop, hip hop, and electronic dance music.
39: Ice Cube – The Predator
From the hardcore dancehall of "Wicked" to his harrowing detailing of the LA Riots ("We Had To Tear This Mothafucka Up"), The Predator is Ice Cube at his most rough and rugged.
Ice Cube - Wicked (Official Music Video)
38: Iris Dement – Infamous Angel
A heart-wrenching statement, Infamous Angel is built upon a foundation of beautiful musical arrangements and Iris Dement's warm voice and insightful lyrics.
37: Various Artists – Singles [Original Motion Picture Soundtrack]
Some great movie soundtracks capture an aesthetic perfectly. Singles captured a music aesthetic by featuring many of the grunge bands that populated the Seattle scene depicted in the film.
36: The Disposable Heroes of Hiphoprisy – Hypocrisy Is the Greatest Luxury
In 1992, The Disposable Heroes of Hiphoprisy's hard-edged sound felt like the logical next step of Public Enemy's noisy sound palette. Today, they simply sound like few others.
35: Lucinda Williams – Sweet Old World
At its very best, country music uses detailed storytelling to paint an emotional picture of the intricacies of love and loss. Throughout Sweet Old World, Lucinda Williams displays it through a balance of tender songs like "Little Angel, Little Brother" and uptempo cuts like "Lines Around Your Eyes."
34: White Zombie – La Sexorcisto: Devil Music Volume 1
La Sexorcisto: Devil Music Volume 1 is arguably the moment that White Zombie first found their mature sound: A grooving, psychedelic heavy metal propelled by Rob Zombie's grindhouse aesthetic.
White Zombie - Thunder Kiss '65
33: Megadeth – Countdown To Extinction
Megadeth continued their run of excellent metal albums with Countdown to Extinction, which featured the hit "Symphony of Destruction."
32: Sublime – 40 Oz. to Freedom
Most would only come to realize the genius of Sublime after the release of their final studio album, but 40 Oz. to Freedom proves that they were on to something special long before then.
31: Tom Waits – Bone Machine
A comeback album of sorts, 1992's Bone Machine was one of the most critically celebrated albums of the year. It also won the Grammy for Best Alternative Music Album.
Tom Waits - "Goin' Out West"
30: Kyuss – Blues For The Red Sun
Reaching back into metal's roots in the blues, Kyuss' sophomore album Blues For The Red Sun is much more raw and direct than most of the metal that came out in the early 90s. As a result, the album doesn't sound like it's aged a day.
29: Annie Lennox – Diva
Diva is a masterful work of contemporary soul from Eurythmics lead singer, Annie Lennox. "Why", "Little Bird" and "Walking on Broken Glass" are the most inspired moments on a magnificent album.
28: Los Lobos – Kiko
With its daring and effortless combination of rock, blues, jazz, soul, and traditional Mexican music, Los Lobos' 1992 album Kiko is a feast of eclectic sounds. Los Lobos doesn't just play around with these wide-ranging styles, they inject them into rich, outstanding songs like "When The Circus Comes" and "Kiko And the Lavender Moon."
27: Tori Amos – Little Earthquakes
Little Earthquakes announced the arrival of a major new songwriting talent. It was Tori Amos' debut album, and features her evergreen "Winter."
26: Arrested Development – 3 Years, 5 Months and 2 Days in the Life of…
Arrested Development's 3 Years, 5 Months and 2 Days in the Life of… was one of the most exciting and successful debut rap albums of the 90s. The album's big hits were "Tennessee," "Mr. Wendal," and "People Everyday," but songs like "Revolution" and "Washed Away" are well worth celebrating as well.
People Everyday (Metamorphosis Mix)
25: Faith No More – Angel Dust
With plenty of attitude and humor, Faith No More's hip-hop and funk-tinged metal shines throughout Angel Dust.
24: Garth Brooks – The Chase
With evocative lyrics that touch on everything from love and loss to broad social issues, Garth Brooks' The Chase is contemporary country music that is rooted in the genre's history and traditions.
23: The Prodigy – Experience
A breakneck album of breakbeats, The Prodigy entered into the mainstream consciousness with an Experience that sounded like little else.
22: Pantera – A Vulgar Display of Power
A Vulgar Display of Power is a screaming ball of rage and aggression. The riffs and complex instrumental sections not only beat you down with raw power and brutality, they swiftly change directions, allowing the sonic violence to attack you at all angles.
21: The Orb – U.F.Orb
A surprise No. 1 album for just about everyone involved, The Orb's U.F.Orb signaled that electronic music was a genre that could thrive in the album format.
20: Various Artists – The Bodyguard [Original Motion Picture Soundtrack]
Whitney Houston's iconic version of "I Will Always Love You" is the centerpiece to the soundtrack to The Bodyguard, but there are plenty of other gems to be mined from its exceptional tracklist.
19: Pete Rock & CL Smooth – Mecca And The Soul Brother
With CL Smooth's stream of consciousness lyrics and Pete Rock's complex, layered productions, Mecca And The Soul Brother is a high artistic feat. "The Basement," "Return Of the Mecca," and "Straighten It Out," are all bangers while "T.R.O.Y" is on the shortlist for the greatest rap song ever created.
18: George Strait – Pure Country
Pure Country is a reminder why George Strait is one of the genre's great, most celebrated voices. In the great country tradition, songs like "When Did You Stop Loving Me?" and "Thoughts Of A Fool" are heartbreaking odes to love and loss.
17: Neil Young – Harvest Moon
Digging deep into the heart of American folk music and country, Neil Young's Harvest Moon is a gorgeous, stripped-down album from 1992. The title track is a romantic, lovestruck masterpiece that remains one of the finest moments in Young's career.
16: The Black Crowes – The Southern Harmony and Musical Companion
A classic of Southern rock, The Black Crowes saw great commercial success with their 1992 album, The Southern Harmony and Musical Companion.
The Black Crowes - Remedy
15: Eric Clapton – Unplugged
One of the world's most celebrated electric guitarists shows off his acoustic chops, digging deep into the country blues and folk traditions that inspired him.
14: The Pharcyde – Bizarre Ride II The Pharcyde
Featuring the iconic "Passin' Me By," Bizarre Ride II The Pharcyde is an early 90s hip-hop classic that showcased just how varied the genre would become.
13: Sade – Love Deluxe
With its cool mixture of jazz and R&B, Love Deluxe is one of Sade's finest moments. The 1992 album feels like a cool breeze but it is also soulful and full of substance.
12: Mary J. Blige – What's the 411?
Today, hip hop and R&B enjoy a cozy, mutually dependent relationship. Mary J. Blige's striking debut What's the 411? did more to pull the two genres together than any album of the 90s. "Real Love," "Love No Limit," "Reminisce," and more helped establish a completely unique sound that is still referenced today.
11: k.d. lang – Ingénue
Gifted with one of the richest and evocative voices of her time, k.d. lang's Ingénue is an ode to the world-stopping power of love. Elegantly written and arranged, each song oozes with warmth and longing.
10: Gang Starr – Daily Operation
With heavy drum breaks and tastefully flipped samples, Gang Starr's 1992 album Daily Operation is one of the most impressive rap records of the early 90s. Whether it's the hard-hitting single "Take It Personal," the dark and orchestral "Soliloquy Of Chaos," or the ever-shifting suite "I'm The Man," Daily Operation is as hardcore as it is complex.
Gang Starr - Take It Personal
09: Aphex Twin – Selected Ambient Works 85–92
For Selected Ambient Works 85–92 Richard D. James combines blissful ambient sounds with the electronic rhythms of house, techno, and hip hop. An enchanting experience throughout, songs like"Pulswidth" and "We Are The Music Makers" shine with the euphoric spirit of 80s rave culture.
08: Pavement – Slanted and Enchanted
Full of noisy, abstract songs with a sweet, melodic center, Slanted and Enchanted is the quintessential 90s indie rock album. "Summer Babe" and "Trigger Cut" were the college radio hits, but the entire album has an unmissable charm.
07: Beastie Boys – Check Your Head
Check Your Head found the Beastie Boys maintaining their signature Treacherous 3-inspired, old-school rap style while digging deeper into other aspects of their musical personalities. Ranging from funky breakbeats ("Pow") to Hardcore punk ("Time For Livin'") and spacey jazz-fusion ("Namaste"), Check Your Head is not eclecticism for the sake of it though. You get the sense that each sonic twist and turn is the result of genuine enthusiasm.
06: Alice In Chains – Dirt
Jerry Cantrell, Layne Staley, and the rest of the crew are in fine form on Dirt, one of the great grunge albums of the early 90s.
05: PJ Harvey – Dry
From the first lines of the opening track "Oh My Lover," the intensity of the music and the emotional clarity of the lyrics found on PJ Harvey's debut album are evident. With songs like "Dress," "Victory," and "Happy And Bleeding," Dry's rawness is matched by its poetic flair.
04: Eric B. & Rakim – Don't Sweat the Technique
Rakim is, without question, one of best lyricists to ever touch the mic. On Don't Sweat the Technique, he proves that he can flex this skill by recounting the horrific experiences of veterans ("Casualties Of War") or seducing a lover ("What's On Your Mind"). Toward the end of the album, we're hit with "Know The Ledge" and "Don't Sweat the Technique," a deadly one-two combo of songs that is without peer.
03: Rage Against the Machine – Rage Against the Machine
Brutal and exhilarating, Rage Against The Machine brought heavy beats, monster riffs, and revolutionary politics into every home in America.
02: R.E.M. – Automatic for the People
Haunting, and spiritual, R.E.M.'s Automatic for the People is an outright classic. With moments that swing from joyous ecstasy to deep melancholy, the 1992 album is an emotional wrecking ball in all the best ways.
R.E.M. - Man On The Moon (Official Music Video)
01: Dr. Dre – The Chronic
Created in the immediate aftermath of the LA Riots, Dr. Dre's 1992 album, The Chronic captured all of the joy, rage, and cultural specificities of Los Angeles hip hop. Buoyed by key guest appearances by a young Snoop Dogg, the album was a perfect union of competing impulses, songs like "Let Me Ride" and "Nothin' But A "G" Thang" are as menacing lyrically as they are cool and uplifting sonically.
Can't get enough 90s music? Listen to our 90s Music playlist here.