Watch Massive Attack's Powerful Short Film On Climate Change And Live Music
'As a touring band, we've always been aware of the damage our industry and its behavior does to the environment.'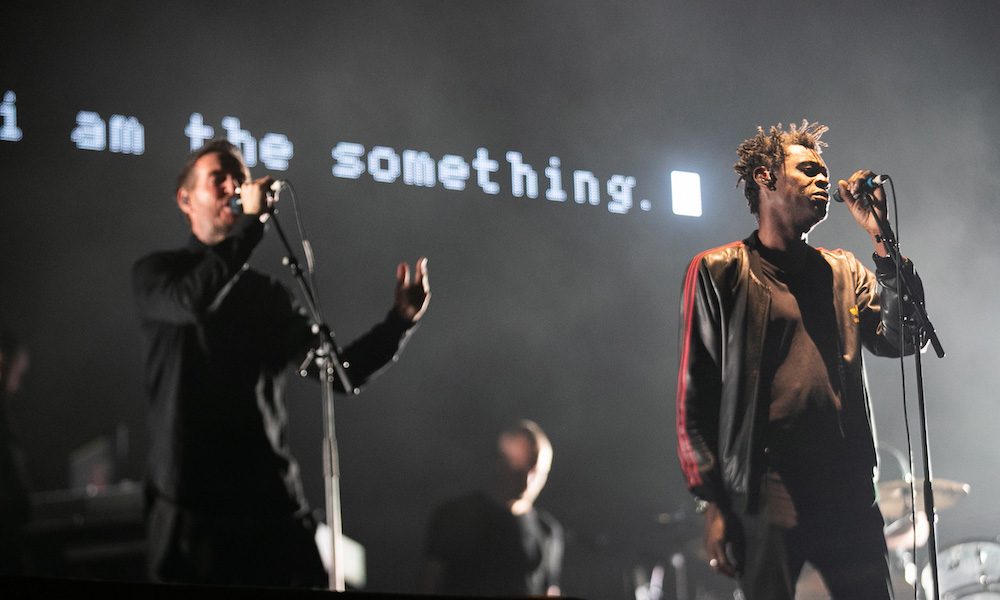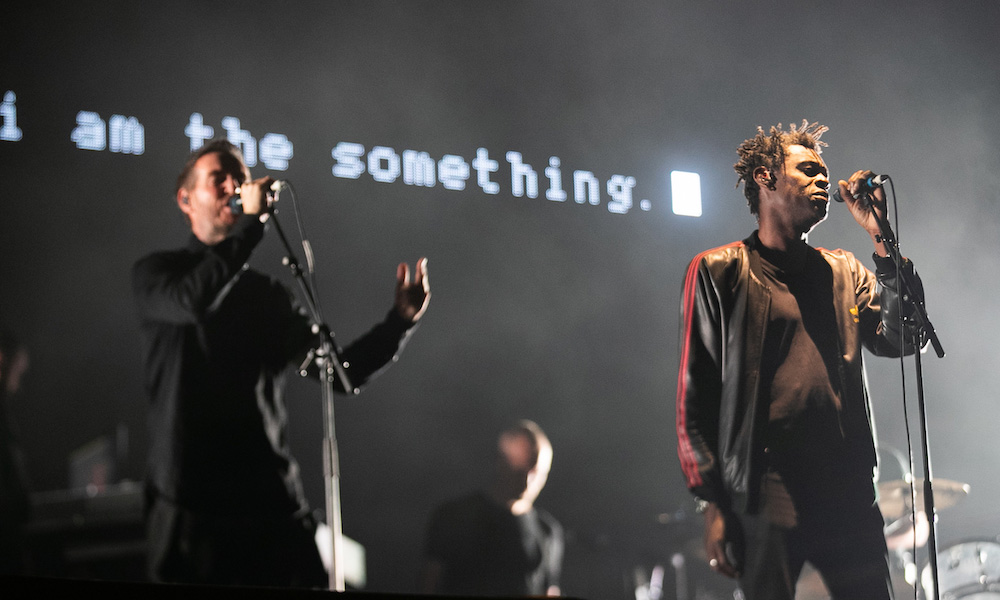 Massive Attack has shared a powerful short film centered around climate change and the live music industry. Directed by Anthony Tombling Jr. for Unit 3 Films and narrated by the group's own Robert "3D" Del Naja, the film was created in collaboration with the Tyndall Centre for Climate Change Research.
"As a touring band, we've always been aware of the damage our industry and its behavior does to the environment. Through the years, we've taken steps to mitigate our carbon footprint, but these steps have always been unilateral," Del Naja says, opening the film. "We contacted the Tyndall Centre for Climate Change last year and planned to work with them on solutions for decarbonization."
Massive Attack X Tyndall Centre for Climate Change Research
Having planned an exemplar show in Liverpool for 2020 to demonstrate more carbon-conscious ways to host live music events, the band, and their collaborators had to put their plans on pause in light of COVID-19 related restrictions and their impact on the touring industry. With the extra time available to consider the issue, collaborator Carly McLachlan from the Tyndall Centre uses her portion of the film to bring awareness to the dangers of normalizing drive-in gigs as an alternative.
"One of the things you've seen through the COVID period so far is how much people miss these kinds of experiences. The innovation that the sector is showing to try to still allow those to still go forward in different ways and connect with people in different ways is really exciting," she says. "But it also has some risks because some of the things that we're talking about doing in order to make gigs COVID-secure would increase their carbon emission if they were locked in as practices going forward."
The film also features contributions from green energy pioneer Dale Vince and Liverpool Director of Culture Claire McColgan.
"For us, the next stage is how we do [events] better," McColgan says. "Not just well, but how we do them better for people, for the environment, and for the next generation."
Earlier this summer, Massive Attack released its new EP, Eutopia, their first since 2016's Ritual Spirit. Inspired by Thomas More's 16th-century book Utopia, the three-track audio-visual release featured Algiers, Saul Williams, and Young Fathers, along with three political speakers: Christiana Figueres, who wrote the UN Paris Climate Agreement; universal basic income theorist Guy Standing; and Gabriel Zucman, the professor behind the "wealth tax" policy in America.
Listen to the Best of Massive Attack on Apple Music and Spotify.