Watch Metro Marrs' New Music Video, 'Sink Or Swim'
'Sink Or Swim' was originally released in November of last year.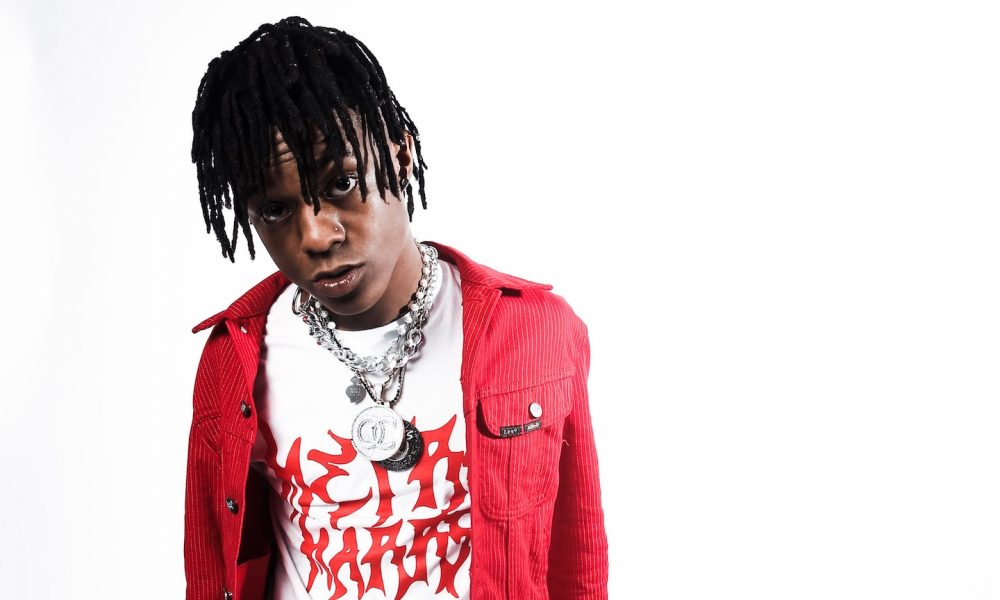 18-year-old Quality Control Music standout Metro Marrs has returned with a video for his pensive track "Sink or Swim," released in November of last year.
While largely known for his trap leaning records, Marrs explores a more alternative sound on this single. It's clear that Marrs isn't waiting for the world to give him the okay on who to be or what to do next. The song track defies any preconceived notion of who you thought the young rapper was. Beginning with a bare melodic pace and picking up momentum with a heavy bass beat, Marrs dives deeper into his internal conflict, confronting himself and the changing world around him.
Metro Marrs - "Sink Or Swim" (Official Video)
The video depicts the usage of partying as a coping mechanism for the complex and confusing experience that is coming of age. Beginning with the morning after a party, crushed beer cans on the table and friends waking up in the bathtub.
We get to enter his world, stumbling into the future, losing track of where we started. The most defining image is simply Marrs laying on the hood of his friend's car, staring up at the sky in the way that all contemplative teens do. Metro uses this track to write about getting older, making decisions about who he wants to be and how he'll get there.
Last year, the Atlanta rapper dropped his debut mixtape Popular Loner, which garnered attention from Complex, XXL, Okayplayer, and earned him a spot on Pigeons & Planes Best New Artists and more. Having already amassed quite a following due to his talent, versatility, and originality, Metro is now focused on expanding his musical horizons heading into the next chapter.
Spending time between New York and Atlanta, Marrs came from a musically inclined family. He grew up in the church and recording studios from the age of five, which laid the foundation for his wide array of musical influences and talent.
With intricate cadences and catchy melodies, Marrs caught the ear of some of the most powerful collectives in music: Since The 80s (J.I.D., EarthGang, NJOMZA), Quality Control Music (Lil Baby, City Girls, Lil Yachty), and Playbook Records (founded by Brandon Banks and Blake German), who came together in a joint partnership to work with Marrs.