Nirvana Shares Previously Unreleased Live Takes Of 'Pennyroyal Tea' And 'Scentless Apprentice'
Both tracks feature on the deluxe 30th anniversary editions of 'In Utero,' due out through Geffn/UMe on October 27.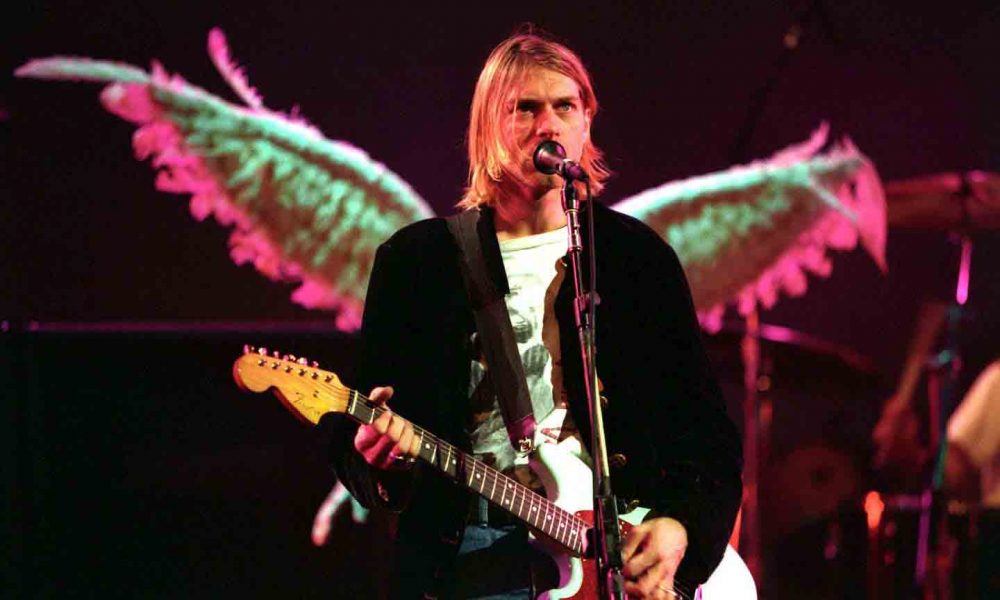 Two new live tracks from Nirvana's unreleased In Utero-era concerts are now available on all digital platforms: "Pennyroyal Tea" (from Los Angeles in 1993) and "Scentless Apprentice" (from Seattle in 1994). You can check both tracks out below.
Both tracks were pulled from the tour supporting In Utero, with these dates marking Nirvana's final shows in Los Angeles and Seattle. Seattle producer and engineer Jack Endino — who helmed the band's 1989 debut Bleach — reconstructed and source-separated these live tracks from stereo soundboard tapes.
Pennyroyal Tea (Live In Los Angeles, Great Western Forum - December 30, 1993)
These ferocious live versions of "Pennyroyal Tea" and "Scentless Apprentice" both feature on Geffen/UMe's new 30th anniversary editions of Nirvana's third and final studio album In Utero with several multi-format reissues, arriving on October 27, 2023. Configurations include a limited-edition 8LP Super Deluxe box set, 5CD Super Deluxe box set, 1 LP + 10" edition, 2CD Deluxe edition, and a Digital Super Deluxe edition.
Additionally, In Utero's original twelve songs, along with five bonus tracks and B-sides, have been newly remastered from the original analog master stereo tapes by Bob Weston at Chicago Mastering Services—who producer Steve Albini as the only other engineer at the original sessions.
Scentless Apprentice (Live In Seattle, Seattle Center Arena - January 7, 1994)
Nirvana recorded In Utero over the course of six days in February 1993 at Pachyderm Studio in Cannon Falls, MN with Albini. Retrospectively, Pitchfork rated it a rare perfect score of "10.0" and wrote, "In Utero is the sort of painful shock that, paradoxically, reinstills the empowering sensation of feeling alive." Upon its arrival back in 1993, David Fricke wrote in Rolling Stone, "In Utero is a lot of things—brilliant, corrosive, enraged and thoughtful, most of them all at once. But more than anything, it's a triumph of the will."
Released as the highly-anticipated follow up to the multi-million-selling Nevermind, In Utero went on to mark Nirvana's first No.1 debut on the Billboard 200 and it has since been certified 6x platinum in the United States.