Peter Gabriel Expands North American Leg Of I/O – The Tour
Tickets for the additional dates go on-sale Friday, March 24 at 10am local time.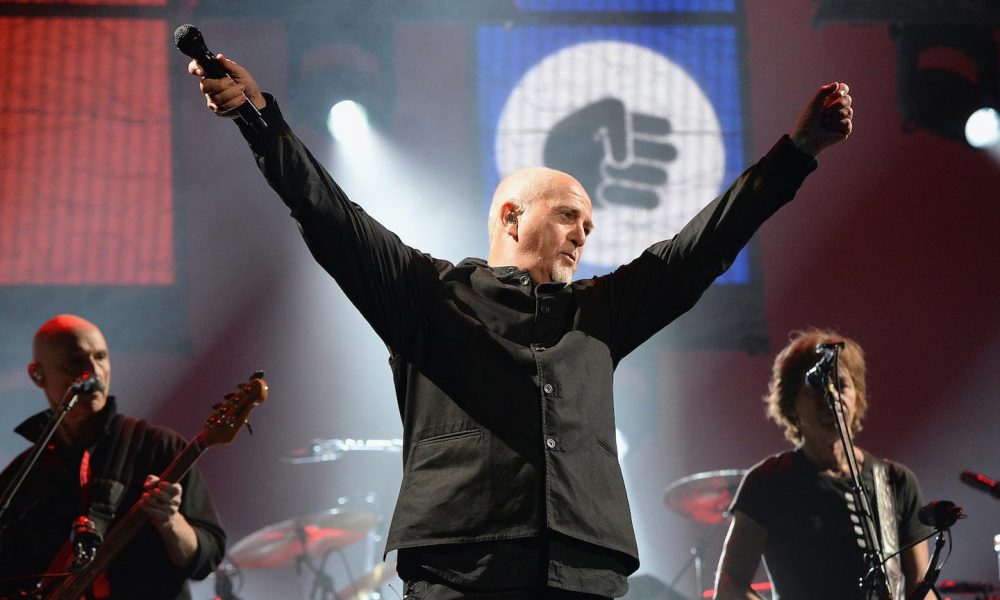 Peter Gabriel has announced thirteen additional cities on his massive North America run of i/o – The Tour. Newly added shows on the Live Nation-produced tour include Washington, Buffalo, Pittsburgh, Columbus, Cleveland, Detroit, Milwaukee, St. Paul, Palm Springs, Denver, Austin, Dallas, and Houston.
Explore the best of Peter Gabriel's discography on vinyl and more.
The new dates join previously announced shows in the following cities: Quebec City, Ottawa, Toronto, Montreal, Boston, Philadelphia, New York, Chicago, Vancouver, Seattle, San Francisco, and Los Angeles. Fans should also stay tuned for future tour date announcements in Washington, Buffalo, Pittsburgh, Columbus, Cleveland, Detroit, Milwaukee, St. Paul, Denver, Austin, Dallas, and Houston.
Peter Gabriel - i/o The Tour (Trailer 2)
The general on-sale for i/o – The Tour's newly added shows will start Friday, March 24 at 10 am local time on LiveNation.com. Fans will have access to a special presale through Peter's Fan Club mailing list, starting Tuesday, March 21. Tickets for all previously announced dates are available now at petergabriel.com.
Citi is the official card of the i/o – The Tour. Citi cardmembers will have access to presale tickets in the U.S. beginning Wednesday, March 22 at 10 am local time until Thursday, March 23 at 6 pm local time through the Citi Entertainment program.
Fans can also purchase VIP Packages, which may include premium tickets, access to the pre-show lounge, limited edition gift items, and more.
i/o – The Tour will see Gabriel playing new material from his forthcoming album i/o, as well as delving into his peerless catalog of music, with hits, fan favorites, and the unexpected. For the shows, Gabriel will be joined by regular band-mates Tony Levin, David Rhodes, and Manu Katché. Additionally, new music from the i/o album is being released on the full moon of each month. The March song release is called "Playing For Time."
Gabriel began the new project of monthly releases in January when he shared "Panopticom." Upon release, Gabriel said: "The first song is based on an idea I have been working on to initiate the creation of an infinitely expandable accessible data globe: The Panopticom. We are beginning to connect a like-minded group of people who might be able to bring this to life, to allow the world to see itself better and understand more of what's really going on."
Visit Peter Gabriel's official website for more information.