Watch Queen at The Movies – Take 2 : Highlander': Episode 32 Of 'The Greatest' Video Series
This week's instalment examines the band's collaboration with director Russell Mulcahy on the 1986 fantasy movie.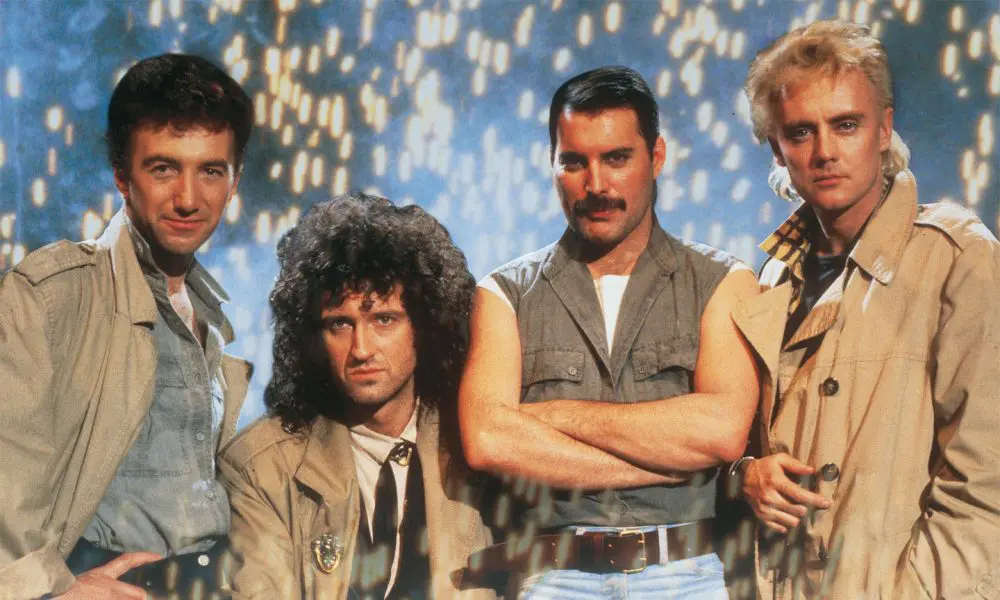 The latest episode in Queen's series 'The Greatest' this week provides a second instalment of 'Queen At The Movies', this time looking at the band's musical contribution to the film Highlander. You can watch it in full below.
Following the success of their first soundtrack album, Flash Gordon, Queen were not short of offers to be involved in other film projects. Nothing captured their imagination until 1986 when director Russell Mulcahy made a tentative approach with his new fantasy movie project, Highlander, to see if the band could be tempted…
Russell Mulcahy: "When it came to doing Highlander, I thought to myself, the film needs not only a big orchestration score, but it needs a big rock score. I had twenty minutes of the film cut together, and I brought them in, and I didn't know how they were going to react. I only wanted them to do one song in the film. They saw the footage and they said 'we'll do five songs'."
Roger Taylor adds: "I don't know what prompted Russell to get in touch with us, but he said 'come down to a screening theater and have a look at this and see what you like.' And we went and we saw the opening scenes and then I think the love scene, in the Highlands, and we thought it was magnificent, visually.
"It was nowhere near finished by then, we just thought 'that's really great, we could do some good stuff on that'. And that inspired Brian to write Who Wants To Live Forever, and then I wrote "A Kind Of Magic" off that, nicking the line from the film. And that was quite a nice experience."
Brian May: "It depends how well you know the Highlander film, but it's a film about a man who becomes conscious that he's immortal, and he's reluctant to accept the fact. He's told that if he falls in love he's in for big trouble, but of course he falls in love anyway and the girl that he falls in love with eventually grows old and dies in his arms.
"That kind of opened up a floodgate in me, I was dealing with various tragedies in my own life, the death of my father, the death of the marriage etcetera, etcetera, so I could immediately hear this "Who Wants To Live Forever" song in my head. It was almost complete in the car going home, I remember singing it to my manager as he drove me home and he was pretty surprised. He said, 'where did that come from?' and I said 'I don't even know where it came from, but I can just hear it in my head'."
Unlike Flash, Queen decided not to release a soundtrack album, but instead paired their six tracks which appeared in Highlander with other songs, such as "One Vision", "Friends Will Be Friends", and "Pain Is So Close To Pleasure" to create a full Queen album, 1986's A Kind Of Magic, their first to be released since their acclaimed Live Aid performance. It was an immediate No.1 album in the UK and gave them hit singles with tracks from the film "A Kind of Magic" and "Who Wants To Live Forever."
Watch every episode of 'The Greatest' on Queen's official YouTube channel.