Brian May And Roger Taylor On Queen's Live Lighting Secrets In Episode 9 Of 'The Greatest Live'
The bandmates explain why lighting is such a vital part of Queen's audio-visual spectaculars.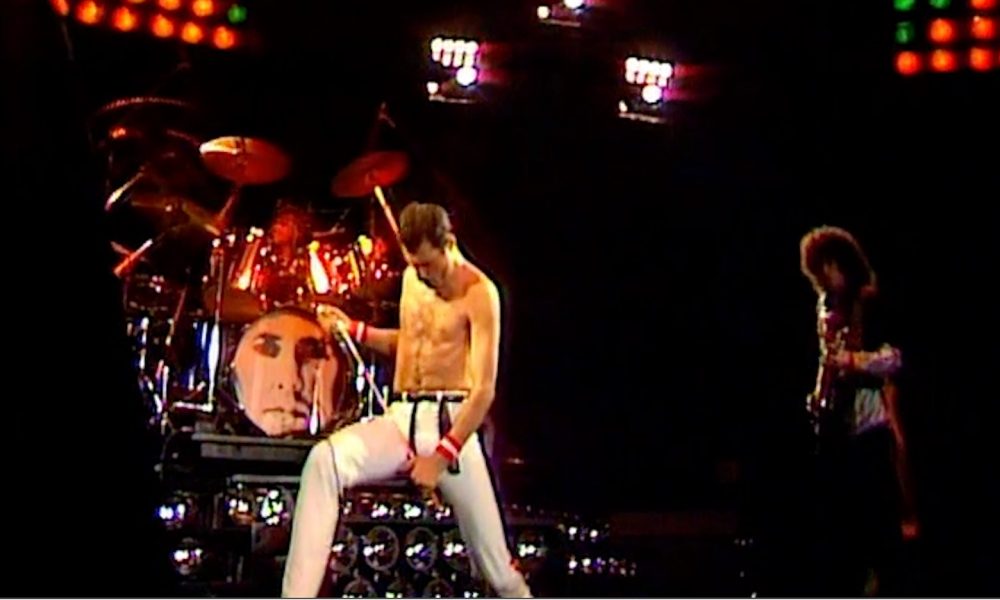 Brian May and Roger Taylor have revealed secrets of the unique lighting at Queen's live shows, and the infamous "pizza oven" rig, in Under The Lights, Episode 9 of the band's The Greatest Live series on YouTube.
Shop the best of Queen's discography on vinyl.
The latest episode demonstrates how, from their very formation in 1970, Queen vowed that their live shows would dazzle all the senses. In the exclusive new interview, May and Taylor explain why lighting is such a vital part of the band's audio-visual spectaculars, and talk about their own favorite moments under the lights.
Queen The Greatest Live: Under The Lights (Episode 9)
"For that two-and-a-half hours that we're on stage," says May, "we are in complete control of the environment – that means the sound, the lights, the temperature, everything. We've always thought the lights are not just objects to illuminate, they're objects in themselves and they're part of the environment. And that's a kind of rock'n'roll thing, I think. I think we imbibed that from seeing stuff that we enjoyed when we were kids."
Taylor reminisces about the live circuit in which Queen emerged, which allowed them to witness the evolution of rock show lighting at first hand. They took inspiration from pioneers such as Pink Floyd and resolved to push the envelope still further. "There were so many acts going around that had hundreds of lights, all different colours, and it just made white," he says. "So we had this idea of just having red, green and white. And it was very effective."
Queen's productions grew more ever more ambitious in tandem with the scale of the venues they played. Over the past five decades, the band have worked with the lighting sector's most visionary talents and the most cutting-edge technology. By the time of 1982's Hot Space tour, for example, the lighting rig was so heavy that a proposed show at the Royal Albert Hall had to be canceled, for fear that the venue's famous domed ceiling wouldn't support it.
Taylor recalls one particular trailblazing lighting rig nicknamed "The Crown," which could be raised and lowered during the show – something that had never been done in a rock concert – and the suspended lighting banks that became known as "Bic razors," much copied by other bands since. But, as he says, less can be more: "Sometimes the most effective light is one single powerful spotlight, to focus the entire arena on that performer."
Cooking in the 'pizza oven'
May talks about the dynamic lighting pods that responded to his guitar solos, and the aforementioned "pizza oven" rig, whose tungsten bulbs made concerts a physical ordeal for the band. "In those days, they were hot, they were incandescent, all of them, they were all tungsten," he remembers. "And when it came down, it was pretty much like a pizza oven. And Rog used to get frightened. There was smoke coming off his stool when he went off for the encore. I don't quite how we survived that!
"We also had a different set up where we had lights in pods, and in each pod there was a man running it and operating it so you could actually interact with these pods," he continues. "And there's some footage of me doing the guitar solo and playing to the pod and sort of moving it. It would sort of interact with me and talk to me when I'm playing. That was a lot of fun. Michael Jackson saw that and said, 'I want that.' And he did."
Watch every episode of Queen's 'The Greatest Live' series on the band's official YouTube channel.