Shania Twain Shares 'Come On Over' Clips As 'Queen Of Me' Tour Continues
The new clips include several of the hits from the album of the same name, and others from 'The Woman In Me.'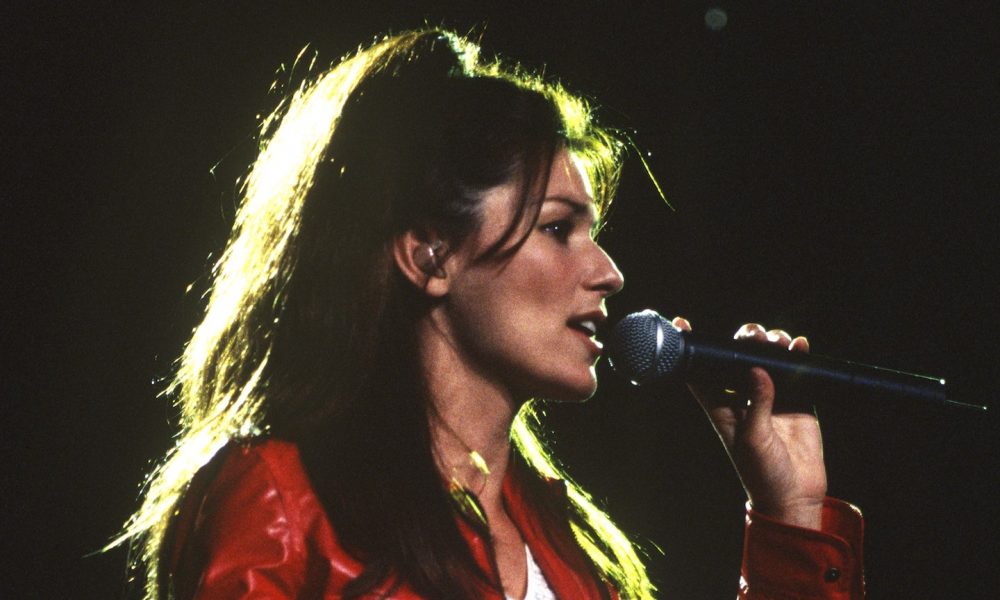 Performances by Shania Twain from a 1998 concert in Dallas have been remastered in High Definition and are now available on the Canadian superstar's official YouTube channel.
Shop the best of Shania Twain's discography on vinyl and more.
The show took place on September 12 that year at the city's Reunion Arena as part of Twain's Come On Over tour, in celebration of her album of the same name, released the previous November. The new clips include several of the many hits from the album, which itself has gone on to double Diamond status in the US for 20 million shipments, and has estimated sales worldwide of some 40 million.
Shania Twain - Man! I Feel Like A Woman! (Live In Dallas / 1998) (Official Music Video)
The singles on view from the show are "Man! I Feel Like A Woman," Honey I'm Home," and "From This Moment On," and fans can also watch performances of favorites from the preceding The Woman In Me album, namely "(If You're Not in It for Love) I'm Outta Here!," "You Win My Love," and a reprise of "Any Man Of Mine."
Twain's current Queen Of Me tour, which launched in April in support of her album of that title, played two nights over the weekend at London's O2 Arena. Shaun Curran's review for The i newspaper noted: "She emerged from the middle of the seated crowd via a wheeled box to sing poppy new track 'Waking Up Dreaming' gliding along the floor like a cowgirl monarch, singing into people's phones as they took videos."
Shania Twain - You Win My Love (Live In Dallas / 1998) (Official Music Video)
For the encore, he added, "a re-energised Twain strutted through 'That Don't Impress Me Much,' all knowing glances, before the unmistakable guitar lick to 'Man! I Feel Like A Woman' struck up. 'Let's go girls,' she screamed; the crowd needed no second invitation."
Katie Hawthorne's review in The Guardian of Twain's show last Friday (15) at Glasgow's OVO Hydro Arena described it as "two full hours stacked with hits, zany cowboys and aliens staging, and towering self-confidence." The star told the Scottish crowd: "I've never had so much fun on stage. I wish I'd learned to do this so many years earlier."
Buy or stream Queen Of Me.