Shania Twain Announces Final Dates For 'Let's Go!' Vegas Residency
The new dates kick off on June 3.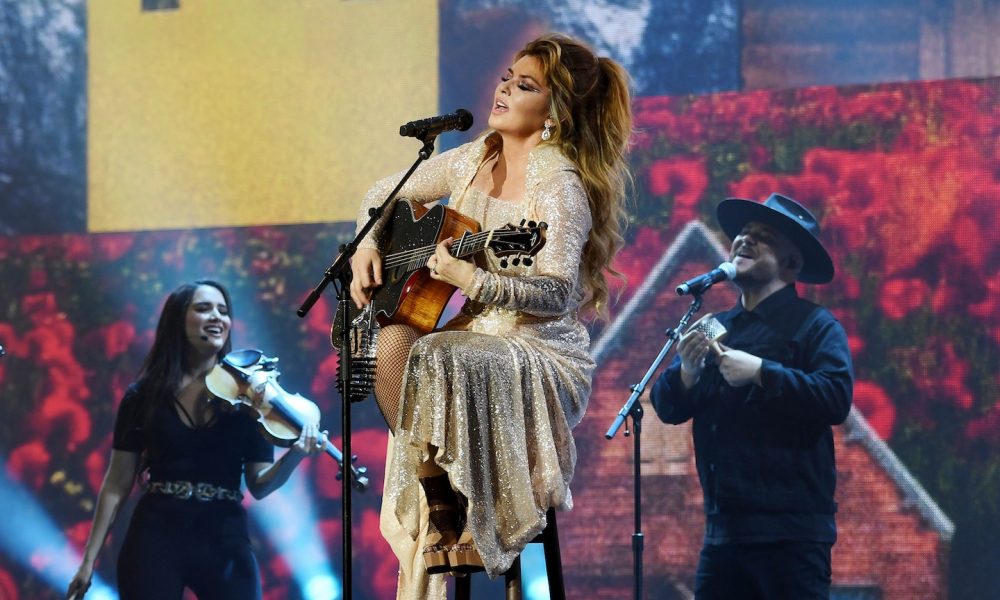 Shania Twain will be wrapping up her Let's Go! The Las Vegas Residency in the summer of 2022. She just announced 16 final show dates, ending the residency with a number of performances in June, August, and September.
Show dates include: June 3, 4, 8, 10, 11, 15, 17 and 18; August 26, 27 and 31; and September 2, 3, 7, 9 and 10. Tickets will go on sale beginning this Friday (Dec. 17) at 10AM PST, but Twain's fanclub members will have access to a special pre-sale beginning Tuesday (Dec. 14), and there's also a pre-sale for Citi card-members happening the same day.
Twain began the run in December 2019. After beginning the first run of dates, the singer extended her residency in February 2020, but had to postpone those shows soon after due to the onset of the COVID-19 pandemic.
Later, as the live music industry began to resume, Twain returned to the Zappos Theater at Planet Hollywood Resort & Casino for more Let's Go! gigs.
Earlier this year, Twain shared a clip on her YouTube channel about the making of her music video for the Canadian superstar's 1995 smash "Any Man Of Mine."
The song became Twain's first No.1 hit on Billboard's Hot Country Songs, topping that survey for two weeks in July and becoming the chart's second-biggest hit of the entire year. It featured on her breakthrough album The Woman In Me, and is now available as part of The Woman In Me: Diamond Edition, released in October of 2020 in recognition of the album's 25th anniversary.
The new Behind The Video clip follows the appearance late last year of a new, ten-minute retrospective documentary film about the making of the entire album, a record that went on to sell 12 million copies worldwide.
In the film, Twain reminisces about the making of the "Any Man Of Mine" clip, directed by John Derek. "The very first photos and videos were made by John and Bo Derek, and they were done primarily on their ranch, where they bred horses," she explains. "Lucky me. Norma, Bo's mother, did the make-up for this video, so it was kind of a family affair.
Listen to the best of Shania Twain on Apple Music and Spotify.