Watch Exclusive Steel Panther Ramblin' Man Interview
The raunchy LA glam-metal outfit vowed to bring "make-up, hairspray and bitchin' spandex" to this year's festival.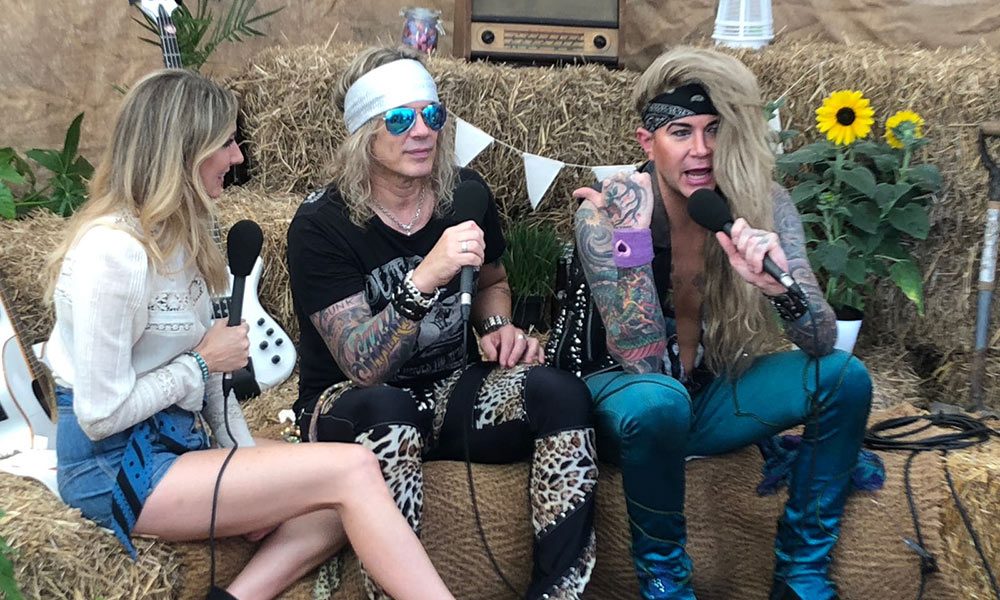 Raunchy glam metal LA outfit Steel Panther vowed to bring "make-up, hairspray and bitchin' spandex" to this year's Ramblin' Man Fair. As good as their word, they produced all that and much more during a rip-roaring Saturday night Planet Rock stage slot. However, before they commenced their pre-gig rituals, vocalist Michael Starr and bassist Lexxi Foxx divulged their guide to festival survival to uDiscover Music's intrepid Kylie Olsson.
"You shouldn't wear a watch or have pockets with anything in them," Starr says when Kylie asks him to reveal the contents of his pockets. "Because when you're rockin', that should be your only focus…not worrying about what time it is or where your keys or your phone are!"
Starting life as Metal Skool, but rebranding themselves in 2007, Steel Panther signed with Republic Records in 2008 and they've enjoyed Billboard chart success with albums including Feel The Steel and 2011's Balls Out. One of the metal's most popular live bands, they're 2018 Ramblin' Man debutantes, but – as they're keen to tell Kylie – they have a cast-iron plan to survive the most taxing of multi-day festivals.
"Stay hydrated," Michael Starr says. "People forget that at festivals that they need to eat and drink lots of water. See, the more water you drink and the better the food you eat, the more alcohol and drugs you can consume – and the more enjoyment you have!"
As this candid uDiscover Music interview reveals, these hedonistic LA rockers know more than a thing or three about partying the night away, but as Michael Starr also reveals here, rock'n'roll wasn't his only option.
"I would probably have been a cardiovascular surgeon [if it wasn't for metal]," he says. "I really love [great] love songs…love songs come from the heart and naturally I just wanna help people and save their hearts!"
Watch the full interview above.
Format:
UK English