Steven Wilson Takes A Walk On The 'Impossible Tightrope' On His New Track
Playing out over ten minutes, the new track features on Wilson's upcoming album 'The Harmony Codex'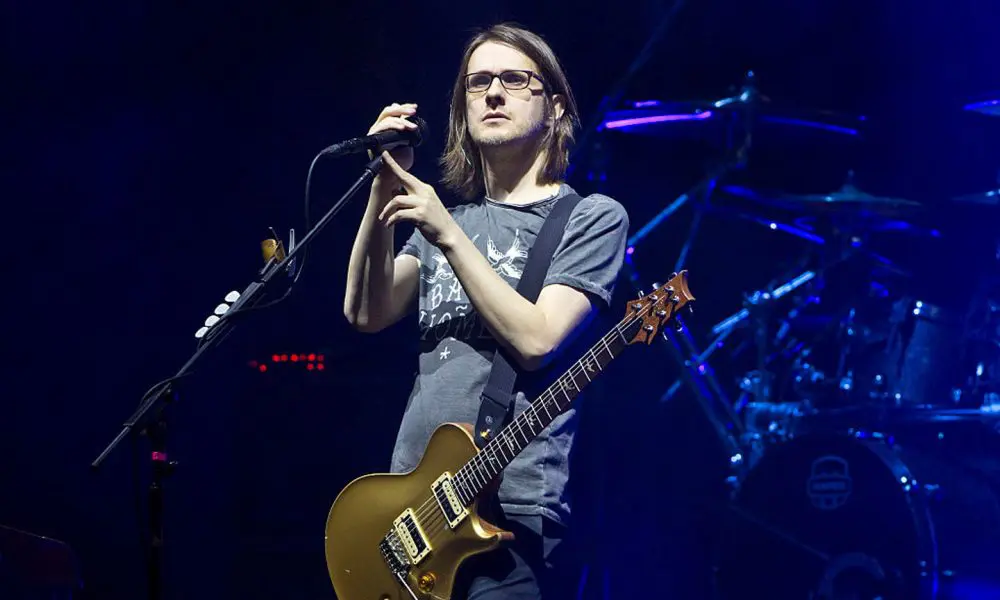 Steven Wilson has shared a second new track from his upcoming album, The Harmony Codex, set for release on September 29. The new track is the ten-minute plus "Impossible Tightrope," which comes with an animated video by Miles Skarin/Crystal Spotlight, which you can check out below.
Steven Wilson said in a statement, "Both the song and the video take you on an immersive and constantly evolving journey. Oh, and see how many times you can spot 'the object' in the video!"
Steven Wilson - Impossible Tightrope
"Impossible Tightrope" features Wilson on vocals, piano, acoustic guitar, bass, strings, Moog Sub 37, ARP 2600, Cobalt 8, electric guitar, harp, Rhodes, Hammond organ, Solina Strings and programming, with Adam Holzman on electric piano (including solo), Nate Wood on drums, Nicko Tsonev on guitar, David Kollar on ambient guitar, Theo Travis on saxophone, Ben Coleman on violin and Lee Harris on psychedelic guitar.
The Harmony Codex will be available as a single disc as well as a limited edition three disc deluxe hardback book-set which features Harmonic Distortion, a 77 minute reimagining of the album featuring alternate versions and remixes by Manic Street Preachers, Roland Orzabal (Tears for Fears), Mikael Åkerfeldt (Opeth), Interpol, Meat Beat Manifesto, Faultline, and Radiophonic Workshop.
The third disc is a deluxe-only version of the BluRay featuring high resolution 96/24 stereo, 5.1 surround, and Dolby Atmos mixes of The Harmony Codex, 2 videos, and exclusive instrumental mixes of the full 65 minute album in high res 96/24 stereo, 5.1 surround and Dolby Atmos. The 100 page Carl Glover designed hardback book and longtime associate features Hajo Mueller's artwork.
The Harmony Codex follows Wilson's sixth solo studio album, 2021's The Future Bites, which debuted at No.4 on the UK's Official Albums Chart amidst worldwide critical applause and later earned two prestigious Grammy Award nominations (for "Best Immersive Audio Album" and "Best Boxed Or Special Limited Edition Package"), marking Wilson's fifth and sixth total career Grammy nods thus far.