Tears For Fears' 'The Hurting' Turns 40 With Half Speed Mastered Vinyl Edition
Renowned artist and mixer Steven Wilson has also created a new Dolby ATMOS mix of the 1983 classic.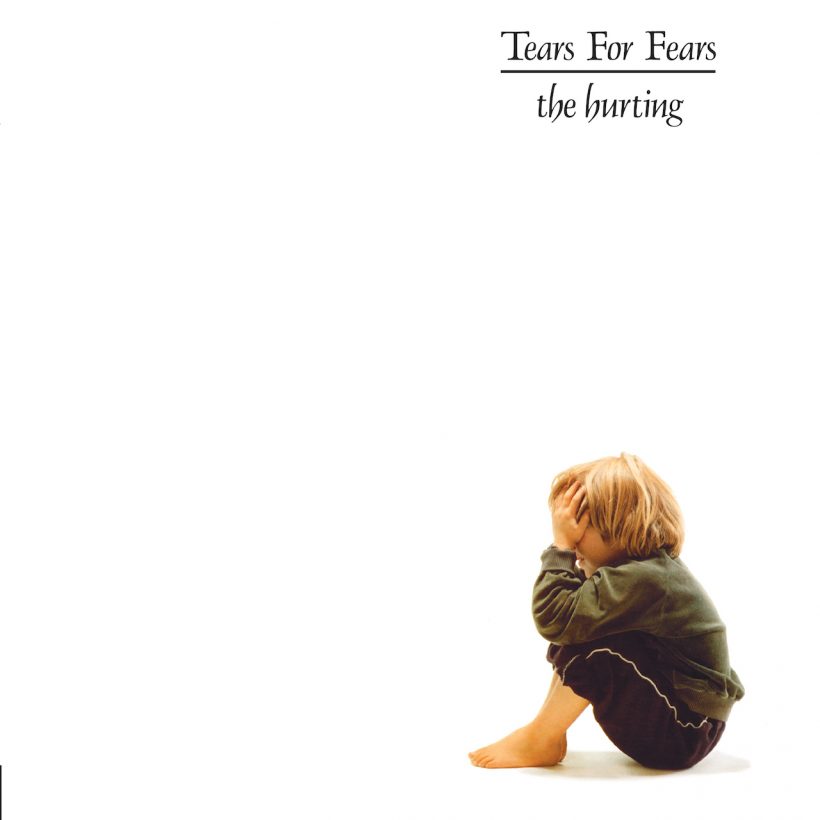 The Hurting, the debut studio album by Tears for Fears, celebrates its 40th anniversary this year. To celebrate, it will be reissued as an Abbey Road Half Speed Mastered vinyl and as a newly created Dolby Atmos mix by renowned artist and mixer, Steven Wilson, on May 12. The Dolby Atmos mix, along with a 5.1 mix, an instrumental mix, the original album master and two previously unheard tracks, will also be released as a limited edition standalone blu-ray disc exclusively via superdeluxedition.com.
Initially released on March 7, 1983, The Hurting featured three classic top-five hit singles: "Mad World," "Change" and "Pale Shelter'." The album peaked at No. 1 on the UK Albums Chart in its second week of release and was certified Gold by the BPI within three weeks, staying in the charts for over a year and reaching Platinum status in early 1985. The album also entered the Top 40 in several countries, including Canada, Germany, and Australia. The Hurting was an incredibly influential album in America, and its influence can be felt in the work of The Weeknd, Nine Inch Nails, Arcade Fire, Smashing Pumpkins, and the massive hit version of "Mad World" by Michael Andrews & Gary Jules from the cult movie Donnie Darko.
The Hurting, written solely by band member Roland Orzabal is a loose concept album focusing on themes of childhood psychological trauma and Arthur Janov's Primal Scream therapy, the theories behind which gave the band their name. Despite its dark subject matter, the album was a huge commercial success and continues to resonate with younger audiences.
Tears For Fears - Mad World (Official Music Video)
Speaking last year, Tears For Fears co-founder Curt Smith remarked, "We only noticed it in the last couple years, when we played Bonnaroo, which is ostensibly a far younger festival. We expected maybe a thousand people if we were lucky, and it was stretched past the tent overhang and went all the way back. I'm looking at the front of the audience and they're all far younger than me and they're all singing all the lyrics to every song from The Hurting. It was shocking to me. When you look at it retrospectively, it makes sense, because the album was written we when we were that age. Those lyrics resonate with a younger audience. But that was when I noticed a shift, when we started playing festivals and noticed there was a younger audience we were gaining in America."
Musically the album was informed by Roland & Curt's shared love of Remain In Light by Talking Heads, David Bowie's Scary Monsters And Super Creeps, David Byrne and Brian Eno's My Life In The Bush Of Ghosts and especially Peter Gabriel's untitled third album aka Melt.
Roland Orzabal said: "It's a very consistent album with its own distinct personality. I'm not sure if we've made a more emotional record since, but I'd like to think we've hit higher musical peaks."
The new Half Speed Remaster of The Hurting was done by respected audio engineer Miles Showell at Abbey Road Studios using a half-speed mastering technique which produces a superior vinyl cut. The Dolby Atmos mix, which remixes the album into spatial, three-dimensional audio, has been created by the artist Steven Wilson who has previously remixed Tears For Fears' Songs From The Big Chair, The Seeds Of Love and The Tipping Point into spatial audio formats.
As well as streaming, the Dolby Atmos mix will be available as a standalone blu-ray disc featuring Wilson's Atmos Mix, his 5.1 mix and his stereo instrumental mix as well the original 1985 stereo master and two recently rediscovered unreleased versions of "Mad World" & "Watch Me Bleed" produced by Mike Howlett.