The Groovy 'Minions: The Rise of Gru' Soundtrack Is Out Now
Hear new tracks by Diana Ross, Thundercat, St. Vincent, H.E.R., and many more.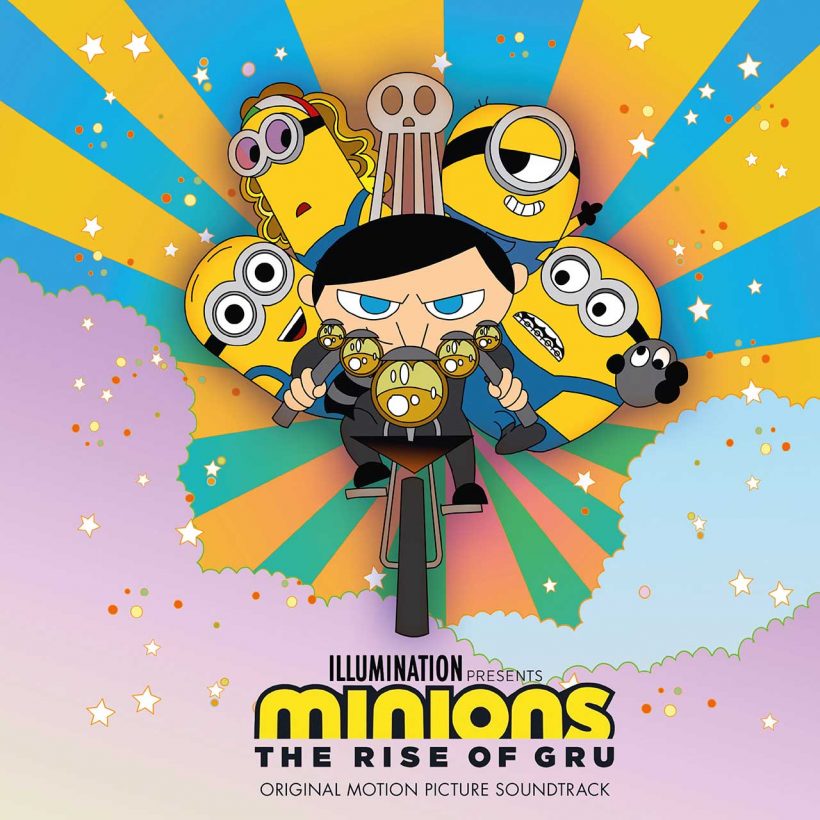 Who'd ever have guessed that the return of a bunch of funny little yellow creatures to the silver screen would mean the release of the soundtrack of the summer? That's certainly the way things seem to be shaping up now that the original soundtrack album to Minions: The Rise of Gru is out.
Unless you've spent the last several years chilling in a cave, you have at least a passing familiarity with the cinematic phenomenon that is the Minions. The newest chapter in their story, Rise of Gru, is released today in conjunction with the soundtrack. The latter has been produced and curated by multiple Grammy winner Jack Antonoff, known for his work with everyone from Taylor Swift and Lorde, to Lana Del Rey.
Rise of Gru turns out to be something of a prequel, going back in time to fill us in on how Gru (voiced by Steve Carell) and the Minions first crossed paths in the 1970s. Taking advantage of the time period, the soundtrack includes a slew of classic '70s tunes reimagined by today's artists.
A notable exception is Diana Ross, who teams up with Tame Impala on the original song "Turn Up the Sunshine." But you'll also hear St. Vincent putting a sleek new sheen on the Lipps Inc. classic "Funkytown;" Thundercat funking it up with a bass-heavy version of Steve Miller's trippy "Fly Like an Eagle;" Gary Clark Jr. leaning into the groove on The Ides of March's "Vehicle;" and many more.
Even the minions themselves get into the act, lending some unique vocalizations to Simon & Garfunkel's "Cecilia." But how did Antonoff decide which artists to pair with which songs? In an interview with Billboard, he said, "I was thinking about the people who were making music right now that I love and respect the most – some I knew, some I didn't – and then my favorite music from that time. And then we just kind of slowly pieced it together."
The irresistible results have arrived for all to see and hear, either in a movie theater, through streaming or download, on CD, or a double LP.