The Weeknd And Daft Punk's 'I Feel It Coming' Hits One Billion Views On YouTube
The music video was originally released in March 2017.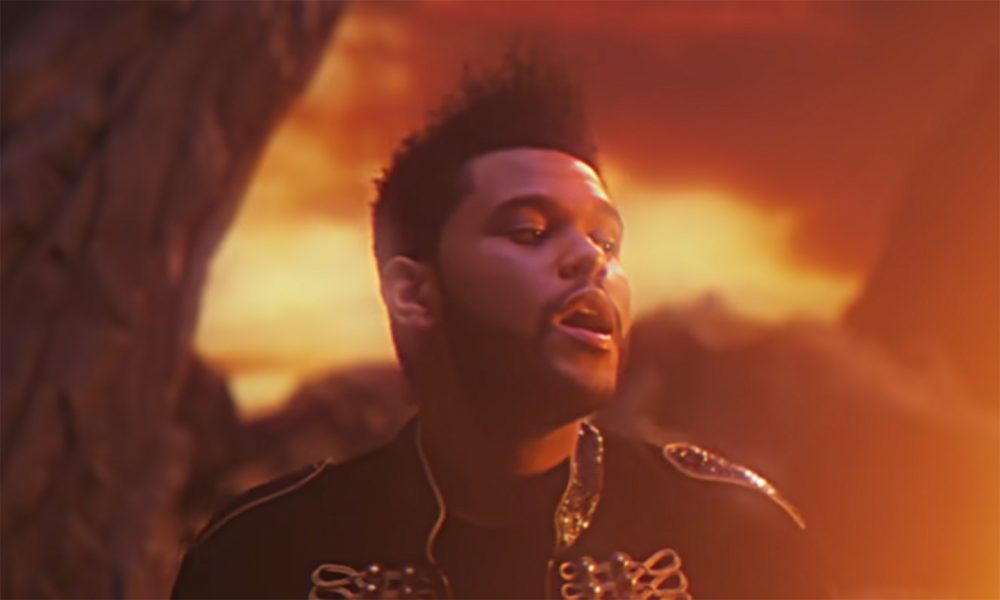 The video for The Weeknd's 2016 hit featuring Daft Punk, "I Feel It Coming," has now reached one billion views on YouTube.
The song, which appeared on The Weeknd's third studio album, Starboy, peaked at No.4 on the Billboard Hot 100. Since then, over 60,000,000 copies of the song were sold in the U.S. alone. The track was originally released on November 24, 2016, the day before the LP arrived. It's the second most streamed song off Starboy on Spotify, currently boasting over one billion streams (as of now, "Starboy" is top-streamed song from that album on the music streaming platform, with nearly two billion streams).
The music video, directed by Warren Fu, was released on March 9, 2017. It features Koko Mizuhara as The Weeknd's Starboy persona's paramour, Stargirl. The pair unite on a deserted planet but are turned into stone statues after an eclipse. At the end of the video, Daft Punk appear in cloaks, finding a mysterious, glowing purple rock under the snowy ground.
The Weeknd - I Feel It Coming ft. Daft Punk (Official Video)
In the years since Starboy, The Weeknd has released two albums: After Hours and Dawn FM. The latter arrived this January, and sold 44,000 copies in the U.S., as of May 5. It peaked at No.1 on Billboard's Top Album Sales chart, following the vinyl, cassette, and boxed sets released on April 29.
The Weeknd took home various Juno awards, including Songwriter of the Year (for the third time in his career) and Contemporary R&B Recording of the Year award for "Breathless."
Coming up, he'll embark on a North American tour in support of Dawn FM, supported by Doja Cat. It kicks off on July 8 in Toronto, the singer's hometown.