Thomas Rhett Celebrates Twenty Number Ones With Vinyl Collection
The project will arrive on September 29 and is available for pre-order now.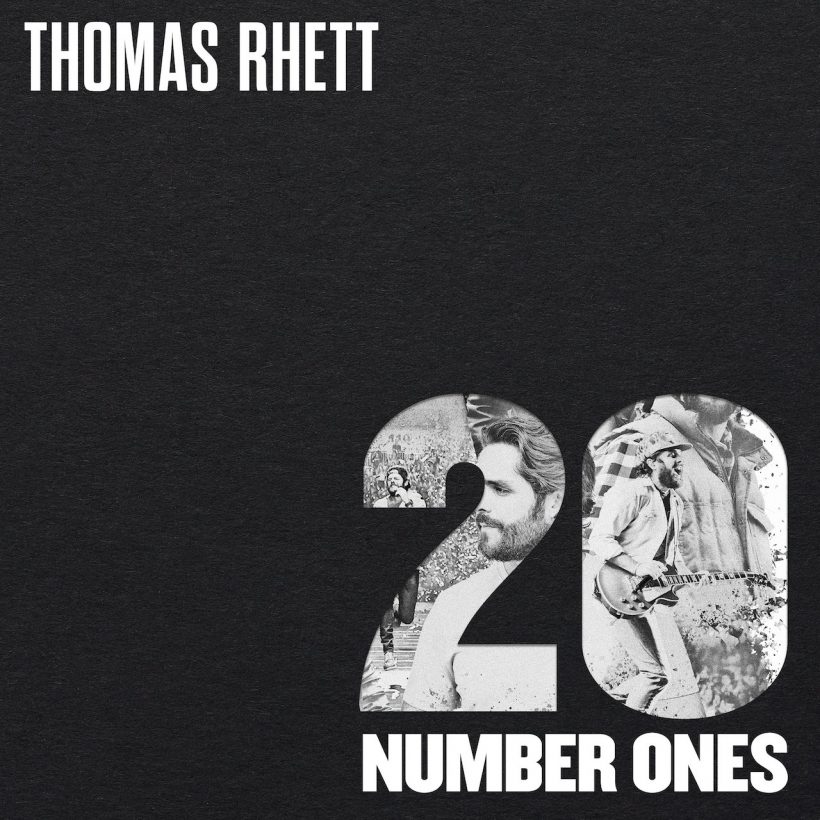 Thomas Rhett has announced the upcoming release of a retrospective vinyl collection celebrating his 20 No.1 hits in 10 short years, titled 20 Number Ones. The project will arrive on September 29.
Set to include all 20 No.1 hits so far and current single "Angels (Don't Always Have Wings)" as a bonus track, it's a project tracing the path behind one of country's most vibrant current stars. As the last 10 years have seen Thomas Rhett grow into a never-static artist at the top of his game, the vinyl celebrates Thomas Rhett's role as one of the best all-time representations of what country music stands for: a world-class songwriter, an elite entertainer, and a guy whose down-to-earth character shows up in everything he does.
Through these 21 songs on two discs, he finally stops to acknowledge it all – to take the journey in, with the knowledge that he's already surpassed his dreams 100 times over. The project shows that if the last 10 years have proved anything, it's that he's not done yet. To commemorate this project, fans will be able to purchase special edition packages as well as a clear vinyl edition and gold metallic vinyl edition exclusively at Target and Walmart, respectively.
"To have 20 No.1s is beyond wild – honestly more than I ever could have imagined," reflected Rhett. "I'm grateful to have hit this milestone, but mostly it's just exciting to look back at this journey so far and see how these songs represent the different chapters of my life – and hopefully the Home Team feels the same way. I want to say thank you to everyone for letting me be a part of the special moments in life – it's hard to put into words what these past 10 years mean to me. Can't wait for another great 10!"
Listeners can expect to hear fan-favorite tracks from start to finish, illustrating Rhett's path from starting as a new artist to his current status as one of country music's biggest stars.