Timothée Chalamet To Sing In Bob Dylan Role In 'A Complete Unknown'
The film, based on author Elijah Wald's 2015 book 'Dylan Goes Electric,' is set to begin filming in August.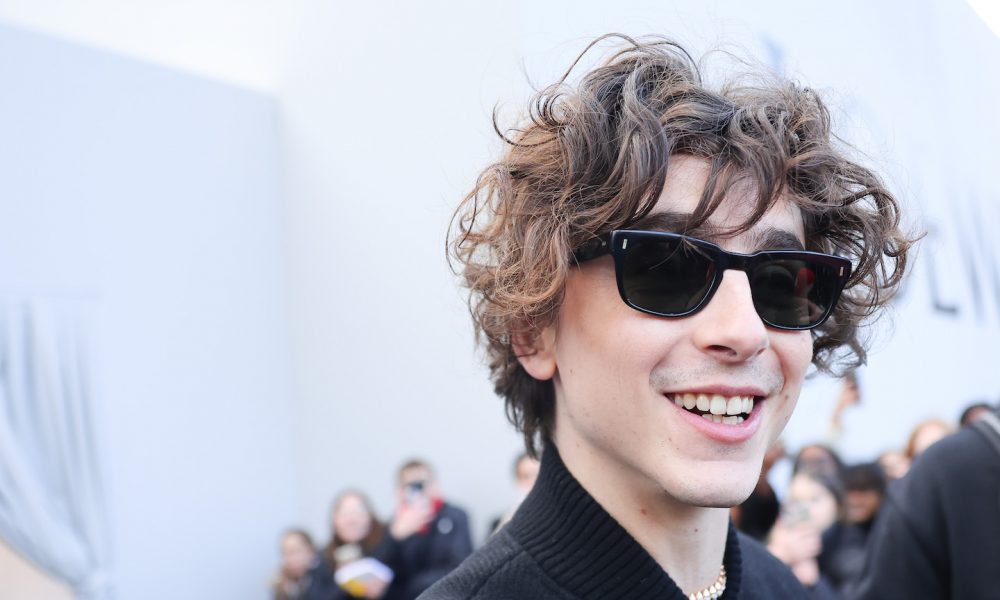 Actor Timothée Chalamet, who is set to play Bob Dylan in the forthcoming biopic of the great songwriter, now titled A Complete Unknown, will do his own singing in the picture. James Mangold, who will direct the film, revealed the news in a new interview with Collider.
A Complete Unknown is likely to begin filming in August, and Mangold reveals that key characters in Dylan's story such as Woody Guthrie, Pete Seeger, and Joan Baez would be part of it. The Searchlight Pictures project, which previously had the working title Going Electric and was first announced three years ago, is based on author Elijah Wald's 2015 book Dylan Goes Electric, and Jay Cocks is writing the script.
The film centers on the way that Dylan controversially revolutionized folk music by "plugging in" at the Newport Folk Festival in 1965. Said Mangold: "It's such an amazing time in American culture and the story of a young, 19-year-old Bob Dylan coming to New York with like two dollars in his pocket and becoming a worldwide sensation within three years – first being embraced into the family of folk music in New York and then, of course, kind of outrunning them at a certain point as his star rises so beyond belief. It's such an interesting true story and about such an interesting moment in the American scene."
The 27-year-old New Yorker Chalamet acted in the series Homeland as a teenager and came to prominence in Luca Guadagnino's Call Me by Your Name in 2017, for which he received an Oscar nomination for Best Actor. His most recent picture was last year's romantic horror Bones and All, also directed by Guadagnino, and he will be on screen later this year in both Dune: Part Two and Wonka. Chalamet is also due to sing in the latter film.