'Top' Topham, First Lead Guitarist With The Yardbirds, Dies At 75
His death came less than two weeks after the passing of one of his successors in the group, Jeff Beck.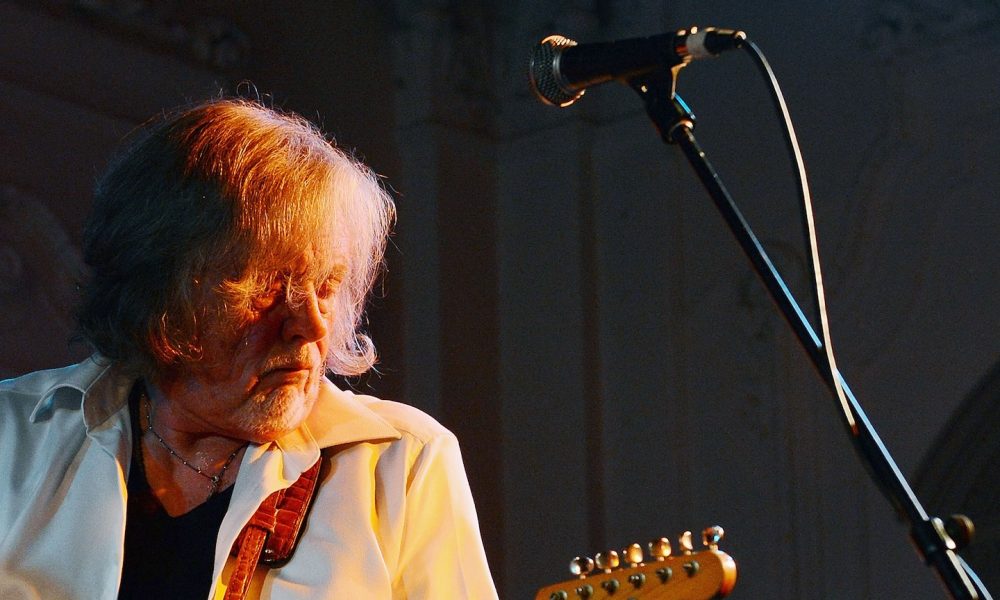 Anthony "Top" Topham, the co-founding first lead guitarist with the Yardbirds, has died at the age of 75. His death, on January 23, came less than two weeks after the passing of one of his successors in the group, Jeff Beck.
Also known as Sanderson Topham, the guitarist (born July 3, 1947 in Southall, west London) became part of the Yardbirds when he, Chris Dreja, and Jim McCarty joined forces with Keith Relf and Ian Samwell-Smith, who had been in a group called the Metropolitan Blues Quartet. The Yardbirds raced to prominence during the British rhythm and blues boom, signing a management deal with the influential Giorgio Gomelsky and taking over the Rolling Stones' residency at the Crawdaddy Club in Richmond.
'Any blues record that came out, I knew about it'
"I was a voracious collector of blues records, there were a circle of people that were," he told this writer in Classic Rock's erstwhile Blues magazine in 2012. "Any blues record that came out at that time, I knew about. It began for me in '61, '62, when I was a very young teenager. You must realise that nothing was said [then] about this stuff. You had maybe 12 records you could buy."
Still only in his mid-teens, Topham's tenure in the group lasted only a few months before he left (chiefly due to his parents' concerns about him neglecting his art studies) and was replaced by fast-rising, 18-year-old guitarist Eric Clapton. The group's strongest period of success ensued before Clapton himself became disillusioned with their commerciality, to be replaced by Jeff Beck, who for a time was simultaneously in the line-up with Jimmy Page.
Topham, meanwhile, formed a close association with Mike Vernon's Blue Horizon label, recording countless impressive guitar solos and working closely with such signings as Duster Bennett, Peter Green, and the young Christine Perfect. "It was a collective of people whose heart was in that music," he said. "We lived, ate and slept the blues. It was a very powerful thing in our lives."
'You'd go to the pub and Led Zeppelin were there'
When Fleetwood Mac broke beyond the blues and into the national and international consciousness, said Topham, "It was just another thing that was happening. You must remember, seeing Jimi Hendrix wandering up the Charing Cross Road going in and out of guitar shops, or Paul Kossoff. It was like the norm, it was nothing exceptional. You'd go to the pub down the road and Led Zeppelin were there."
In 1970, Blue Horizon released Topham's solo album Ascension Heights. After a period of ill health, he went into the fine arts business and became an an accomplished interior designer and painter, returning to music sporadically, including with McCarty and in a later version of the Yardbirds. In 2008, Topham's often-underrated work was anthologized in The Complete Blue Horizon Sessions.
In his liner notes for that release, label founder and producer Vernon quoted a comment by music journalist Michael Oldfield. "Thousands of guitarists have walked in the footsteps of Eric Clapton, Jeff Beck, and Jimmy Page – but only 'Top' Topham can claim that they walked in his."