Travis Announces Record Store Day 'The Invisible Band (Live)' Vinyl
The show was recorded live at Glasgow's Royal Concert Hall on May 22, 2022.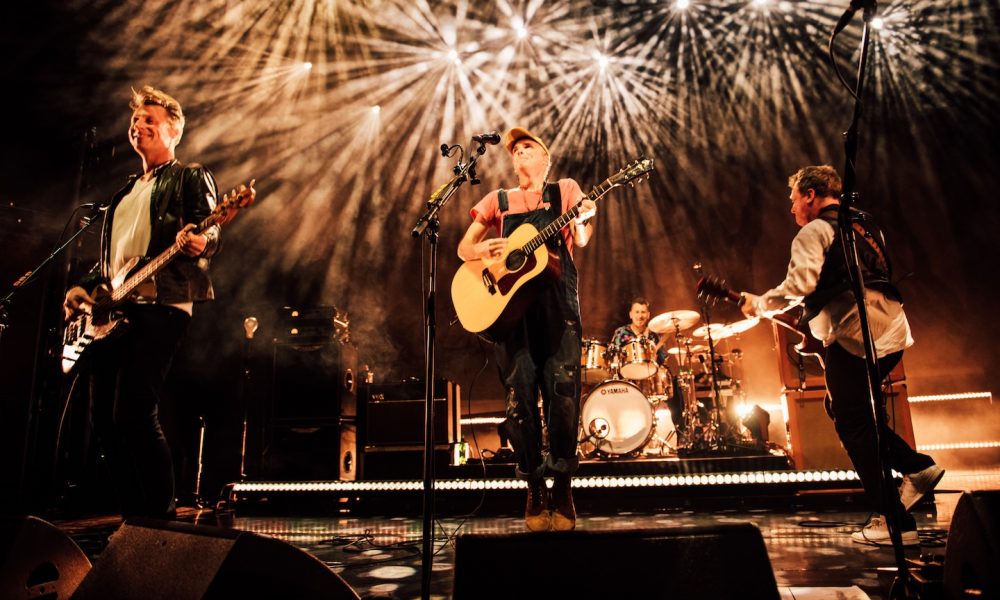 Following the 20th anniversary reissue of their critically acclaimed album The Invisible Band, multi-Platinum selling Scottish rock band Travis returns with the release of a special live album The Invisible Band (Live).
The album will be released on vinyl on April 22, as part of Record Store Day 2023, and across streaming services on April 21 via Craft Recordings.
Travis - Flowers In The Window (Live At The Royal Concert Hall, Glasgow, 2022)
Recorded live at Glasgow's Royal Concert Hall on May 22, 2022 during their celebrated The Invisible Band in Concert anniversary tour, the live album finds the art school band playing the seminal album front to back for the first time ever.
"Playing The Invisible Band live was a lot of fun. There are so many memories folded into these songs for us and for everyone who came to the shows," singer Fran Healy reflected of the tour. "The tracklisting on this album worked really great live so we decided to record and film the final show in Glasgow. There is always a chance I'll get a sore throat when I know there is a taping coming up, but thankfully it all went without a hitch. I think it was the best we played the album that night."
The announcement comes alongside the release of a captivating performance of one of the album's standout hits, "Flowers In The Window (Live)," which is available to stream or download today. "'Flowers In The Window' is one of our evergreen songs," Healy notes. "There are a couple of ways we play it during a show. The way we play it most is the busk, with us standing round the one microphone. On this tour we decided to do the full band version, which is the album version with Andy on piano duties."
Returning to the studio with The Man Who's co-producer Nigel Godrich (Radiohead, Beck, Paul McCartney) for The Invisible Band, Travis crafted a near-perfect 45-minute album praised by Q magazine for having some of "the best and most fully crafted" songs of their career to date.