U2's 'Songs Of Surrender' Becomes Band's 11th UK No.1 Album, First Since 2009
The new release outsells the competition more than two to one.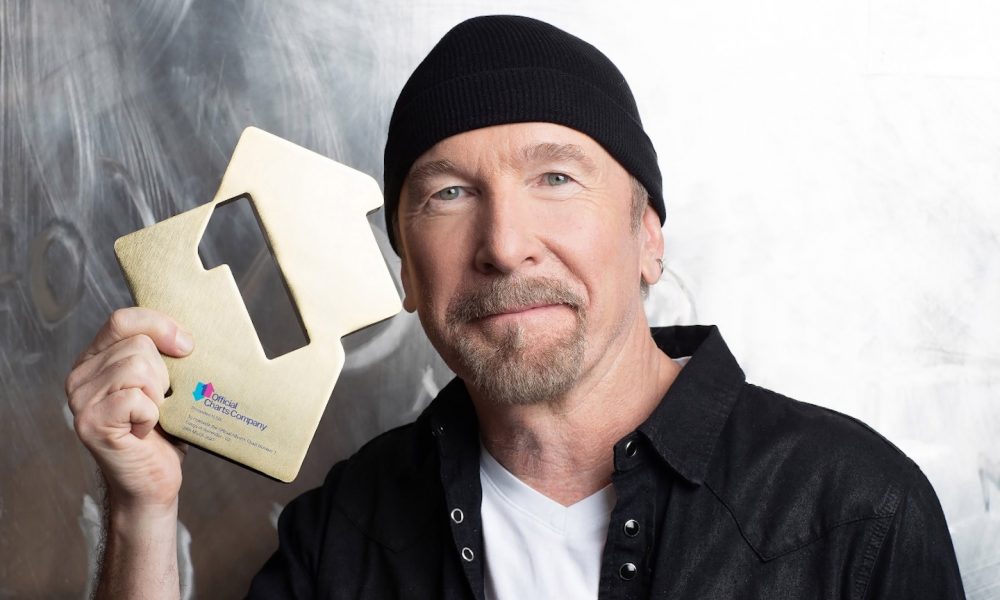 U2 have secured their 11th UK No.1 album, entering the Official Charts Company's newly-published chart at the summit with Songs of Surrender.
Shop the best of U2's discography on vinyl and more.
Widespread coverage and acclaim for the album and its sister documentary release Bono & The Edge: A Sort Of Homecoming With Dave Letterman, now streaming on Disney+, helped the 40-track release to outsell the competition more than two to one. It's the Irish quartet's first UK No.1 set in over a decade, since they led the way in 2009 with No Line on the Horizon. The new release also tops the Official Vinyl Albums Chart.
Stream Bono & The Edge: A Sort Of Homecoming With Dave Letterman on Disney+. 
In terms of acts with most UK chart-topping albums, U2 now pull level with David Bowie on 11. The Beatles lead that list with 15, followed by Robbie Williams with 14, Elvis Presley and the Rolling Stones on 13 each, and Madonna and Bruce Springsteen on 12 each. As a side benefit of the new success of Songs of Surrender, the Irish band's 2006 greatest hits collection U218 Singles jumps back into the chart at No.38, its 70th week in the Top 100 and highest ranking since it held the same position in September 2009.
With Or Without You (Songs Of Surrender)
U2 made their UK album chart debut, at a modest No.71, in August 1981 with Boy, some ten months after that first album was released. Boy only ever climbed as high as No.52 in a 32-week run. The band's first UK No.1 album was War, which entered at the top in March 1983. Two U2 titles are in a dead heat for most weeks on the bestsellers: Under A Blood Red Sky and The Joshua Tree, with 201 weeks in the Top 100 apiece to date. Next in line is the aforementioned War, with 148 weeks.
Buy or stream U2's Songs of Surrender.