Vince Gill, Brad Paisley & Marty Stuart Keep The Grand Ole Opry Playing
Not even coronavirus could stop the world's longest-running radio show from its 4,916th consecutive Saturday night broadcast.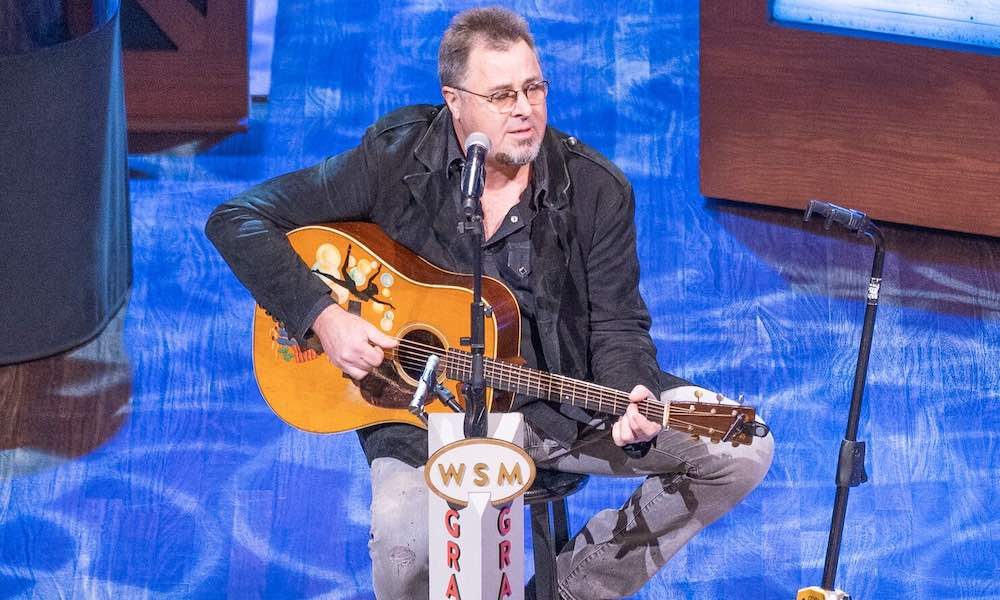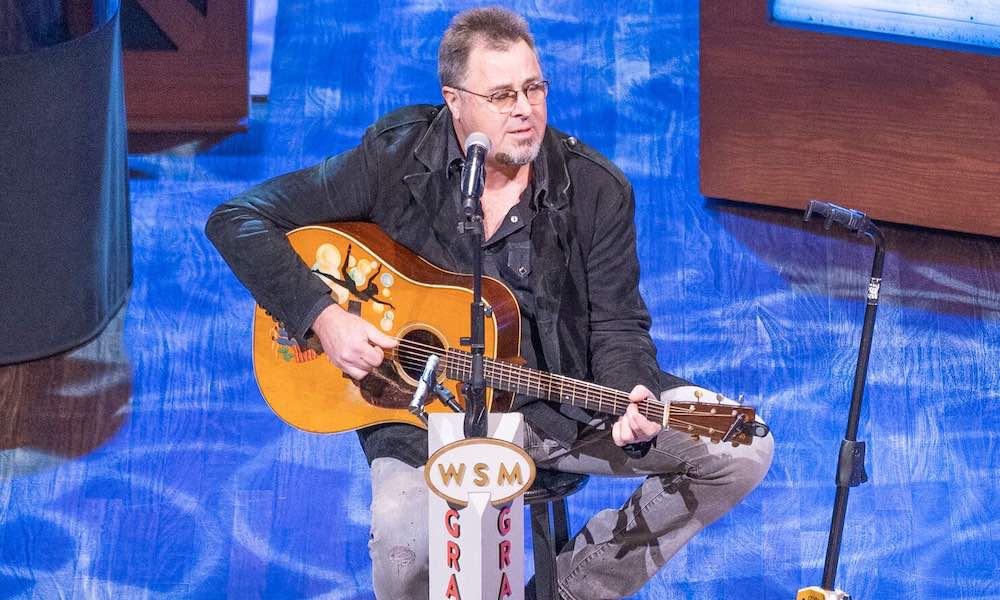 Even the coronavirus didn't stop the country music institution the Grand Ole Opry — the live concert series and the world's longest-running radio show — from its 4,916th consecutive Saturday night broadcast at the weekend.
Country heavyweights and Opry members Vince Gill, Brad Paisley and Marty Stuart performed an extremely special edition, to no live audience but broadcast live on streaming broadcaster Circle, on Gray TV stations and other TV affiliates in the US. The show was also live streamed via Circle's Facebook and YouTube.
TV and radio personality Bobby Bones hosted the telecast of the event, and Opry announcer Bill Cody was at the on-stage announcer podium. "We will all get through this because we're gonna stick together," said Bones. "We need to find ways to keep connected, and still be safe. Which is why we're here tonight."
Throughout the evening, the three stars sat at a CDC (Centres for Disease Control and Prevention)-recommended social distance. A minimal crew was inside the Opry House to facilitate the broadcast for fans around the world. In their familiar relaxed, assured style, the three entertainers played acoustic instruments and traded stories and songs, including Gill's 'Go Rest High on That Mountain,' Stuart's 'Hobo's Prayer' and Paisley's 'Mud On The Tires.'
A tribute to Kenny Rogers
There was extra poignancy in the opening song of the evening. It was Gill's tribute performance of 'Sweet Music Man,' written and recorded by Kenny Rogers, who passed away the night before at the age of 81. Gill described it as "one of my favorite songs Kenny ever did."
Stuart, who like his comrades on stage is not only an eminent country artist in his own right but a historian of the genre, said: "Country music is no stranger to hard times. The Grand Ole Opry is no stranger to hard times, either. It's 94 years old and has been through world wars, catastrophes and presidential assassinations, but somehow the show has just gone right along and never gone off the air."
"We will persevere in the face of this"
Brad Paisley gave "a shout out to those working overtime tonight," and notably to healthcare workers. "To those out there on the front lines of this war, God bless you," he said. "We're going to keep playing music for you one way or another." He then did his song 'This Is Country Music,' ending with a reference to Rogers' 'The Gambler.'
"We are at our best during hard times," said Gill. Added Paisley: "Country music really excels in times like this. We will persevere in the face of this."
The Grand Ole Opry has suspended all shows with a live audience through 4 April, but has pledged to continue live Saturday night broadcasts without a live audience. Updates are available at opry.com.
Listen to the best of Vince Gill on Apple Music and Spotify.
Format:
UK English